Race car buying: Ford Escort MkII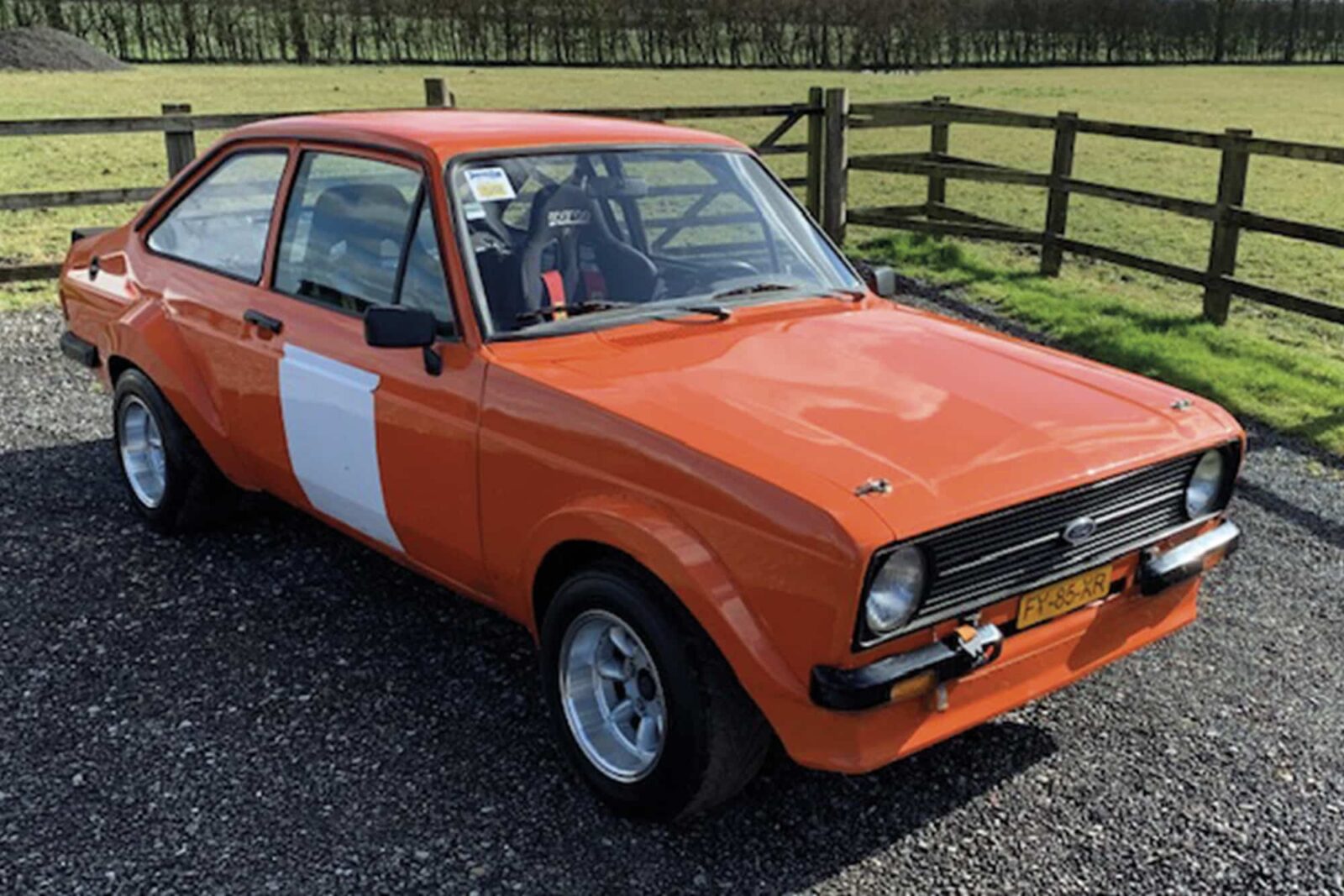 On the forecourt
Jason Lepley is a regular dealer of MkII Escorts, and has seen all types, from kit cars to fully fledged historic machines
1980 Ford Escort MkII RS2000
The market certainly isn't short of Escort MkIIs, especially considering you can buy an example in almost any specification.
Jason Lepley regularly has competition MkIIs up for sale through his Nottinghamshire dealership, and currently has around half a dozen different Escorts in stock.
His choice would be this blank canvas, original 1980 RS2000, fitted with the 2-litre Ford Pinto engine. It's left-hand drive and priced at £14,000.
"Somebody imported this car and used it for track days in the main, so it could be made into a full rally or race car with minimal work," says Lepley.
"It's got all of its original chassis tags, a full roll cage, Bilstein dampers and a lot more, so it's already a well-sorted car. Being left-hand-drive also makes it a bit of a rarity. As for upgrades, you could do whatever you wanted – it just depends how big your cheque book is!"
Lepley insists that at this point in its lifespan, a well-sorted MkII is a solid investment, and also a great competition model.
"The lower-to-bottom end of the market is very strong at the moment, and is always growing whereas cars with history and certification behind them can be well into six figures," he adds. "A MkII is so wonderfully easy to drive, and they are easy to build, maintain and repair yourself, which adds to their charm. Some people want a MkII for rallying or racing, some want to collect them, and some just simply want to own one. It's a car with huge appeal."
---
Jason Lepley Motorsport, Newark on Trent, Nottinghamshire Tel: 01636 892799, jasonlepleymotorsport.co.uk
---
In the workshop
Viking Motorsport can build you a fresh new Escort MkII that's true to its original specifications
1974-1981 Ford Escort MkII
The Ford Escort MkII may be a historic car but, unlike many others, you can still buy a 'new' one, ready to go.
While some companies specialise in building new cars from aftermarket shells and components, Viking Motorsport – founded by World Rally champion co-driver Phil Mills – goes for the truly authentic approach.
"We always keep around 12 original shells in stock at any one time and build all our cars to the original 1975 homologation papers. We only build or restore original cars," says Mills.
"It's a passion of mine that has developed into a business. Clearly I'm not the only one who loves MkIIs as they've built a cult following in rallying. They're hugely popular in Ireland."
Viking Motorsport can build a car to pretty much any regulation, whether its Group 4 rallying or Group 2, 4, or 5 historic touring cars. It has even built three rally cars for Petter Solberg (his 2003 WRC champion team-mate at Subaru). Bespoke car builds start at around £90,000.
"It takes about 1000 hours to build a car, but there are so many configurations that it can vary a lot," adds Mills. "Originally the engines could be a little fragile but, thanks to modern materials, the weaknesses have largely been eradicated and they're very reliable things now.
"They're easier to drive than something like a Porsche; you can steer them from the rear, which makes them spectacular."
---
Viking Motorsport, Powys, Wales, Tel: 01686 628872, vikingmotorsport.co.uk