Enzo Ferrari Museum announces "Timeless Masterpieces" exhibition
- Last updated: December 5th 2019
"Timeless Masterpieces" such as the 166 Inter, 750 Monza and 250 California part of a new exhibition at Enzo Ferrari Museum, Modena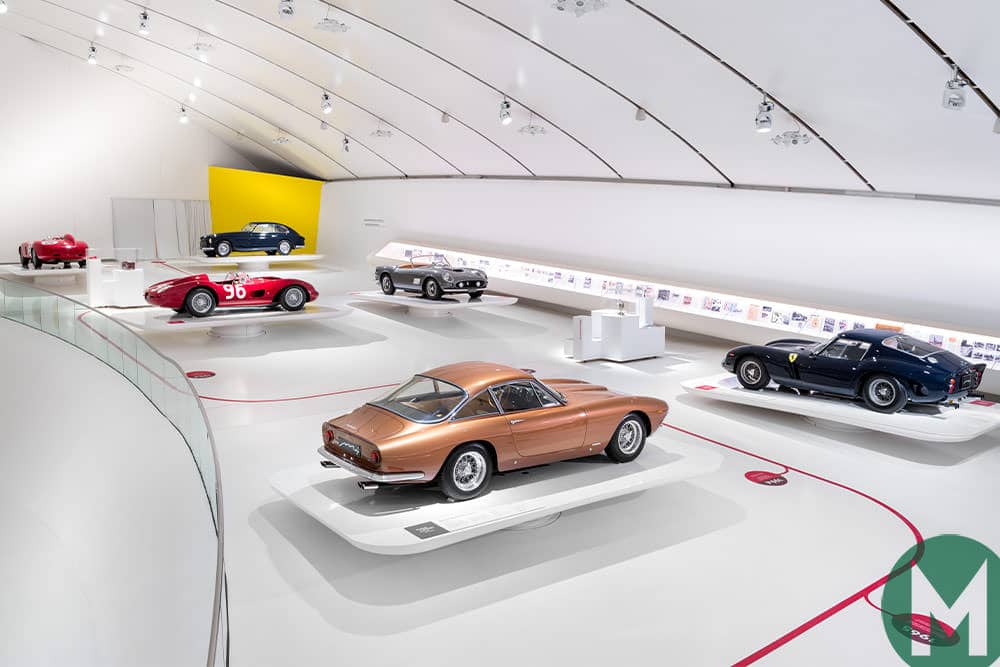 Ferrari is paying homage to its most elegant cars with the opening of a "Timeless Masterpieces" exhibition of cars and art at the Enzo Ferrari Museum in Modena, Italy.
The choice of exhibits is said to document the creative freedom that Ferrari's designers had in producing cars that outlasted changing tastes and fashions.
Cars displayed include Ferrari's formative Grand Tourer, the 1948 166 Inter, and the 1954 750 Monza that show Ferrari's post-war approach to luxury vehicles. Then there's the 1962 250 GTO and 1969 635 GTS4. both sought-after models for collectors.
---
More
---
Modern Ferraris such as the 2008 Ferrari California and 2016 GTC4 Lusso will show the evolution of Ferrari's design and finally the Monza SP1 will play a part in the exhibition as a modern "barchetta".
Other design "masterpieces" will also be displayed, including art, works of music and film, furniture and electronics.
The exhibition opened on May 8, and will run until the end of the year.