Life-size LEGO McLaren Senna unveiled
- Last updated: December 4th 2019
The McLaren Senna has been faithfully recreated by LEGO – block, stock and barrel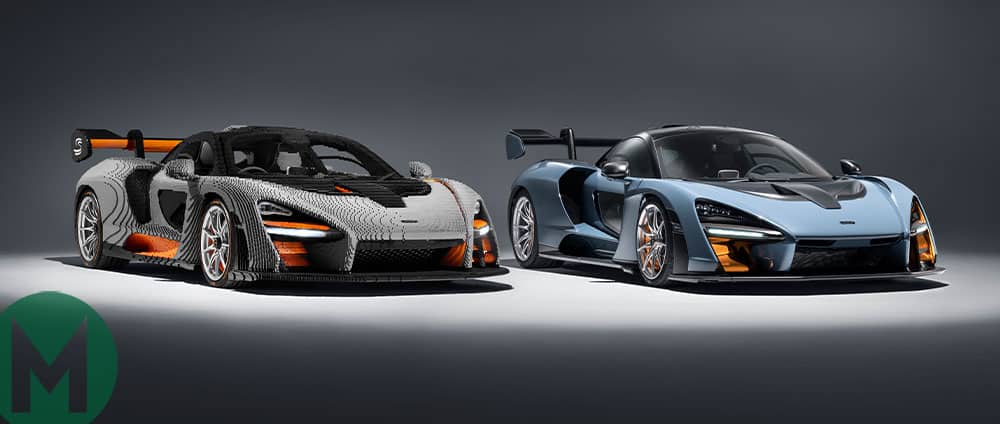 Early last year McLaren paid tribute to Formula 1 legend Ayrton Senna with a run of 500 ultra-light and ultra-powerful hypercars. Predictably they sold out in a blink.
Yet LEGO has done its best to give the rest of us as close to the experience of sitting in, and even driving, one of these incredible machines. And, yes, they've done it using LEGO…
Incredibly it has built a 1:1 scale LEGO version of the McLaren Senna hypercar out of nearly 500,000 pieces, which means you can even climb aboard and sit behind the wheel.
Unfortunately, it's not drivable but the static Senna has a start button that, when pressed, plays the sound of the McLaren engine roaring to life.
It also is the first LEGO McLaren to incorporate interior parts from a real car, including the lightweight carbon-fibre driving seat, steering wheel and pedals from the real Senna, as well as actual McLaren badges, while the LEGO car's dihedral doors are removable.
And the infotainment system, head and taillights also work.
---
More: McLaren Senna track test
---
Even more incredibly, the LEGO car has Pirelli wheels and tyres as specified on the real thing.
And enthusiasts large and small will get their opportunities to experience the LEGO version for themselves, as the LEGO Senna will attend several events throughout this year, including the Goodwood Festival of Speed in July.
Teams of 10 specialist assemblers worked shifts in secret around the clock to build the LEGO car by hand, using almost half a million individual LEGO elements.
The build took some 2,725 hours, which is some nine-times longer than it took to produce each painstakingly hand-assembled real life McLaren Senna car. If one includes design and development, the LEGO construction took nearly 5000 hours all-in, and involved 42 people.
The LEGO car weighs in at some 1700kg, which is 500kg more than the actual McLaren Senna.
A life-size LEGO McLaren 720S model was constructed two years ago, but this McLaren Senna is on another level of detail.