Salon Privé to celebrate Bentley's centenary with three of Barnato's cars
- Last updated: February 13th 2020
Salon Privé will display three rare Bentleys owned by Woolf Barnato at Blenheim Palace on September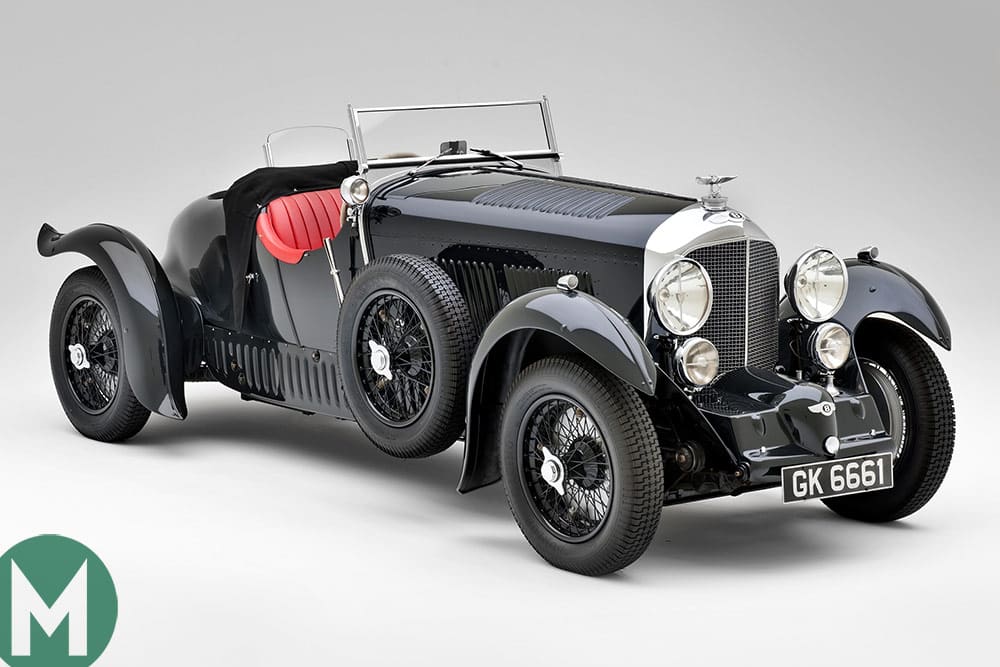 The Gurney Nutting-coachworked 4.5-litre 'Blower' Bentley Photo: Salon Privé
Three Bentleys once owned by Woolf Barnato will be on display at Salon Privé on September 7 at Blenheim Palace.
The event will also host the Bentley Drivers Club's annual concours, where the club is attempting to set a world record for the largest gathering of Bentleys in the car company's centenary year.
All the way from America, one of the 1930 4.5-litre 'Blower' Bentleys – a unique racing car that benefited from the boost of a Roots Supercharger – will be on display, with Gurney Nutting coachwork.
A record-breaking car, the 1934 Barnato Hassan Special lapped Brooklands at 142.60mph and turned heads at the time. Green with black wheels, it was built in the winter of 1933.
---
Watch: Tom Kristensen's Bentley Blower blast at Silverstone
---
The coachwork was built by Walter Hassan, who joined Bentley in 1920 after working as a riding mechanic in works racing Bentleys. He constructed a slimmer body for the Special and upgraded the engine to an eight-litre, triple-carburettor unit – good enough to beat a V-12 Delage on Brooklands.
And finally, the 1936 4.25-litre drophead coupé with HJ Mulliner coachwork, registered to Barnato's wife, will be at the event that celebrates Bentley's Centenary.
"With such global admiration for the marque, we've received entry forms from around the world but as is customary with Salon Privé, we always go for the very best and most influential models," said the event's co-founder David Bagley.
L: Barnato Hassan Special, R: 4.25-litre drophead coupé Photos: Salon Privé
---
"Other than W.O. Bentley himself, no other person was more influential in Bentley's history than Captain Woolf Barnato and so we are thrilled to have these three wonderfully unique examples of his participating in the event."
The event takes place from September 5-8, beginning with the concours before Ladies' Day and then the Bentley Masters day on September 7. Salon Privé concludes with the Bentley Owners centenary celebrations on September 8, coinciding with the Supercar and Classic Car day.
In the latest issue of Motor Sport, nine-time Le Mans 24 Hours winner Tom Kristensen takes the wheel of a 'Blower' Bentley at Silverstone and we have a triple test of the Bentley Speed 8, Continental GT3 and Sir Henry Birkin's 'Blower' Bentley. Subscribe for more.