Verstappen and Norris win Spa 24-hour esports race
- Last updated: January 13th 2020
Max Verstappen and Lando Norris teamed up to win the virtual Spa 24 hours for sim racing's Team Redline PRT.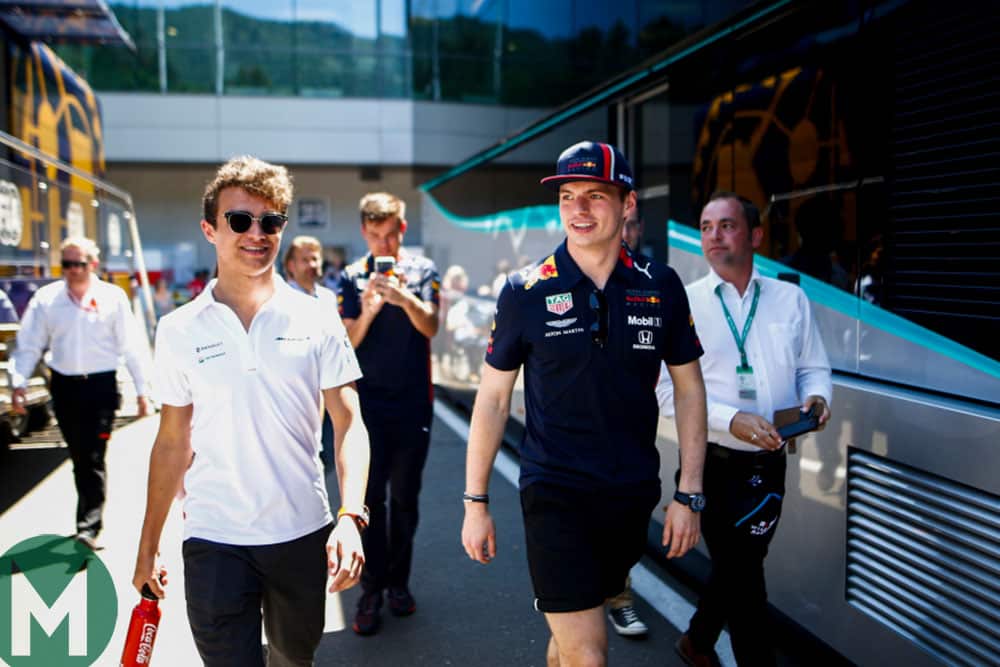 The younger generation: Lando Norris and Max Verstappen won as team-mates in the virtual world. Photo: Motorsport Images
Max Verstappen and Lando Norris scored a race victory as teammates to win the virtual Spa 24 Hours despite drama in the final hour.
The pair teamed up as part of the Team Redline PRT squad, driving the No1 Audi R8 LMS alongside esports drivers Max Benecke and Max Wenig for the iRacing special event.
After a previous attempt earlier this year ended after just 12 minutes of racing, it looked as though fate would intervene once more as Verstappen's brake pedal broke in the final half an hour.
---
Related content
---
Having been leading at the time and performing the final stint of the race, a spring broke off the Dutchman's racing rig pedal, forcing him to pull off and hand over driving duties to Norris.
Despite the drama, the McLaren driver held on to the lead, winning by 27.8 seconds after 622 laps.
Norris and Verstappen have been big supporters of F1's esports scene, and the McLaren driver believes that online skills are transferrable to real-life racing.
"There's a lot of people in the world who are very good drivers, more often nowadays you have drivers who can go from a simulator into a real car and show the skills correlate very well," Norris said at a McLaren Shadow Project event.
"People like Rudy [van Buren, who became McLaren's simulator driver after winning the 'World's Fastest Gamer' competition] and Igor [Fraga, the first FIA-certified esports winner, who is now racing single-seaters] have showed that you can do this kinda thing, and I think there's plenty more people out there, a lot of people have a chance of winning it and going on to maybe even drive a real car."