2021 Hall of Fame: US Racing nominees
- Last updated: October 18th 2021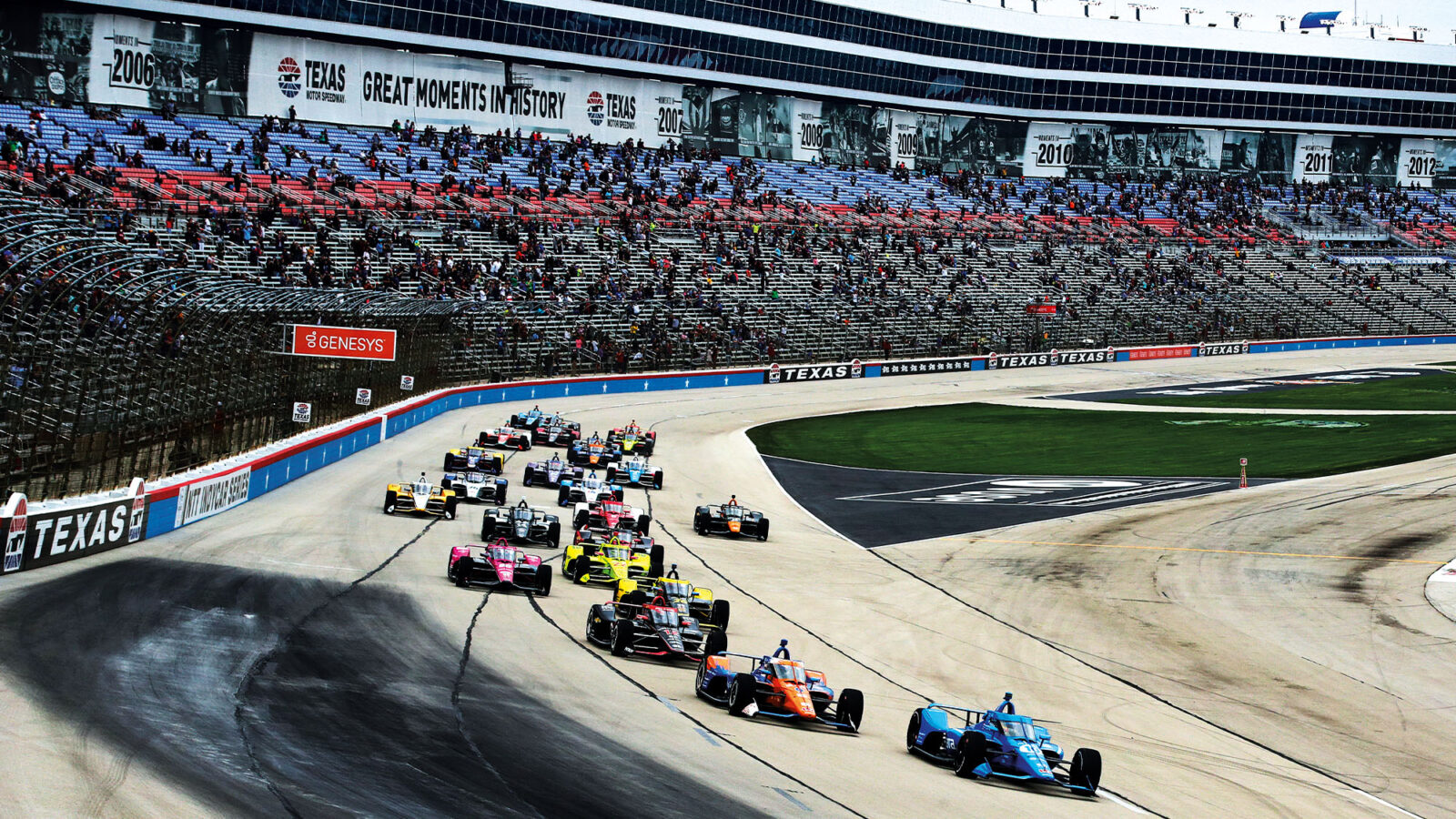 This year's grid at the Indy 500 brought together young hotshots, race winners and some of the greatest names in American racing from the past two decades.
All of this year's nominees in the US category are still racing at the top level, including Scott Dixon. He couldn't add a seventh IndyCar title to his name this season but the New Zealander has put together a stellar career in the United States, becoming one of the most successful drivers in Indycar racing history.
Only three seven-time champions have been crowned in NASCAR and Jimmie Johnson is one of them, achieving incredible success during an era of the series rules aimed to prevent such stints of domination. With Hendrick Motorsports, Johnson rewrote what is possible for a NASCAR organisation in the Playoffs era.
There are few drivers as popular with fans as Helio Castroneves. The Brazilian spent the better part of two decades fighting with Team Penske and achieving an incredible four Indianapolis 500 victories in his career.
Click below to vote for your favourite or scroll down for more on each nominee for the US Racing category for this year's Motor Sport Hall of Fame.
---
Scott Dixon
He turned 41 this year but that didn't stop Scott Dixon from competing for his seventh IndyCar title. Longevity along with outright speed, Dixon has maintained an incredible level of competitiveness throughout his career. Beginning in CART, he was immediately on the pace and became the series' youngest winner at just 20 years old. It took only two further seasons for Dixon to claim his first championship, winning the 2003 season with Chip Ganassi Racing, the beginning of a hugely successful partnership.
Though he couldn't defend his title, he was a regular visitor to the podium and narrowly missed out on the '07 championship. He followed it up with a hugely-impressive 2008 season included six wins including a maiden Indianapolis 500 victory on the way to his second championship. From this point on, his consistency in IndyCar was unrivalled, finishing in the top three in every single season bar one up to 2018. That run of incredible years brought with it three further championships, 27 race wins with it.
He secured his sixth championship in a Covid-affected 2020 season and with his single victory during the 2021 season, only AJ Foyt and Mario Andretti have a higher tally than his 51 wins. He's won the 24 Hours of Daytona on three occasions, secured at least one win in IndyCar for 17-consecutive years between 2005 and 2021 and will no doubt go down as one of the greatest drivers in US Racing history.
Jimmie Johnson
While his career in racing might have started on two wheels, it was an incredible stock car racing career that put Jimmie Johnson among the all-time greats of NASCAR. Prior to making the switch to ovals, Johnson impressed with his off-road racing abilities and spent his early career racking up wins before transitioning into the ASA and Busch leagues. While he secured wins his stint in the Busch league was middling though the trajectory of his career was about to change.
Informed by Jeff Gordon that Hendrick Motorsports was interesting in fielding a fourth car and Johnson had been touted as a possible option, he was signed for the 2002 NASCAR season and so began an incredible partnership. In his first season, he scored three wins on the way to a final finish of fifth in the standings but plenty more was to come. The 2006 season was the beginning of one of the most dominant periods in NASCAR history as Johnson won the Cup in five consecutive seasons, the only driver in series history to achieve such a feat.
Two years seperated title five and six as he had to wait for 2013 to add another. Six wins and an average finish of 9.8 across the 36-race campaign was good enough but his seventh put him alongside legendary figures of the sport. A rough middle patch of the season gave way to impeccable Playoffs form and secured a record-breaking seventh NASCAR Cup championship as the youngest driver to achieve the feat. He joined Richard Petty and Dale Earnhardt as the only drivers to reach seven championships.
Hélio Castroneves
The Brazilian has become one of the most popular IndyCar drivers of all-time but it's not just a popularity contest the São Paulo has won. He began his career in karts and quickly graduated to F3 and by 1998, had made it into CART. Early instability in the series and his career but found a home with Team Penske for the 2000 season in which he claimed his maiden win in Detroit. In 2001, he secured the first of his Indianapolis 500 victories with Penske, becoming the third rookie to achieve victory on their first visit to The Brickyard.
It was followed up with another Indy win the next season to become the first driver since Al Unser to go back-to-back at Indianapolis, albeit under controversial circumstances. It was a season of great consistency but Castroneves missed out on a maiden championship to Sam Hornish Jr. He had another near miss in 2008, this time losing out on the IndyCar title to Scott Dixon despite 10 podiums and two race victories. One year later and he was back in victory lane at Indianapolis, qualifying on pole and leading 66 laps on the way to the win.
He had another two runner-up finishes in the championship in 2013 and '14, missing out to Dixon and Will Power respectively. After 18 years of racing for Team Penske in Indycars, Castroneves stepped away from full time IndyCar competition but it was not the last of his success in the series. He added a record-equalling fourth Indianapolis 500 victory to his tally in 2021, taking a hugely popular victory as fans returned from a Covid-enfoced absence, passing eventual champion Alex Palou for victory. He of course celebrated in typical style, climbing the catch fencing in front of the rabid fans.