The first motor race at Goodwood was on 18th September, 1948, after fighter pilot Tony Gaze suggested to the then-Duke of Richmond, Freddie March, that the perimeter road of RAF Westhampnett would make a challenging circuit. After 15,000 people turned up to that meeting, three more events were planned for 1949.
The Junior Car Club had absorbed the Brooklands Automobile Racing Club and became the British Automobile Racing Club (BARC), which still organises the meetings at Goodwood to this day. However, neither the BARC nor the Duke were very happy with the behaviour of the public in 1948…
The lack of grandstands meant that the crowds couldn't see the track, so migrated to the less-than-stable roofs of the wartime aerodrome buildings. Sure enough, some collapsed, and racing was suspended until larger spectator enclosures could be built. Instead of the Whitsun meeting, the second meeting of 1949 became the first BARC Members' Meeting, on August 13, 1949. Things went smoother, and it even prompted Motor Sport to label it as "most enjoyable," partly thanks to "only one accident".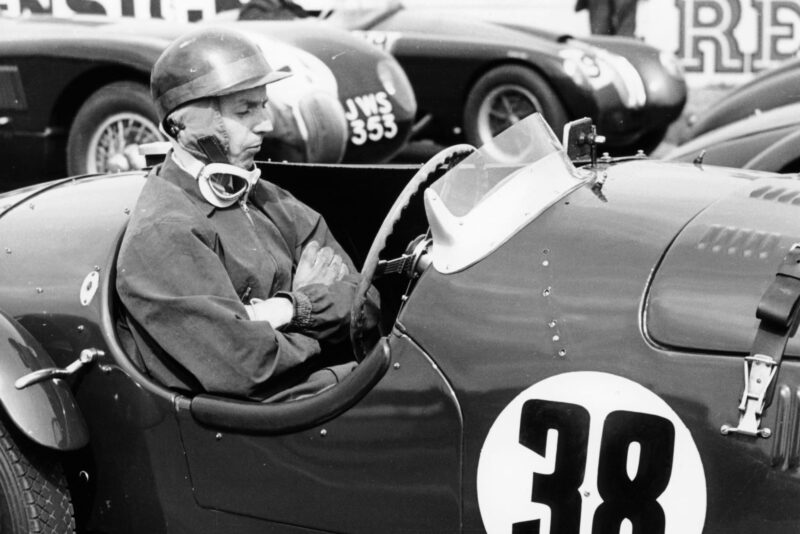 The Members' Meetings were an equivalent of America's 'run what ya brung' racing scene, but many big names emerged. Mike Hawthorn was the Motor Sport Brooklands Memorial Trophy winner in 1951, while Stirling Moss starred alongside his future team-mate Tony Brooks. There was also the likes of Chris Bristow, Innes Ireland, Jim Clark, John Surtees, Peter Arundell, Richard Attwood, Piers Courage, Peter Gethin, Derek Bell and Brian Redman, who all went on to compete in Formula 1.