Watch: Nick Heidfeld's record Goodwood hillclimb
- Last updated: December 5th 2019
Can Nick Heidfeld's record Goodwood hillclimb time be beaten? The latest edition of Motor Sport magazine explains why this could be the year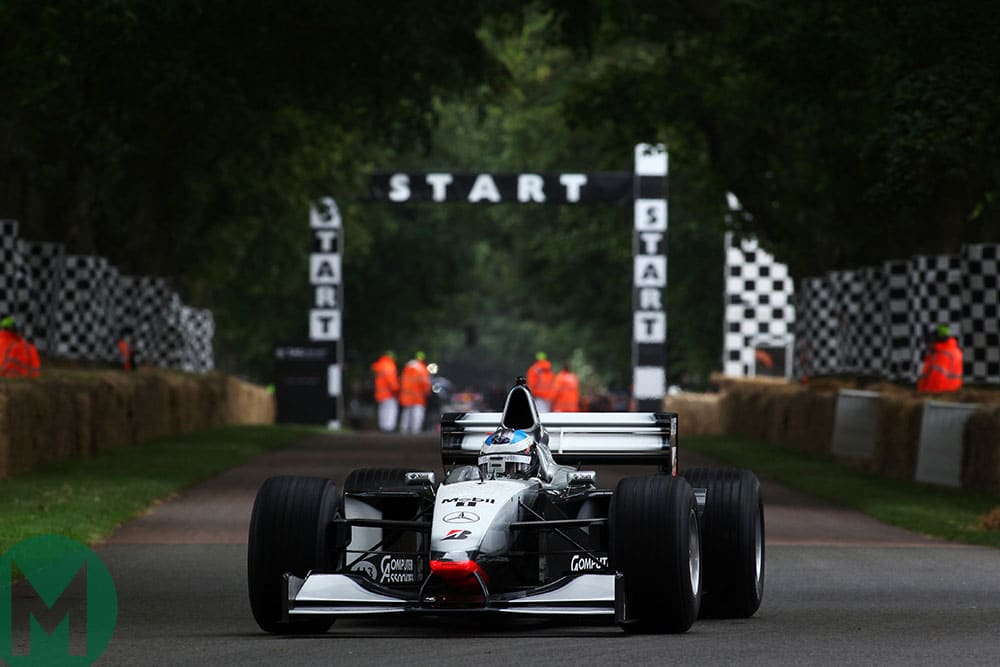 Nick Heidfeld at Goodwood Photo: Motorsport Images
The sun was finally shining down on Goodwood Park after a couple of days of wet weather. The McLaren MP4/13 with a young Nick Heidfeld on board sat with tyre warmers on, ready to climb the 1.16-mile course.
On that day in 1999, Heidfeld was about to set a record that still endures today. The revs rose on the Mercedes-Benz V10 power plant and the young German disappeared round the first corner.
Exactly 41.6 seconds later, Heidfeld arrived at the top of the hillclimb, taking the course record at an average speed of 100.375mph. You can watch the video below.
Now, 20, years after that famous run, Heidfeld's record could be broken. But this time, it's not a Formula 1 car vying for the record. In fact, the challenger doesn't even have a combustion engine…..
Read the full feature on Heidfeld's record lap and the new challenge it faces at this year's Festival of Speed in the current issue of Motor Sport magazine.
---
---