The session — along with the subsequent Grand Prix — was covered by Motor Sport in the November 1938 magazine, where Tazio Nuvolari was described "screaming towards us at 160 mph, tail sliding out so that the Auto-Union's nose pointed directly at us, front wheels flapping wildly to retain control."
The expanse of countryside brought its own perils: Nuvolari had a "narrow escape" when he hit a stag, Motor Sport reported, but there were also considerable benefits between track sessions.
"As I write, some of the drivers play impromptu football, others clock-golf, on the sun-lit lawn outside Donington Hall, where, as last year, they have all lunched together — all, that is, save [Dick] Seaman," the report continues. "Seaman appeared to arrive late and to exchange a few words with [Mercedes racing manager, Alfred] Neubauer."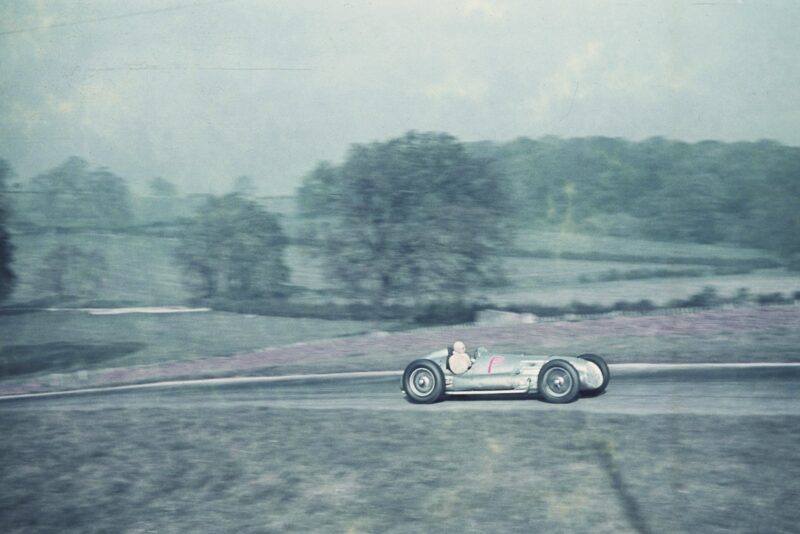 Although the paddock may appear agricultural by the standards of the modern era, the international teams brought "amazingly thorough organisation" and "astoundingly complete equipment". Mercedes also shipped across 1,100 gallons of special fuel.
You can see a full selection of photographs in the August edition of Motor Sport Magazine.