Opel reveals all-electric Corsa-e rally car
- Last updated: January 13th 2020
Opel has revealed the Corsa-e Rally, becoming the first manufacturer to offer a fully electric rally car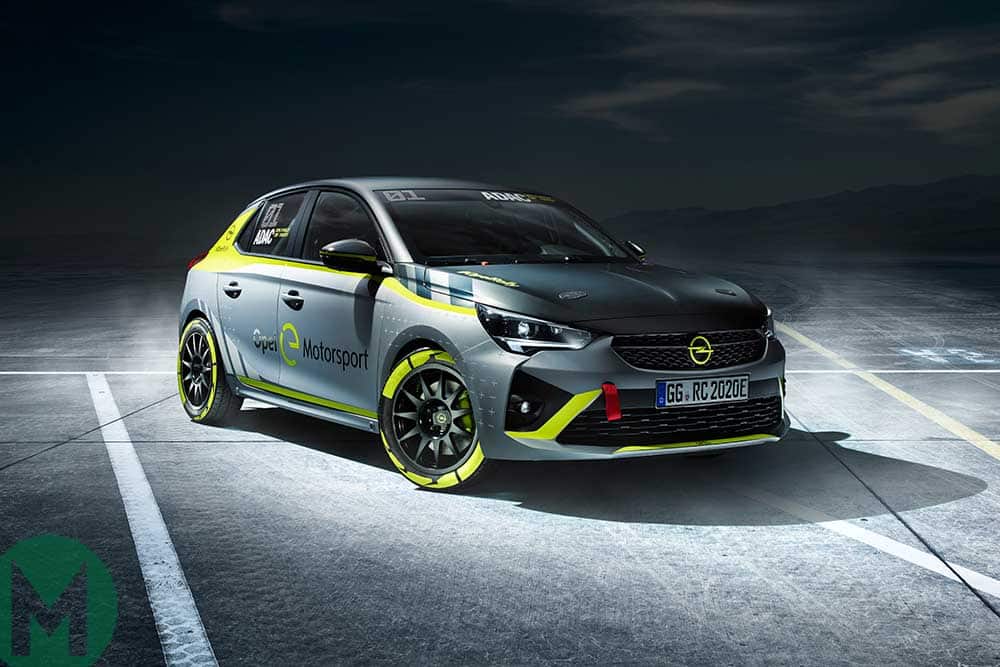 The Corsa-e Rally is the first all-electric rally car built for competition Photo: Vauxhall
Opel will offer a new electric rally car for competition, becoming the first manufacturer in the world to do so.
The Corsa-e Rally is based on the Vauxhall Corsa-e road car and is designed for competition in a new one-make series, the ADAC Opel e-Rally Cup.
Set to launch in the summer of 2020, the e-Rally Cup is intended to offer an entry point to rallying for young drivers, with fifteen cars set to race in its inaugural season.
Serving as the replacement to the ADAC Opel Rallye Cup, the new competition will take place at select rounds of the 2020 German Rally Championship alongside other one-off events, with ten qualifying rounds running through to 2021 to form a "Super Season".
It comes after the confirmation of the Projekt E Rallycross series that will support World Rallycross events in 2020, as well as the World Rally Championship's switch to hybrid power from 2022 onwards.
The Corsa-e Rally will be revealed to the public at the Frankfurt Motor Show from September 12 to 22 later this year.
Opel Motorsport says the car will produce 100kW of power (equivalent to 134bhp), developing 250Nm of torque from a standing start. The 50kWh lithium-ion battery provides a range of 205 miles on a single charge in the road car, but the demands of rallying will reduce this substantially. Fast charging should allow power to be replenished at service areas.
---
Related content
---
Alongside the new e-Rally Cup, Opel will create a new version of its Rallye Academy that will help feed talent into the new series.
President of ADAC Sport, Hermann Tomczyk, said the new e-rally programme was an "innovative concept".
"With the ADAC Opel e-Rally Cup we are bringing electric drive for the first time to mainstream sport and especially to young-driver support," he said.
"The innovative concept and the cooperation with Groupe PSA opens new possibilities for us, especially in the support of young drivers. I am certain that the ADAC Opel e-Rally Cup will point the way ahead for motor sport far beyond the borders of Germany."