Video highlights – April 23
- Last updated: December 5th 2019
Watch highlights of last weekend's action, including Japanese Super Formula as well as British Formula 3 and GT Oulton Park Bank Holiday racing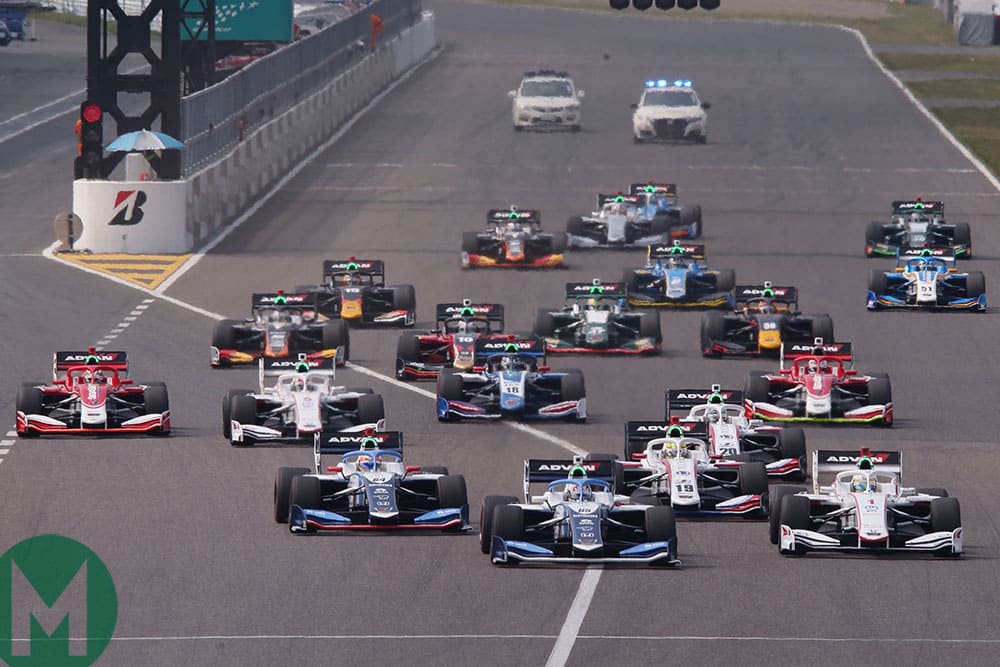 Super Formula
Suzuka, Japan: Nick Cassidy of TOM's wins the 2019 Super Formula season-opener from 12th on the grid after a strategic dice-roll pays off for him. A crash on lap nine of 43 and the resultant safety car period turns the race on its head as it leaves Cassidy, who'd pitted just beforehand, set fair for victory.
British Formula 3 Championship
Oulton Park, Cheshire: Carlin's Kaylen Frederick takes a dominant maiden British F3 win from pole in race two. Johnathan Hoggard wins race three, also his first win in the category, being promoted to the lead from third when the leading pair Clement Novalak and Ayrton Simmons have a grassy excursion in battle.
Race 2
Race 3
British GT Championship
Oulton Park, Cheshire: In the opening race, Rick Parfitt Jr and Seb Morris, in their new partnership with JRM Racing, win after the initial leading pair Ian Loggie and Ryan Ratcliffe collide. Sam De Haan, paired with Jonny Cocker, takes his first British GT win in race two, after pressuring leader Richard Neary into a wide moment of which he duly takes advantage.
Race 1
Race 2
British Superbike Championship
Silverstone National, Northamptonshire: A penalty costs Tarran Mackenzie his maiden British Superbike win in race one, as he gets three seconds added for a last-corner incident with Jason O'Halloran, dropping him behind Josh Elliot in the official order. Mackenzie then makes amends by winning race two.
Race 1
Race 2
24H European Championship
Spa-Francorchamps, Stavelot: The Scuderia Praha Ferrari 488, driven by Jiří Písařík, Josef Kral and Matteo Malucelli, take a dramatic win in the final three minutes. This is after previous leader, the Herberth Motorsport Porsche 991 of Daniel Allemann, Ralf Bohn and Robert Renauer, is delayed with a suspected problem at its late 'splash and dash' fuel stop.