W Series to host 100 female youngsters at Brands Hatch finale
- Last updated: January 13th 2020
W Series will host 100 girls and young women from youth clubs at the series' season finale at Brands Hatch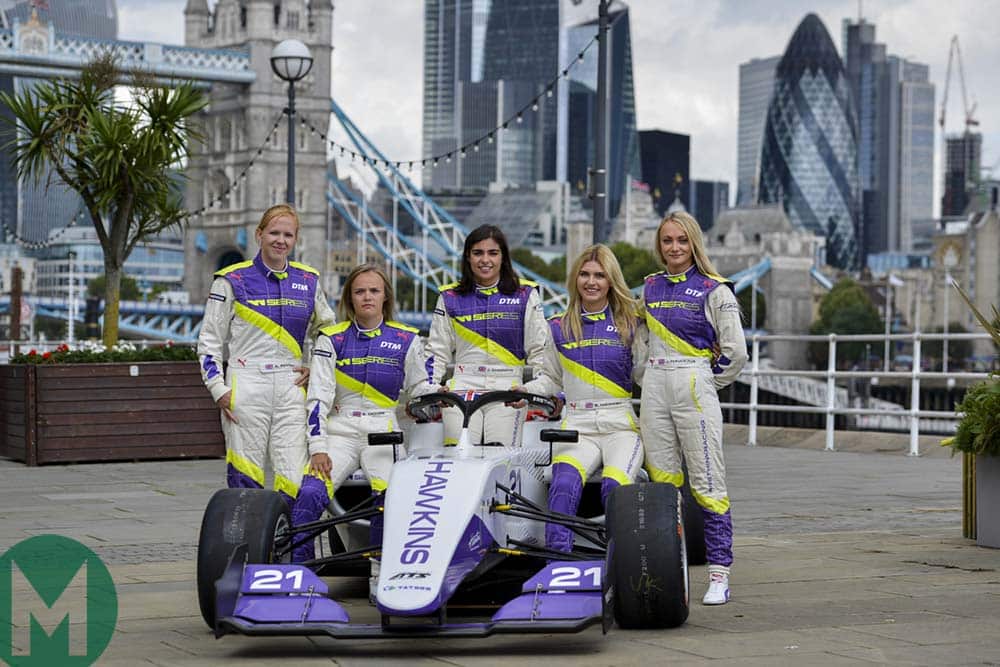 Alice Powell, Sarah Moore, Jamie Chadwick, Esmee Hawkey and Jess Hawkins ahead of the W Series finale at Brands Hatch Photo: W Series
W Series has announced that the series will host 100 girls and young women at the season one finale at Brands Hatch in a collaboration with the London Youth charity.
As part of an initiative with London Youth, the series has invited 100 girls and women aged 13 to 19, granting them exclusive access to drivers and teams as well as to grandstands to view the race from.
They will also gain insight into the details of the cars and engines, with their VIP access also aiming to offer insights into how the cars are run by race technicians and mechanics.
W Series CEO, Catherine Bond Muir, said the initiative was an opportunity to 'inspire' women who are part of the next generation.
"We are absolutely committed to supporting women in all areas of our industry," she said.
"Everything starts with raising the profile of motorsport careers to young people, and we are delighted to be able to work with London Youth, and hopefully, to inspire these young women."
---
Related content
---
Paul Stewart, co-founder of the Stewart F1 team and son of Sir Jackie, is the vice president of London Youth and believes the collaboration between W Series and the charity is a "fantastic" opportunity that could lead more girls into motor sport careers.
"This is a fantastic example of what can happen when business and charity work together with a common goal," Stewart said.
"W Series is an inspiring new championship and we hope the girls and young women from London Youth will not only have an unforgettable day out at Brands Hatch but will also expand their career horizons."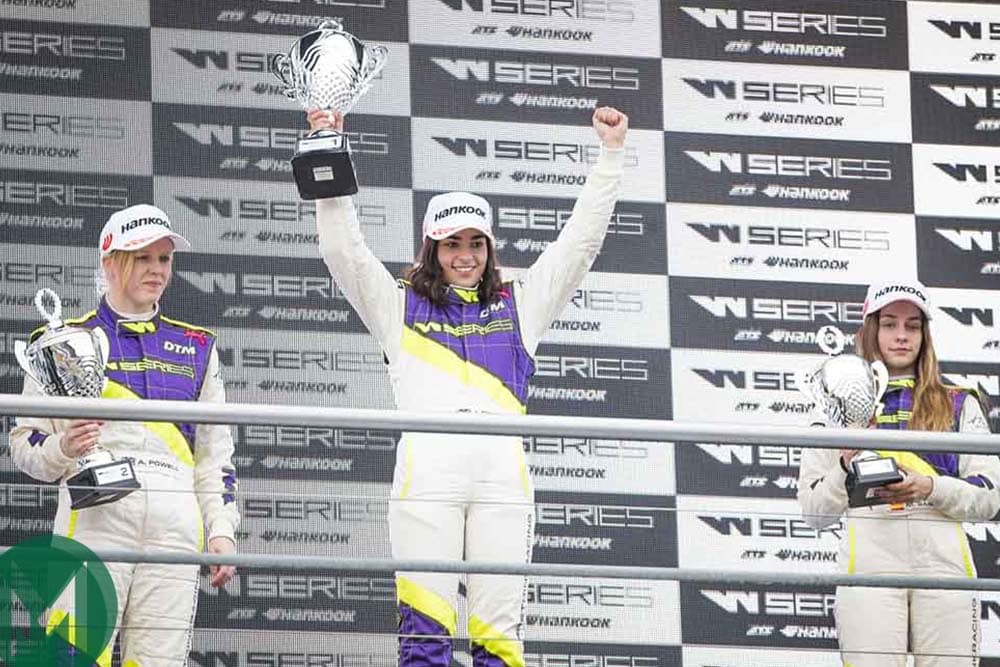 Jamie Chadwick leads the championship heading into the final round at Brands Hatch Photo: W Series
While W Series' end goal of launching the career of Formula 1's next female driver is some way off yet, Jamie Chadwick's development driver deal with Williams F1 is evidence that the series is having the desired effect in its infancy.
Ahead of the 2020 season, the FIA also announced that W Series drivers would be eligible for superlicence points, a crucial requirement for drivers in order to progress up the motor sport ladder.
The all-female series will conclude its inaugural season at Brands Hatch this Sunday on August 11, with Chadwick leading Beitske Visser by 13 points ahead of the final round.