Toyota boss: 'We'd rather build a prototype than a hypercar'
- Last updated: December 4th 2019
Toyota technical director Pascal Vasselon is unhappy about BoP and the "expensive" route that the WEC has taken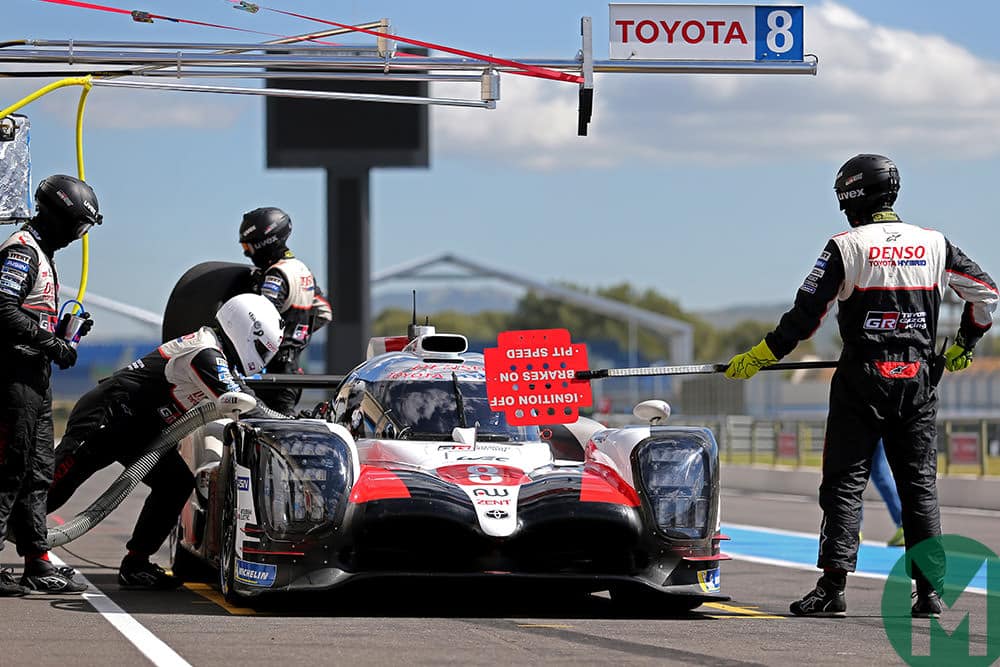 Toyota motor sport technical director Pascal Vasselon says he wants to enter the 2020/21 World Endurance Championship (WEC) with a prototype rather than a road-going hypercar. He also expressed his discontent with the forthcoming Balance of Performance (BoP) rule.
"We are sad about the [inclusion of] Balance of Performance," Vasselon says about BoP, which will make cars carry success ballast. "It is absolutely not what we are looking for, it's very sad that Le Mans, in the end, will be won on Balance of Performance but it looks like a condition at the moment to [attract] competitors."
Vasselon, formerly head of Toyota's Formula 1 team and Michelin's Formula 1 director, says that Toyota is "very interested by the programme" for 2020/21 but is not in a position to officially commit as the regulations haven't been fixed yet.
It's cheaper to have a purpose-made prototype instead of a hypercar
"The idea is to make sure any newcomer can be reasonably competitive without spending too much money and without BoP. Initially we wanted to avoid BoP, which is painful in many aspects, really.
"And the regulation was imposing performance caps to all the key performance factors, so aero, engine, weight, everything was capped and reasonably easy to achieve, it means you didn't need to spend a lot of money to achieve the aero levels, minimum weight and so on."
The WEC already has rules to level the playing field in the form of Equivalence of Technology (EoT) that were brought in to allow diesel cars such as the Audi R18 LMP1 to compete against petrol-powered cars. The EoT was since tweaked to allow LMP1-hybrids to compete against LMP1s such as the Rebellion R13.
---
More: WEC confirms hypercar rules
---
As a result, right now Toyota's TS050 hybrid can only use 35.2kg of fuel per stint while its opponents can use 52.9kg, while Toyota can use 124.9MJ of energy compared to its opposition that can use 210.9MJ.
But the new BoP will require cars to carry success ballast based on championship points in increments of half a kilogramme per point up to 50kg.
Vasselon also says that Toyota is keen to build a bespoke racer rather than a road-going hypercar that would be homologated for the WEC, as the former route is cheaper.
"The cars were [originally] supposed to be prototypes because normally it's cheaper to race with a proper race car instead of tuning a road car to make it a race car… this was the proper approach.
"We know in LMP2, for example, that high-performance prototypes are reasonably cheap so [we prefer] prototypes with the skin of road cars."
So why would manufacturers such as Aston Martin, with its Valkyrie, prefer to have hypercar-based Le Mans racers and not prototypes that share characteristics with road cars?
"You have to ask the manufacturers who are apparently preferring to [compete] with a hypercar," Vasselon adds, "because our view is that definitely, it's cheaper to have a purpose-made prototype instead of a hypercar, but manufacturers have different marketing approaches.
"But for sure when you target a given performance level it's normally cheaper to achieve it with a prototype like an LMP2."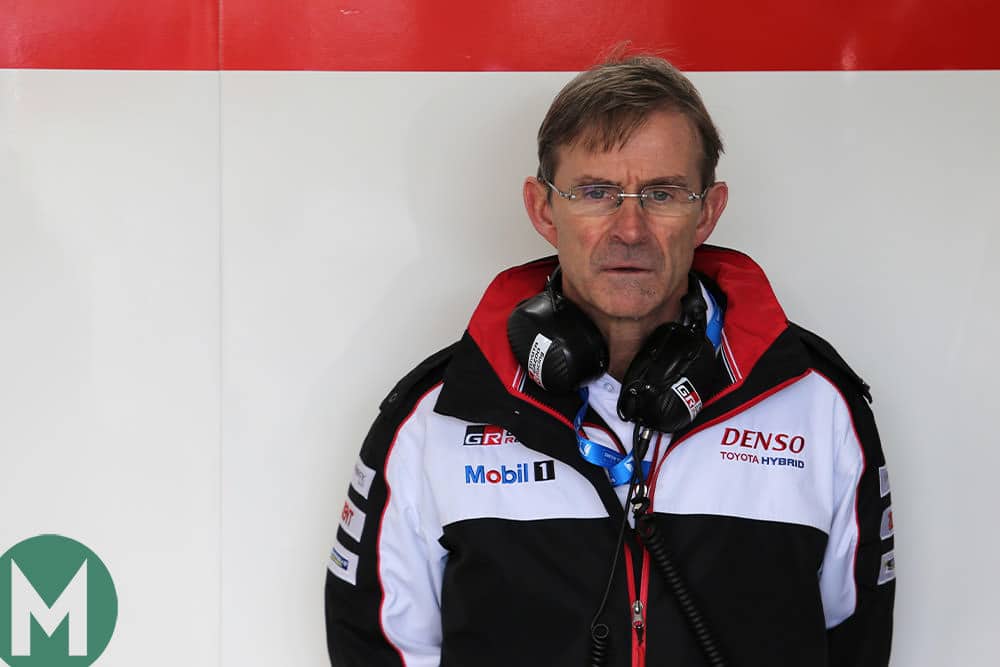 Given manufacturers weren't keen to build bespoke racing cars, Toyota had to cave in and allow road-going hypercars to be included in the new rules.
"Nevertheless, even if the regulations were, in our opinion, quite good, nobody was committing as early as necessary and then it was logical to review what could be offered, and now the direction is to keep this regulation direction and to race with hypercars," Vasselon continues.
"There are two options, but one doesn't cancel the other out. So someone who will enter the WEC can select their option: either to select a prototype, which will then have to satisfy the regulations that have been published in December, or select a hypercar option with regulations in the works, and then the two categories will be balanced in the end."
Toyota is keen to work with the WEC to attract more factory competitors, even though the regulations may not work in its favour.
"We agree with the new direction of the rules, not because we like it but because that seems to be the way to be attractive for new competitors," says Vasselon.
"That's what makes the series alive. At the moment, of course Le Mans will always survive because of its history, because of the image it has, but nevertheless we cannot have 10 years at Le Mans without a manufacturer war. So this is what we are looking for in the coming years, to have a big battle in Le Mans."
---
More
---
Toyota Motorsport Group is also interested in the Formula 1 regulation discussions for 2021, but Vasselon stresses that "there is absolutely no [motivation] from Toyota to be involved in F1. It's absolutely not on our radar.
"We are interested in what happens in F1 because as a company TMG is a [supplier] in F1.
"Some of you may know that we have several pillars in our activities and one of them is that we are providing engineering services to motor sport especially F1 so we need to stay in touch with the F1 regulations because of that. The other thing that is interesting about F1 is the implementation of a budget cap.
"We are very interested to see how, technically, it can be implemented, because the budget cap is a kind of holy grail of motor sport. Everybody for a long time said that the ideal situation is to have a working budget cap to make sure that teams, manufacturers are competing with the same resources. It is extremely difficult so we are currently interested to see how that can be achieved."
While Toyota supplies testing and R&D infrastructure to F1 teams, it will also continue to have scope to supply hybrid power trains to competitors when the new regulations kick in, and Vasselon says that customers are beginning to line up.
"It's still a fact that the hybrid system has to be offered to potential customers, this is still in place. If you enter the category with a hybrid system, you have to be prepared to supply it to customers.
"We have had approaches [from customers] but it's too early to conclude any deals because everything is still being decided."
But Vasselon currently has bigger fish to fry with the upcoming 6 Hours of Spa on May 2 and the 24 Hours of Le Mans on June 15. He talks about how Toyota continues to simulate disasters to make sure it's ready for anything, and the impact of Fernando Alonso on the team. There's more on that in the next issue of Motor Sport.