Watch Villeneuve's most dramatic Indycar win
- Last updated: December 4th 2019
On his birthday you can relive Jacques Villeneuve at his best, winning an IndyCar race at Cleveland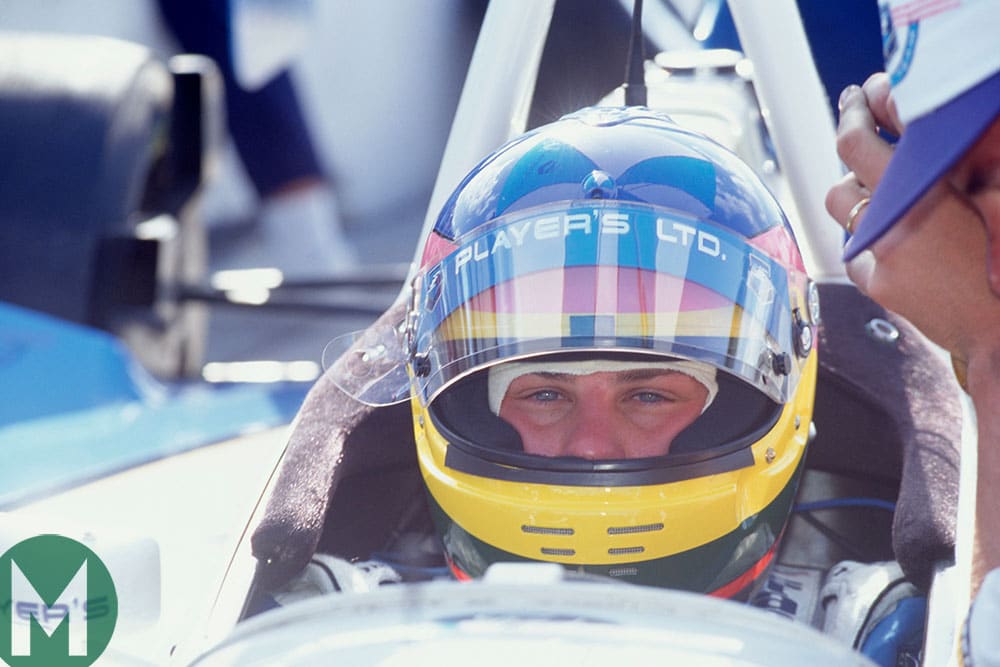 Jacques Villeneuve, who celebrates his birthday today, is in many eyes rather a diminished figure these days. It's an odd status for a Formula 1 world champion and Indianapolis 500 winner. Then again, there's little ordinary about Jacques Villeneuve.
No doubt part of the explanation is that for Villeneuve almost otherwordly early success was followed by a long lingering decline, the watershed being 1999 when he followed his manager Craig Pollock to his new BAR team. It's easy therefore to forget what a thrusting young racer Villeneuve once was. And rarely did he demonstrate this better than in winning the 1995 Indycar championship.
It was only Villeneuve's second year in the category, and he was driving for a similarly raw Team Green squad. And, in the category's final year prior to the CART/IRL split, the contemporaries Villeneuve had to take on were considerable: Al Unser Jr, Michael Andretti, Bobby Rahal, Paul Tracy and Emerson Fittipaldi among many others.
Yet Villeneuve took six pole positions and four wins on the way to the title. One of his wins was in the blue riband Indy 500, or perhaps for Villeneuve it should have been the Indy 505 as he had to overcome a two-lap penalty. But the last of his win quartet that year was likely even more dramatic.
---
More: Lunch with Jacques Villeneuve
---
It was at the popular airport circuit at Cleveland – fast, open, bumpy. And always good for daredevil lunges to gain position.
With around 20 laps of the race remaining it looked the best Villeneuve could hope for was a fourth or fifth place finish. But then an extraordinary succession of incidents got him to the front. Teo Fabi took first place from longtime leader Gil de Ferran on strategy, but then immediately had to retire with a broken exhaust.
De Ferran therefore resumed the lead but a caution wiped out his advantage then Michael Andretti got by shortly after the restart, following some frantic dicing.
With five laps left de Ferran got back ahead, but immediately tangled with the lapped Scott Pruett when trying to lunge past him in the same manoeuvre. In between times Robby Gordon punctured after seeking to seize the lead himself in a three-abreast move.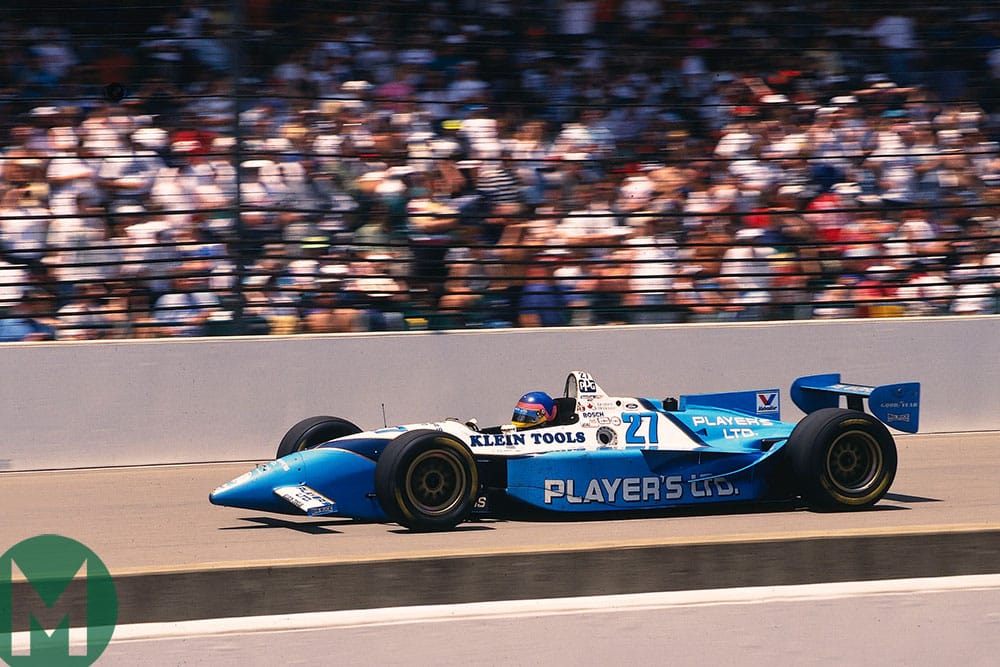 Andretti, back in the lead, had his own problems though, as his front wing was damaged and disintegrating; second-placed Bryan Herta homed in. At the end of the penultimate lap Herta overtook Andretti, but under a yellow flag – so Herta slowed on the corner's exit to give the place back.
And amid that hesitancy Villeneuve swept past the pair of them to lead. He held the place for the remaining lap, despite Andretti making contact with him at the following turn. You can watch the race and its incredible conclusion in full below.
The win put Villeneuve in a seemingly unassailable championship position; 33 points clear at the top with five rounds left. And Cleveland, as it transpired, was vital as in the final standings Villeneuve beat a late-charging Unser by just 11 points.
---
More: The win that set many Indycar milestones
---
"Villeneuve was everything a champion should be: quick, consistent and wise beyond his years," Motor Sport concluded at the year's end.
And all this, plus an impressive three-day test at Silverstone, was sufficient to overcome F1's scepticism about Indycar racers' ability to transfer – just two years on from Michael Andretti flopping at McLaren – and Villeneuve got a prize Williams F1 race seat for 1996.