F1 Drive to Survive: Complete Netflix series guide
All the crucial information on the hit Netflix F1 series Drive to Survive: Season 4 preview, release date and trailers. Plus reviews of every series, news stories and key characters.
Netflix's Formula 1-centred documentary series, Drive to Survive, has almost single-handedly revolutionised grand prix racing's audience and this month sees a new instalment released. It will be telling the behind-the-scenes story of the 2021 championship and the Season 4 review is already in.
The F1 soap opera is now in full-flow – driver performance, team-mate dynamics, new technical developments on cars and warring bosses are now presented by the online show in an easy-to-understand, almost cartoonish format which practically leaps out of the screen – resulting in new fans being cultivated from previously disinterested casual observers.
Never was this more evident this year than the record attendance of 400,000 across this year's US Grand Prix weekend, more than at any other F1 event in the championship's history – much of this attributed to the influence of DtS.
Scroll down to read below our one-stop-shop for DtS with all the crucial information: the preview for next series, the release dates, trailers, reviews, news stories and the key characters.
Drive to Survive – Season 4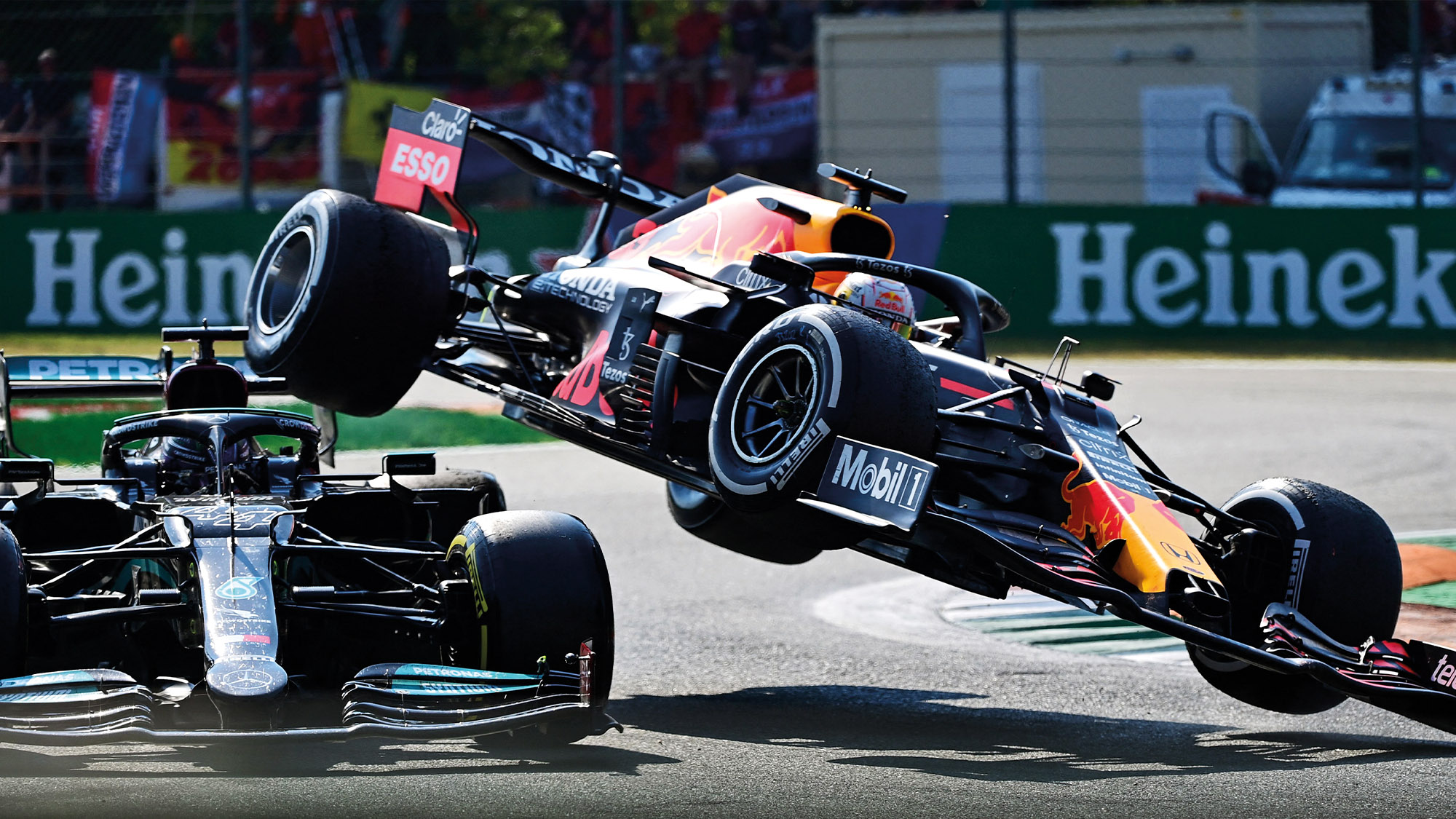 You raced through Season 3 of DtS and are now waiting for the next season. Your patience is close to being rewarded. The series will be released on March 11 and we have had early access. You can read our Drive to Survive Season 4 review now. We don't give too much away but do have a fully spoiler-free review available as well.
Adding to one of Formula 1's most dramatic ever seasons was always going to be a challenge for the filmmakers, and the behind-the-scenes cameras can only add a limited amount to the real-life action on track. But we haven't seen everything yet: the final two episodes have not been previewed and at least one is expected to show the controversial end of the season at the Abu Dhabi Grand Prix.
For more details on season 4, click below for the full guide.
---
Drive to Survive: Latest news
---
Drive to Survive: The reviews
It's no secret that Motor Sport's attitude to Drive to Survive has changed over the years. Come the first season, the intermittent over dramatisation of key moments (cringey sound effects added to minor collisions) and sensationalisation of rivalries (see Carlos Sainz and Daniel Ricciardo) that didn't exist grated on us. This was supposed to be a documentary! Where was that in-depth discussion of data traces, and why not do we not see more thrilling debate on the amount of run-off used at modern tracks?
However, come Season 2, DtS had clicked for us – much like it had done for its rapidly expanding audience. Where else could you get Guenther Steiner summing up his season in a perfectly composed string of expletives? See the heartfelt pain spreading across Nico Hülkenberg's face as he realises his grand prix career might be over, all the while he gets the mick taken out of him by both his boss and his team-mate? The season's greatest moment perhaps came when Claire Williams looked like she was about to vaporise her outgoing tech head Paddy Lowe with one glance…
Season 3 brought more of the same – though there are still shortcomings (click the article links below to find out what we believe they are). Then came the dramatic 2021 season where Max Verstappen and Lewis Hamilton fought battled for the title throughout the 22-race calendar, right to the famous, controversial final lap of the Abu Dhabi Grand Prix. Could DtS add to the theatre? We explain and analyse below:
---
Drive to Survive cast and key characters – The stars and the villains
DtS has more headline names than a stellar IMDb entry; a huge contributor to the wild popularity of the series is that many of F1's main protagonists were almost made for Hollywood – big characters who can express themselves fluently in a charismatic and individual manner. We run through the biggest hitters:
Guenther Steiner – Everyone's favourite sweary boss
If there were to be any definition of F1 Netflix royalty, it would be the (sometimes) beleaguered Haas team boss Guenther Steiner. "F*cking everything's f*cked up," became his catchphrase during Season 2, when the almost comical travails of his team, with colliding drivers, slow and unreliable cars plus a sponsorship deal that went spectacularly wrong all provided fabulous viewing – and Steiner was at the centre of it. His unrelenting F-bombs, combined with a slightly terrifying yet endearing personality made him an instant favourite of DtS.
Christian Horner – The archetypal antihero
The antagonistic tones of Red Bull boss Christian Horner being present in every DtS trailer tells you instantly that he's one of main characters to set the tone for the series. Horner plays perfectly up to the antihero role in his featured episodes: from engaging in a war of words with former Renault boss Cyril Abiteboul over Daniel Ricciardo and engine issues – "We've been paying to fly in first class but ended up with an economy ticket" – to seemingly psychologically dismantle both Pierre Gasly and Alex Albon when they drive for the team, Milton Keynes' head honcho is the 'evil' villain viewers love to hate. This year his various statements on goings on during the fierce F1 title battle (blaming a penalty on a "rogue marshal" being a particular favourite, and being highly critical of Lewis Hamilton's driving when his own pilot made several questionable moves) only seemed to become more made-for-Netflix with every race, so goodness knows what he said in the actual series.
Daniel Ricciardo – the Netflix hearthrob
Cringeworthy as he might be sometimes, Daniel Ricciardo appears to be the F1 driver perfectly suited to being portrayed by Netflix. His easy-going charm mixed with good looks causes viewers to hang on his every word as he agonises in Season 1 as to whether to earn millions driving for Red Bull or even more of them plodding around with Renault. Poor Danny Ric plumps for the plod, so Series 2 sees us go on a midfield odyssey with the Perth-native, as he throws balls around with his personal trainer Michael Valentino and consider life's big questions, like which baseball cap to wear that day. Things go up a level in Season 3 as Ricciardo announces he can't be bothered to drive for Renault anymore, instead choosing the slightly faster McLaren. Abiteboul is clearly heartbroken, as he laments his loss in interviews before giving his want-away driver the 'spurned lover' look at the first race of the year. They make up eventually though, just in time for the end of the series.
Valtteri Bottas – Hamilton's punch bag
It all got a bit too much for Valtteri Bottas in Season 3: three years of being destroyed race by race by Lewis Hamilton was starting to get to him. It provided material for one of the best DtS episodes, with the Finn admitting he'd considered retiring after being told to move over for Hamilton at the 2019 Russian GP to help his team-mate's title prospects. Via the most-talked about sauna conference meeting of 2020, Bottas devised a plan to fightback, which involved, err, Hamilton getting a penalty and the Finn cruising through to take victory. Still, a win's a win.
Pierre Gasly – Comeback king
Pierre Gasly is the original Netflix-generation F1 driver – someone whose entire grand prix career progression really has been under the microscope for the length of the series' existence. From his heroics in Season 1 for the junior Toro Rosso squad, before a damaging early promotion to the top Red Bull team in Season 2 saw him unceremoniously demoted back down again. Gasly in tears after yet another desultory performance show the strain drivers are under.
Things only get worse at the very next grand prix weekend after Gasly's demotion when his childhood best friend and F2 driver Anthoine Hubert is killed at Spa-Francorchamps. The Frenchman speaks with humility and dignity on the pain of losing one of those close to whilst doing what he loves best. Come Season 3 and Gasly had a newfound steel about him. Never was this more evident than at the 2020 Italian GP, Gasly taking advantage of crashes, penalties and a safety car to come through the winner, a year and a week after the loss of his close friend. Prior to the race, we saw the Frenchman hearing his boss Horner giving his verdict on his former drivers' poor performances in 2019 – DtS gold.
How Gasly keeps on getting better
---
Drive to Survive: the best episodes – our top five
DtS features 30 episodes of high-octane action, more than enough to see you through the off-season. If you don't have time for all that though, or just want to sample a few more diving in, we've done the 'hard work' already for you. Here's our pick the five best episodes.
Season 1 Episode 4:  'The Art of War'
It's dictaphones at dawn for Red Bull team boss Christian Horner and his opposite number at Renault Cyril Abiteboul, as they both throw veiled insults at one another through press conferences, whilst boom mics lurk overhead as they snipe during 'private' moments.
The main source of mutual ire is Renault's engine supply to Red Bull – the latter feels service has been patchy to say the least in recent years, whilst the French firm believes its not given the respect it deserves for helping to deliver eight consecutive titles between 2010-2013.
Things go downhill when Red Bull announces its about to make a change in the engine department, but Renault strikes back by nabbing one of Horner's star drivers right from under his nose.
S2 E4: 'Boiling Point'
One of the cornerstones of Netflix's DtS success: the complete implosion of the Haas team, and its boss Guenther Steiner's reaction to proceedings.
Its new title sponsor is the energy drink Rich Energy, headed up by highly dubious entrepreneur William Storey amid much talking up of the new season. The team produces a car which has highly volatile tyre usage – it does brilliantly in qualifying, but immediately lunches its rubber during the race and finishes nowhere. Soon it can't even qualify well either.
Then the sponsorship money (shock horror) doesn't materialise either. Meanwhile drivers Romain Grosjean and Kevin Magnussen seem hellbent on crashing into one another as early as possible in the race. A highly watchable episode, and one which has contributed massively to the series' popularity.
S2 E4: 'Dark Days'
Despite criticism about its overblown elements, DtS does manage to address several serious situations within F1 with tact and sensitivity. The Mercedes loss of non-executive chairman and grand prix legend Niki Lauda is one such moment.
The Merc episode, its first feature in the series, looks at its progress since the German marque's re-entry into F1 as a constructor after an absence of over 50 years. Central to the focus is Lauda, who helped form part of the team's regeneration with then-new team boss Toto Wolff, and managed to persuade Lewis Hamilton to join.
Netflix puts an interesting spin on its approach to the über successful Brackley squad by looking at how it comes through its most challenging scenarios, the first case study being the first race after Lauda's death, the 2019 Monaco GP.
Hamilton wins that race as a fitting tribute, but then it all starts to awry a few GPs later a Hockenheim.
The team is sporting retro garbs in defence to its 125th year in motor sport, but a wet race soon rained on its parade. Hamilton went off whilst leading under the safety car, damaging his front wing, then incurs a penalty for entering the pitlane in a dangerous manner. He later spins, cries on the radio about wanting to quit the race, whilst Bottas caps the disasterpiece by crashing out. The champion team look suitably chastened afterwards, in a vintage DtS episode.
S3 E4: 'We Need to Talk About Ferrari'
You'll have noticed a theme here: things going wrong in F1 makes for great DtS material. Ferrari's 2020 collapse is no exception.
Whilst the previous Scuderia instalment in S2 was something of an infomercial (ironically when it was doing well), a more candid episode the season after sees the red cars mired down in the midfield with a severely underperforming car.
Lead driver Sebastian Vettel knows he's on the way out after the team decided to sign Carlos Sainz for 2021, meaning he's unwilling to play the PR game as team members squirm their way through interviews.
"We can't be too funny considering the performance," drivers are told by PR staff. The rest of the grid seems amused though. Great stuff.
S3 E9: 'Man on Fire'
Romain Grosjean's harrowing end to his grand prix career in a fireball crash at Bahrain provides DtS with one of its standout episodes.
The near-death experience is dealt with tastefully, Grosjean speaking eloquently on the fear he felt during the crash and the change in his outlook on life since.
The production does well to illustrate the apparent slow moving of time in such incidents. In reality Grosjean was 'only' in his burning car for 28 seconds, but in the episode the time from his entering the barriers to exiting the car – with all other members of the grid having their say on it in between – is almost five minutes.
The Frenchman describes going through an impact of 56G, momentarily making his body weigh 3.9 tonnes, before explaining his thought process whilst being engulfed in flames.
The other drivers also have their say on running through the full gamut of emotions in these kind of moments – Hamilton admits to feeling "vulnerable" whilst Sergio Perez points to the mental strength needed to take on a race restart after seeing one of your colleagues almost die.