HSCC marks 50th anniversary at Castle Combe
by Paul Lawrence on 19th April 2016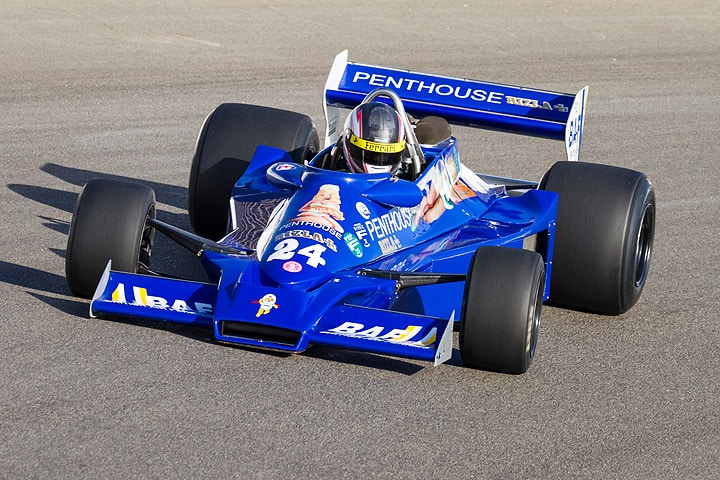 The Historic Sports Car Club celebrated its 50th anniversary at Castle Combe over the weekend by recreating the grid from the race that started it all, the inaugural Griffiths Formula race in 1966.
On each day, a collection of cars that competed in 1966 lined up on the grid and did parade laps of the track. Joining them were some of the drivers who took part in the race that led to the creation of the HSCC.
A Jaguar D-type from Jaguar Heritage commemorated the model's success in the 1966 race in the hands of Neil Corner, while the Lotus MkX raced to second place 50 years ago by Chris Warwick Drake was there with current owner Malcolm Paul.
Other notable cars included two that are still owned by the same person, half a century later. Bernard Worth (Ferrari 166 Mille Miglia) and Ian Dussek (HRG 1500) were back on the Castle Combe circuit after a 50-year gap while Fred Damodaran travelled from Scotland to be re-united with the Allard J2X he owned and raced from the mid-1960s to the late 1980s. "It is amazing to be back at Castle Combe after 50 years and it's wonderful to see so many of the original cars and drivers," said Damodaran.
Stephen Curtis, Mike Ward, Chris Drewett and Ivan Sharrock all took part in the original race and were back at Castle Combe to join in the celebrations. Remarkably, Curtis and Ward are still active racers.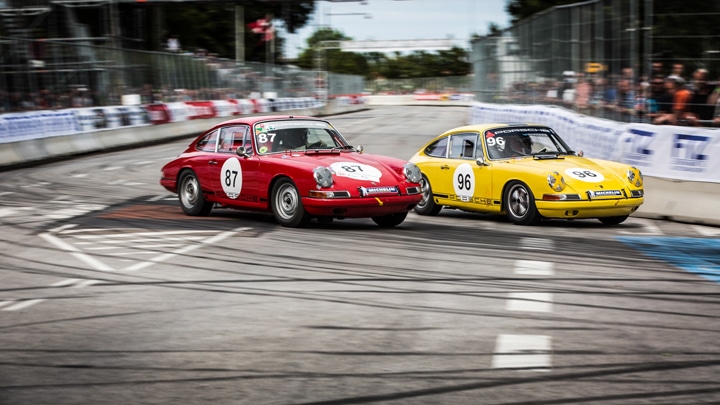 In the racing programme, a full weekend of HSCC categories include a mighty Historic Formula Ford 1600 contest between Mark Shaw and Dan Eagling as former F3000 racer Shaw claimed his first race win since moving to historic racing.
Michael Schryver and Simon Hadfield blitzed the 40-minute Guards Trophy race in Schryver's Chevron B6, their escape at the head of the field aided when Michael's nephew James jumped the start from pole in his Chevron B8.
Ray Mallock took his U2 Mk2 to victory in the front-engined Formula Junior race in a pre-Monaco shakedown and Peter Thompson took victory in the opening round of the HSCC Historic Formula 3 Championship. Meanwhile, Warren Briggs won a typically entertaining Historic Racing Saloons opener in his Ford Mustang.