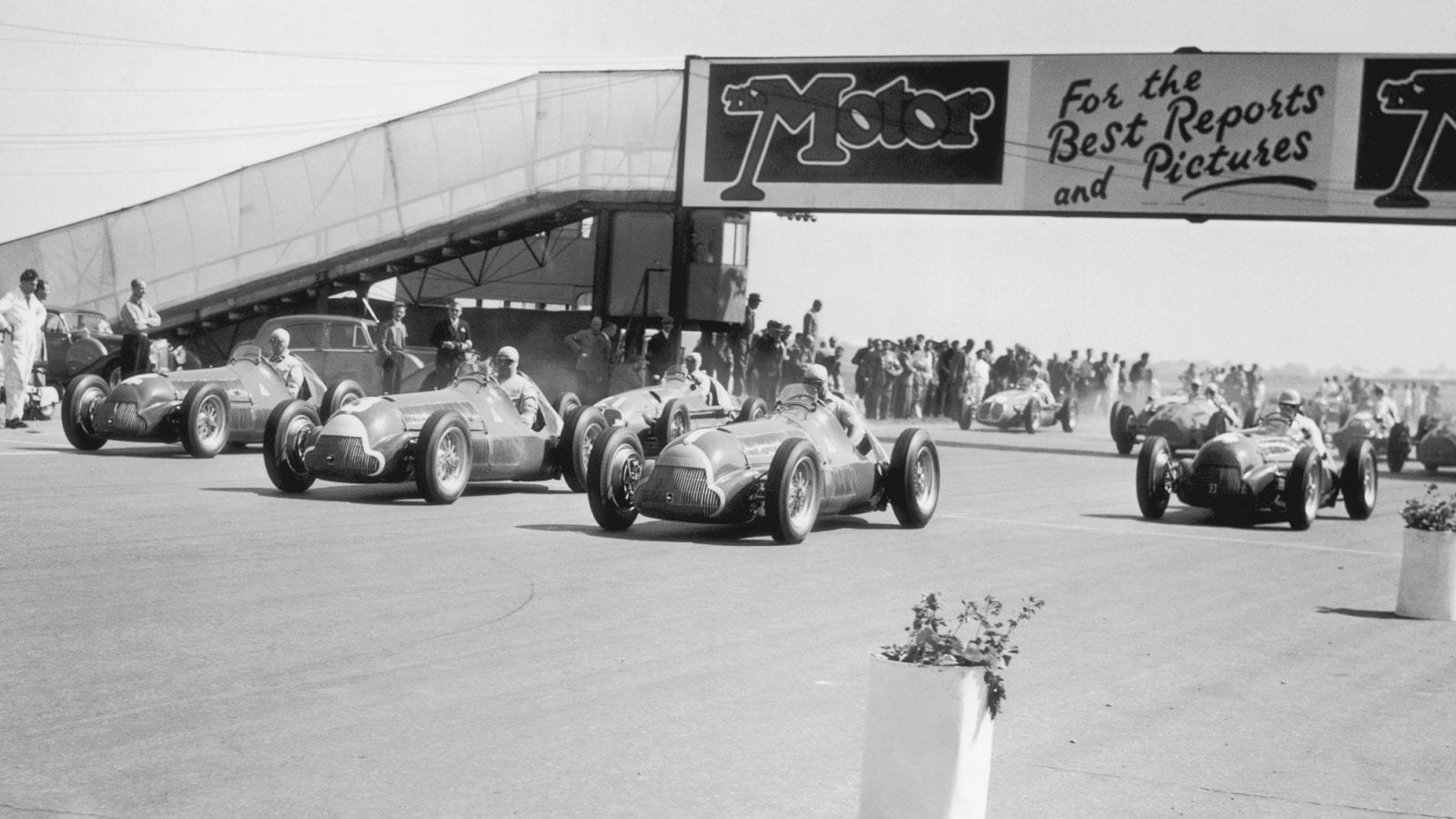 1950 F1 World Championship
1950
F1
F1 World Championship
The works Alfa Romeos of Giuseppe Farina and Juan Manuel Fangio dominated the inaugural drivers' World Championship. Each scored three Grand Prix wins, with Farina clinching the title at the final race. Veteran Italian Luigi Fagioli completed the marque's clean-sweep of the championship top three by finishing second on four occasions.
They relied again on the Gioacchino Colombo-designed 158 "Alfetta," a pre-war supercharged voiturette (or Formula 2 car) which had been virtually unbeatable since World War II. A modified version, dubbed 159, was introduced for Farina at the Italian GP. But the search for ever-increasing performance from the Alfa's engine resulted in poor fuel efficiency.
To take advantage of the additional pit stops this required, Ferrari decided to build a 4.5-litre normally aspirated engine. Although slightly less powerful in theory, this engine would also use less fuel. The potential of Ferrari's plan was confirmed by Raymond Sommer's performance at Spa, when his slow but reliable Lago-Talbot briefly snatched the lead during the Alfa Romeo pitstops.
The new Ferrari 375 appeared in its final form at Monza, where Alberto Ascari finished second in Dorino Serafini's car after his own car had retired. Alfa Romeo would face a serious challenge in 1951.