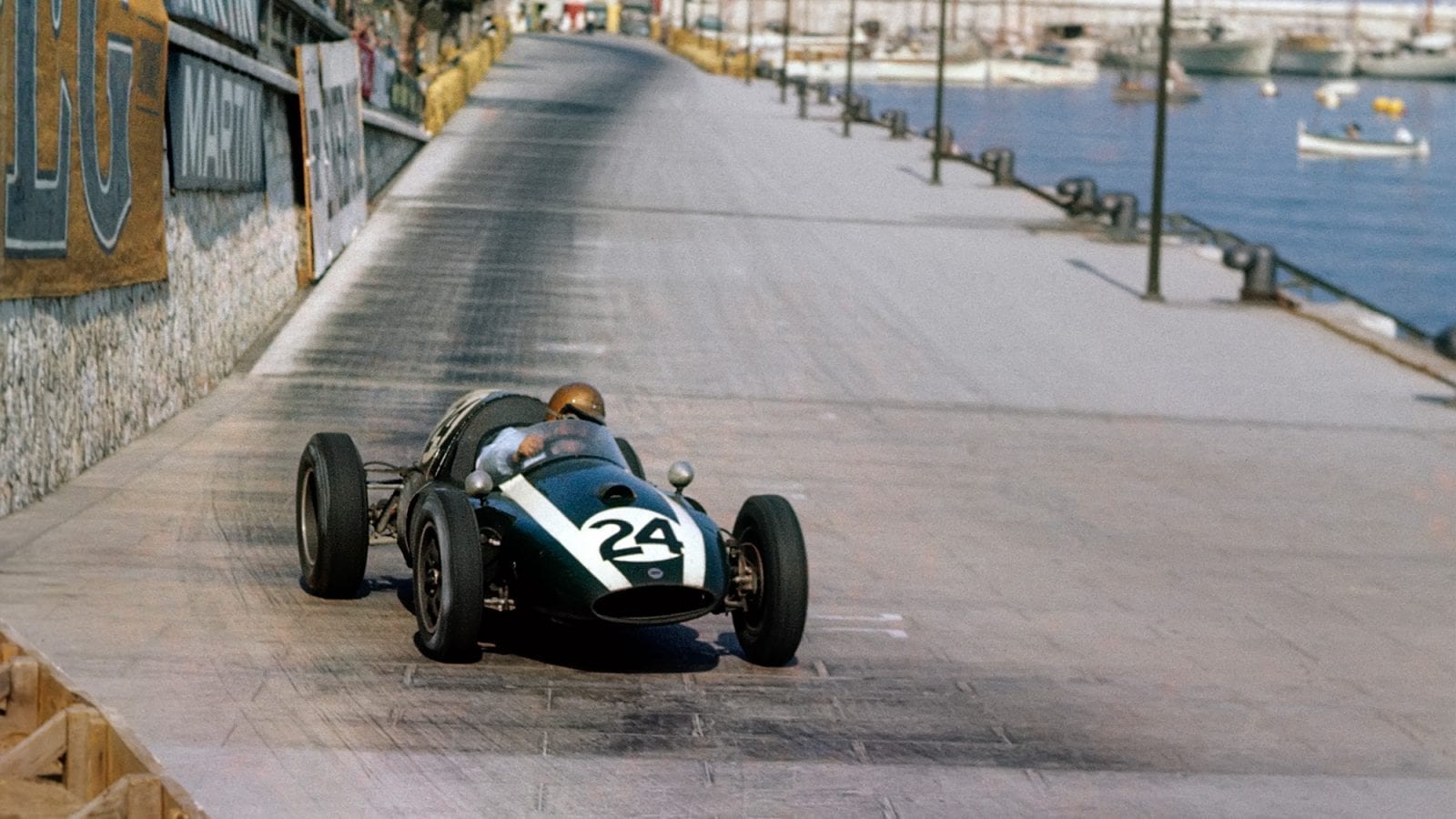 1959 F1 World Championship
1959
F1
F1 World Championship
Tony Vandervell shocked the motor racing world by announcing that reigning constructors' champions Vanwall would not compete in 1959 due to his ill health. Together with Mike Hawthorn's retirement and subsequent death in a road accident, this meant neither champion would defend their crown. Instead, Cooper came to the fore as Britain's leading team and Ferrari's main challenger. The team won five of the eight races, the manufacturers' title and a first drivers' championship for Jack Brabham.
With the Argentinean GP cancelled, the season opened at Monaco with Brabham's first win. Three weeks later at Zandvoort, and nine years after BRM made its highly publicised debut, the marque finally won a Grand Prix. Jo Bonnier started from pole position and benefited when the gearbox on Stirling Moss's Rob Walker Cooper broke in the closing laps.
The old-fashioned front-engine Ferrari Dino 246s won easily at Reims, but a strike in Italy forced the team to miss the British GP, and Brabham triumphed again. The German GP had been moved to Avus but the meeting was marred by tragedy. Jean Behra was killed on the high-banked North Curve during the supporting sports car race. In the Grand Prix, Ferrari again dominated with Tony Brooks leading Dan Gurney (impressive in his second such race) and Phil Hill to a 1-2-3 finish.
Moss made it a three-way championship finale by winning the next two Grands Prix. The decider was the first Formula 1 race in the United States, held at Florida's Sebring airfield. Moss and fellow contender Brooks both retired early, confirming Brabham as champion. The Australian ran out of fuel in the closing laps, allowing 22-year-old team-mate Bruce McLaren to become the youngest GP winner to that date. The exhausted Brabham pushed his car across the line to finish fourth.