Upon climbing from his car to learn that his younger team-mate, Jacques Villeneuve, had just stolen pole position for the Australian Grand Prix, Damon Hill looked like he had just seen a ghost.
Perhaps, suggested one onlooker, he had. After all, like his team-mate, it will take a lifetime of achievement for Villeneuve to emerge fully from the shadow of his father, whose cavalier style is still revered by so many.
Make no mistake, though, he is his own man. His smooth style is the antithesis of Gilles, who was killed when his son was 10, and he has long since wearied of the comparisons. "They are meaningless because it was different in his time," he points out. "I did not go into racing because of my father, he meant a lot to people and I understand why they keep mentioning his name, but I don't race for him… I race for myself.
When I won at Indianapolis, everybody asked me if I'd been thinking about him. I said 'no'. I can't afford to think about him while I'm racing because I've got a car to drive."
Although a loss of oil pressure, just six laps from the end of the Australian Grand Prix, robbed him of victory on his Formula One debut, the manner in which he withstood Hill's pressure throughout ensured that while his team-mate took the 10 points, Villeneuve stole the headlines. As, indeed, he had in qualifying, when he became only the third rookie to take pole since the inception of the World Championship in 1950, emulating the feats of Carlos Reutemann (Argentina 1972) and Mario Andretti (Watkins Glen 1968).
Until Villeneuve's arrival it was Andretti's son, Michael, who had become the unfortunate benchmark by which American single-seater racing is judged against F1. Indycar's rookie of the year in 1994, and champion the following season, Villeneuve is poised to set the record straight.
Where Andretti was homesick, and would commute from the States for the races, his successor is based in Europe where he has spent much of his racing career. Accordingly his test mileage will be higher. So will his standing in F1.
"Yes I'm coming into Formula One as a rookie, but not out of Formula 3000 or Formula Three," he stresses. "I'm coming out of a professional championship that goes fast and where there are good battles. But once you're in the car you don't think about what series you're in. If you're used to going fast and being on the edge then whatever the car, once you've adjusted to it, it's the same thing."
Fast and smooth in a car, intelligent, polite, articulate and diplomatic out of it 'Villeneuve and Hill is like the bland leading the bland,' grumbled one Australian interviewer – Jacques is the sort of lad potential father-in-laws dream of. The outlook's not quite so good if you happen to be his team-mate, though …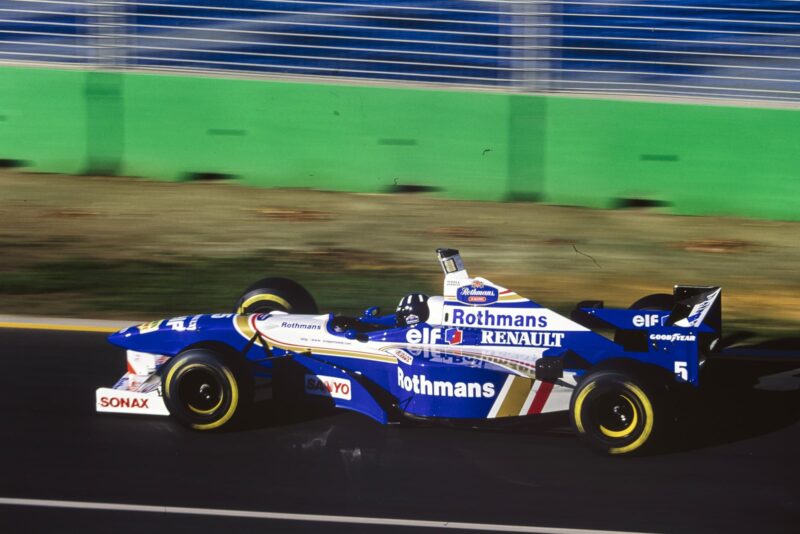 In spite of gloomy predictions of disaster before the Australian Grand Prix, Williams Technical Director Patrick Head told Mark Skewis that a third successive championship need not be beyond Michael Schumacher.
"We heard a lot of talk before the start of the season about Ferrari being unreliable and slow, but I have to say that Melbourne was a pretty impressive outing when you consider how late they had their car ready," ponders Patrick Head. "Anybody who pre-judges the season just by this result would be making a mistake."
Although Schumacher's F310 retired with brake problems, and Eddie Irvine's sister car finished well adrift of the Williams duo, Head was concerned by the manner in which the world champion pursued his cars in the early stages.
"It will be very important for us to try and build points early in the season," he says, "because Ferrari are going to be coming on very strong as the season progresses. At the start of the year I was told, 'Forget about Ferrari, they're deep in the mire.' They don't look that bad to me…
"Schumacher is a fearsome adversary. In terms of strategy I admit we were behind Benetton in the first part of last season, but I think by the second half we were actually equal or better. We just weren't quick enough compared to Michael. He might not be quite so happy with Australia, but I think Ferrari will be. They will soon be giving us a hard time."