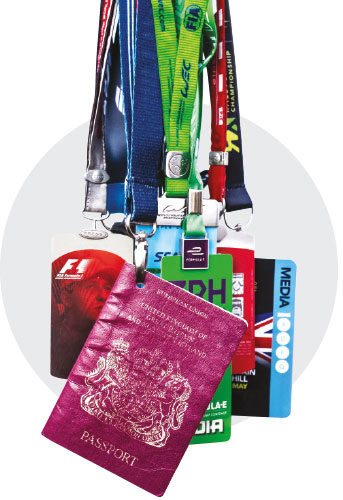 When Fernando Alonso lodged in Oxford, early in his Formula 1 career with Renault, he noted that there were three particular things wrong with Britain: "You eat too early, you go to bed too early and you get up too early…"
Barcelona might not be his patch – the twice world champion hails from Oviedo, 550 miles to the west – but its fusion of culture, heritage and cuisine is a vibrant showcase for his preferred lifestyle.
The Catalan capital is unique in motor racing terms, for no other city has hosted world championship grands prix at three separate locations, and a rich seam of attractions (including the local football club, the European Museum of Modern Art and Gaudi's architectural handiwork) means a weekend is unlikely to be sufficient to savour the full repertoire of its charms, particularly if you base your visit around a motor race.
Ever-present on the F1 calendar since 1991, when Nigel Mansell and Ayrton Senna all but rubbed wheels at 190mph on the main straight, the Circuit de Barcelona-Catalunya is less than half an hour from the city.
The Spanish Grand Prix was always one of Europe's quieter races in the pre-Alonso era – and, barring an improbable turnaround, Carlos Sainz's recruitment by McLaren is unlikely to trigger a sell-out. A three-day general admission ticket costs €140 (about £120) and restaurants in the city and its suburbs tend to be reasonably priced.
It's just best not to turn up before 9pm…
Events
The Spanish Grand Prix (May 10-12) is likely to be the main draw for Motor Sport's core audience, but alternative attractions include Peter Auto's Espíritu de Montjuïc historic race meeting (April 5-7), the World Rallycross Championship (April 27-28) and MotoGP (June 14-16). With Spanish riders occupying more than one third of the grid, the whole nation being entranced by anything with two wheels and weekend tickets starting at €59 (£50), the latter will draw a full house.
The F1 weekend includes supporting double-headers for Formula 2, of which this will be the third round, and the new-look FIA F3 Championship – the very first race appearance of what is essentially a rebranding of the superseded GP3 Series. The Porsche Supercup is also on the bill.
First run last season, the Espíritu de Montjuïc meeting pays homage to the city-centre parkland circuit that hosted the Spanish GP four times between 1969 and 1975 – and was also scene of a 24-hour motorcycle enduro, that ran until 1986.
Peter Auto's event is only for cars and features a mixture of sports racers, GTs and saloons from the 1950s through to 2000 (and slightly beyond), plus the Porsche 911 2.0 Cup and, perhaps the highlight, a Group C retrospective. Details of all meetings – and tickets – are on www.circuitcat.com/en.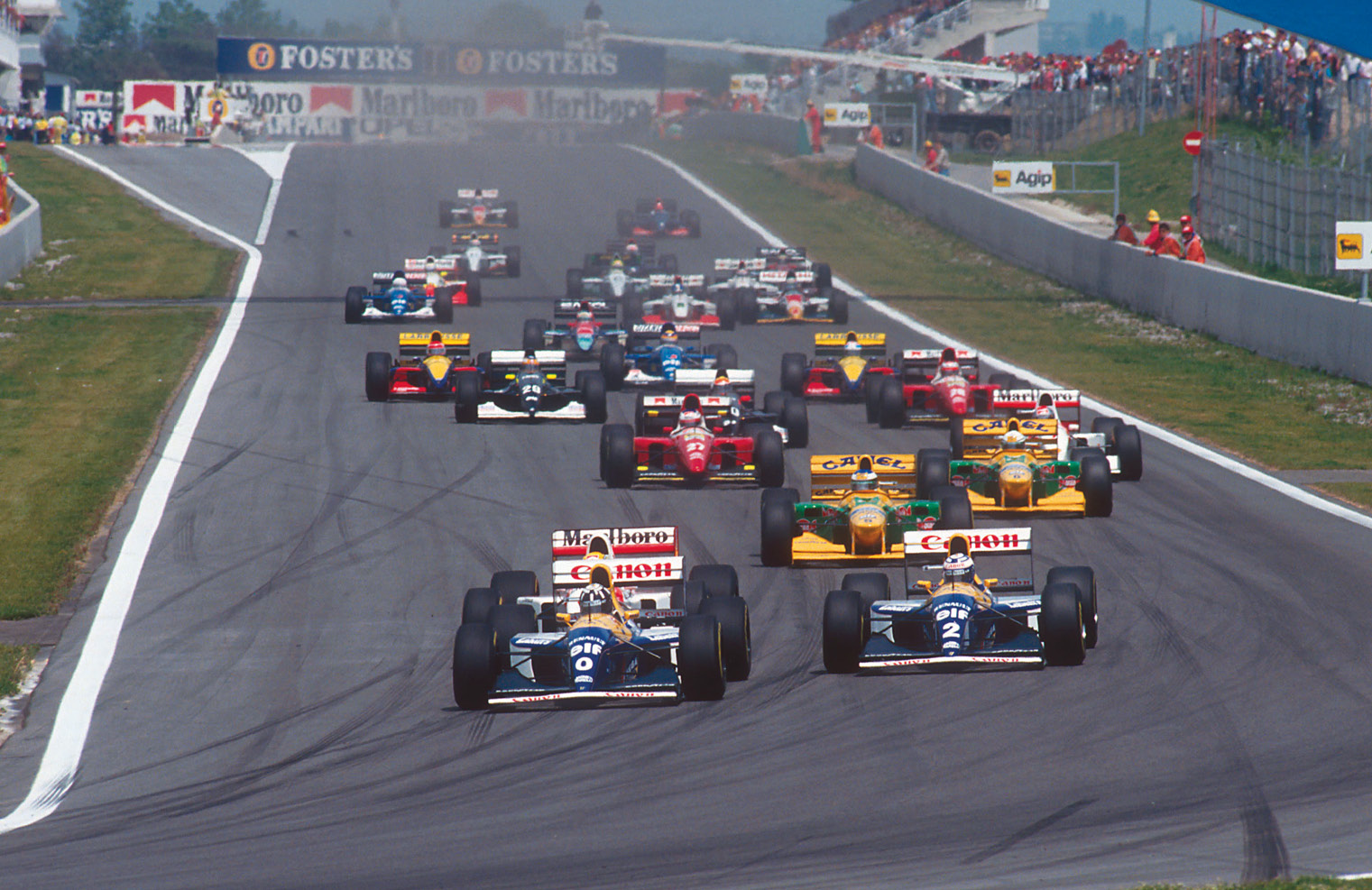 Other distractions
Barcelona is also home to both Pedralbes (the Spanish GP's home in 1951 and 1954) and Montjuïc (1969, 1971, 1973 and 1975). Located to the west, with its main straight along what was the Avenida del Generalísimo Francisco Franco (now the Avinguda Diagonal), Pedralbes was a street circuit that was decommissioned as a result of safety fears arising from the 1955 Le Mans disaster.
Situated in a hilltop park, a short walk from the Plaça d'España, the Montjuïc circuit can easily be traced and remains largely as it was, one mini roundabout notwithstanding, despite not having been used for many years (other than during a 75th anniversary demonstration event in 2007). It was lost to F1 after 1975, when concerns about the security of barrier installations led to world champion Emerson Fittipaldi withdrawing from the meeting after three slow practice laps. The race was stopped after 29 of the 75 scheduled laps because Rolf Stommelen's Hill lost its rear wing, vaulted the barriers and killed several bystanders.
Barcelona's competitive past stretches farther afield, too. About 15 miles from the city, in the mountains, is the Circuito de Venta Cabrera – the 'Spanish Spa', a six-mile road circuit used circa 1969-'70. Along the coast road, 25 miles south-west of the city, is the Autódromo Sitges-Terramar, a banked oval that hosted the 1923 Spanish GP. The circuit was used occasionally in the 1930s and, briefly, in the 1950s. It is still largely intact, if overgrown, and privately owned. In theory it's out of bounds, but it is possible to get close… Back in the metropolis, €8 (£7) secures admission to the Retro Auto Moto Museo (www.ramm.com.es), three floors of heritage cars and motorcycles at Carrer de Sant Pere Mes Alt 41 in the old town.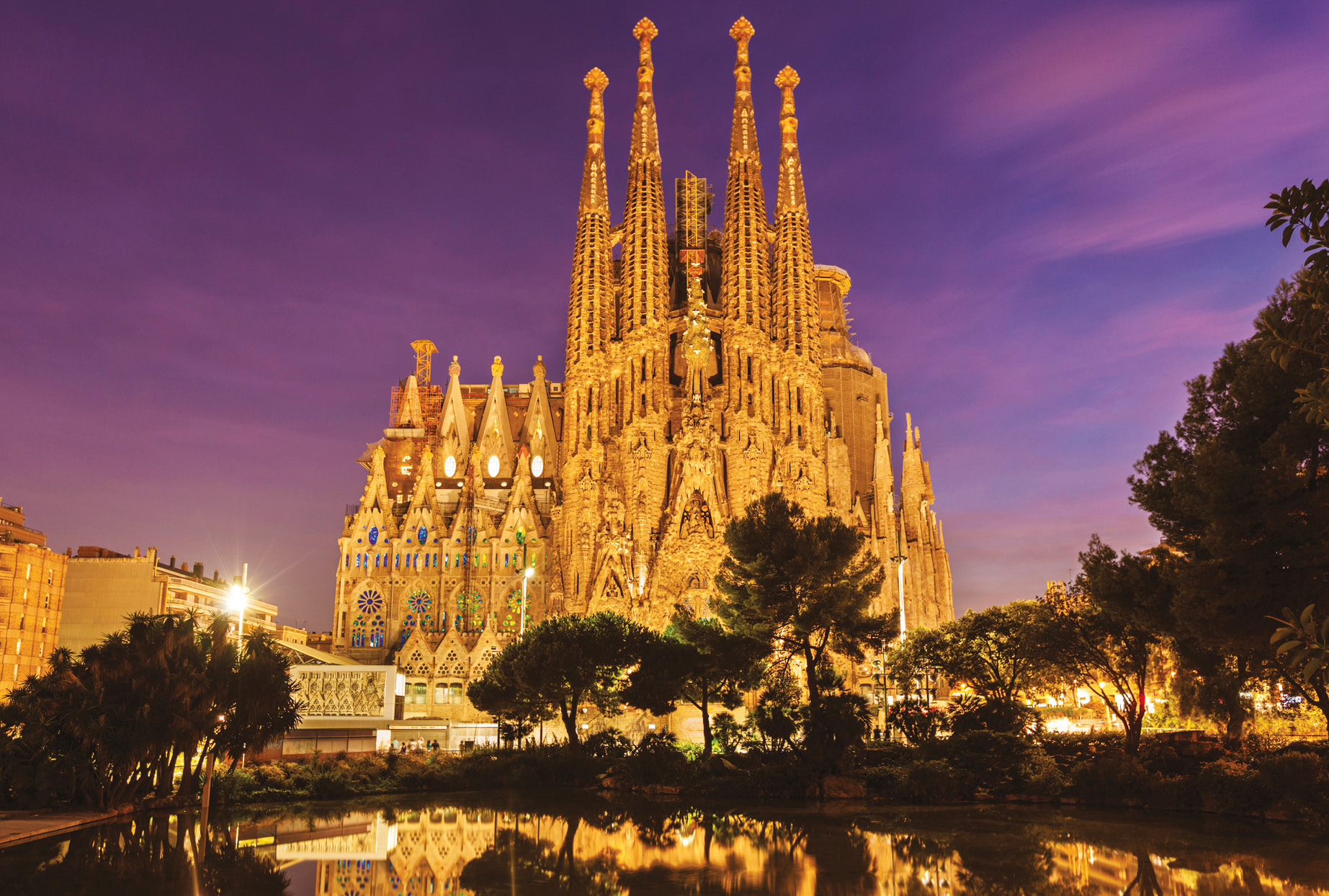 General travel advice
Budget airlines fly direct from the UK to Barcelona's principal airport (EasyJet, recommended) and also nearby Girona (Ryanair, although you might prefer to walk the whole way), while there are also numerous options with mainstream carriers.
The city centre has obvious attractions – and a rich choice of hotels – though price hikes are inevitable at F1 o'clock. You'll find cheaper, closer lodgings in Granollers and Mataró, but that involves evening cab fares to the city if you want to get the most from your trip.
Las Ramblas is Barcelona's populist heartbeat, but surrounding eateries are invariably packed; El Trabuc (www.eltrabuc.com) in Granollers is five minutes by car from the circuit and has a reputation for fine food (at an average cost of about £40 per head), but isn't terribly suitable for vegetarians.