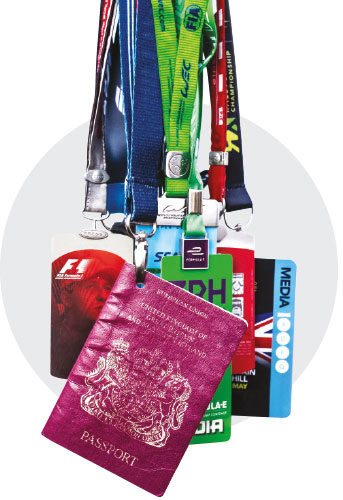 Its headline events have been and gone for 2019, but the Rolex 24 and Daytona 500 will be back next year – twin spears that symbolise the dawn of each fresh American racing campaign (although NASCAR, of course, seldom ever sleeps).
This is the 60th anniversary of the Daytona International Speedway, which serves as a splendid hub for a road trip.
Within just a few miles of the DIS you'll find Daytona Beach, home of the part-sand, part-asphalt racetrack (as featured in Motor Sport, March 2019) that preceded the modern-day oval. Its approximate location is pinpointed by the North Turn bar and grille, a treasure trove of bygone memorabilia (as well as a pleasant spot to take lunch, racingsnorthturn.com).
And the adjacent strip of sand, of course, holds a place not only in stock car history but also in the domain of speed records. It was on Daytona Beach in March 1927 that Henry Segrave became the first man to beat the 200mph barrier, being recorded at 203.79 in his 1000hp Sunbeam. It is possible today to trail such pioneers, but there is a 10mph limit – strictly enforced, as Motor Sport discovered a few years ago when clocked at 17mph…
For more memorabilia, try the Cruisin' Café, on South Atlantic Avenue (cruisincafe.com). It's packed with souvenirs and the seating booths are fashioned from the rear ends of racing cars. Every table is dedicated to a Daytona 500 winner… and anyone who manages to finish one of its signature burgers gets their name on the Cruisin' Cup.
Events
Having the Daytona 500 as opening round of the NASCAR season is a bit like starting the NFL season with the Super Bowl – but such are local traditions. Grandstand seats typically start at about $100 (£75) (daytonainternationalspeedway.com).
The Rolex 24, opening round of the IMSA SportsCar Championship, draws a decent crowd, though TV images betray the truth; cleverly decorated grandstand seats give the impression that the arena is packed, even when there is hardly a soul in the stands.
There is still an opportunity to catch NASCAR at Daytona this season – the Coke Zero 400 on July 6 – and other events include the Daytona 200 motorcycle race (March 16) and November's sumptuous Classic 24, which brings together everything from Lola T70s to sports-prototypes from the current millennium (classic24hour.com).
Other distractions
Options within easy reach include Volusia Speedway Park, a half-mile dirt oval in Barberville (vspracing.com), and Bubba Raceway Park, a slightly shorter clay oval in Ocala (bubbaracewaypark.com). The Don Garlits Museum of Drag Racing (garlits.com) honours one of America's all-time greats. And for live drag racing action, check out Orlando Speed World Dragway (raceosw.com). Daytona is also used by NASCAR legend Richard Petty's Driving Experience (drivepetty.com). High-speed passenger rides cost from $139 (£106), or you can take a stint at the wheel from $449 (£342).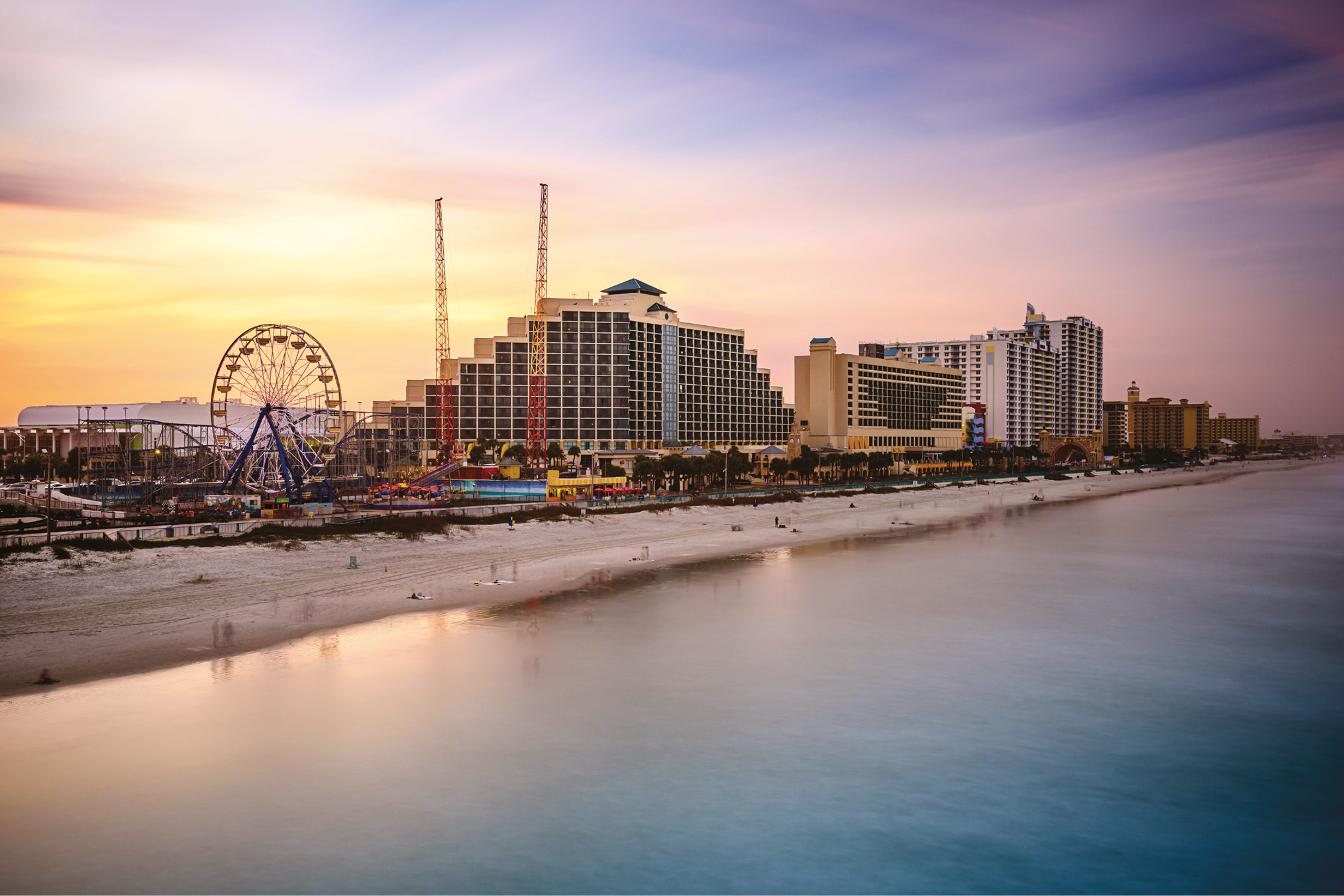 General travel advice
Orlando airport is about 70 miles from DIS – and well served by flights from UK airports. With Florida's speed limits being similar to those in Europe (except on Daytona Beach), it's an hour's drive. Driving up from Miami is feasible, but you'll be on the road for about four…
If you choose not to hire an RV, there are boundless hotels within easy reach of the circuit. Those within earshot tend to sell out most quickly – but it takes only 10 minutes to drive to the shoreline, where you'll find everything from plush to practical – the Maldives and Blackpool rolled into one.