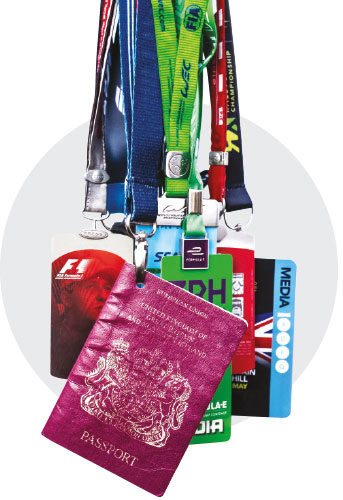 We've picked an eclectic and exciting mix of motor sport events for 2019 from sports car racing epics to the finest concours competitions on the planet. Whether you're looking to travel across Britain for close racing or to venture across the Atlantic for the dirtiest stock car showdown in the States, this calendar should have something for you.
MARCH 13-16
Sebring 12 Hours/1000 Miles
This old World War Two airbase with a long and famous motor sport history hosts four days of incredible racing with the 1000 Miles of Sebring, part of the World Endurance Championship 'superseason'. Watch the drivers take on the 3.74-mile track that comprises two long straights and ends on the long bumpy right-hander – one of the most unique and difficult corners in motor sport. The meeting features rounds for the Michelin Pilot Challenge for GT4 and TCR-spec cars and the LMP3 IMSA Prototype Challenge. It's brilliant value, and while Toyota remains the marque to beat, the DPi division features intense competition between its various teams. And there are eight manufacturers vying for supremacy between Lexus, Acura, Mercedes, Audi, Lamborghini and others in the GTD/GT3 entry list. Watch it online if you can – but so much better if you can make it in person.
APRIL 20-22
British GT and British F3 Championships
Oulton Park is the finest circuit in the UK for spectators, with sweeping views over the nearby hills and few areas that are blocked off to the public. You could feasibly watch the action of the British GT Championship from nearly every corner on the circuit over the weekend, and the Easter weekend is the perfect time to do so. British GT is the highest echelon of domestic sports car racing, featuring GT3 and GT4 supercars from the likes of Aston Martin, Mercedes and Lamborghini while BRDC British F3 is where you could witness the next big prospect, where the likes of Billy Monger, Jamie Chadwick and McLaren's new F1 recruit Lando Norris have battled.
MAY 3-5
Donington Historic Festival
Donington's esses and chicanery make for one of the best historic racing festivals in the UK, with everything from pre-war sports cars to front-engined grand prix racing machines taking to the circuit. If you attend the whole weekend, you'll be spoilt by a packed schedule every day as Donington puts cars on track whenever there's a free moment. A brand-new series for 2-litre cars from 1961-71 – the Sportscar 2000 – adds to the entertainment, and we're equally excited for the Nuvolari and Ascari Trophy Races for pre-61 grand prix cars that pay homage to the best racers of the time. A haven for touring car fans, Donington also hosts pre-1991 historic touring cars – there are few events that offer more variety.
JUNE 1-2
American SpeedFest
Brands Hatch plays host to the British round of the NASCAR Euro Series where Jacques Villeneuve is expected to race in his debut NWES season. SpeedFest is always a fantastic weekend, featuring everything Americana on and off the track. The NASCAR Euro Series will be supported by Legends, F500, Bernie's V8s, Super Silhouettes, pickup truck racing and even demonstrations from Cup Series-spec stock cars. Off track, expect hot dog eating competitions, stunt shows and more than 1000 classic and vintage American cars on display.
JUNE 22-23
Heveningham Hall Concours
This is a concours event without the stiff upper lip, and although it takes place on the wonderful grounds of 18th Century Heveningham Hall – a Georgian mansion in Suffolk – it's family friendly and accessible to all. Expect Formula 1 machines, endurance legends and the latest supercars with entertainment supplied by the neighbouring country fair. Aerobatics and other attractions for all ages meld with the concours for a brilliant weekend to welcome in the British summer. And proceeds and profits from the concours go into a charitable trust, funding local healthcare, schools and even a scholarship at the Royal College of Art for students of intelligent mobility.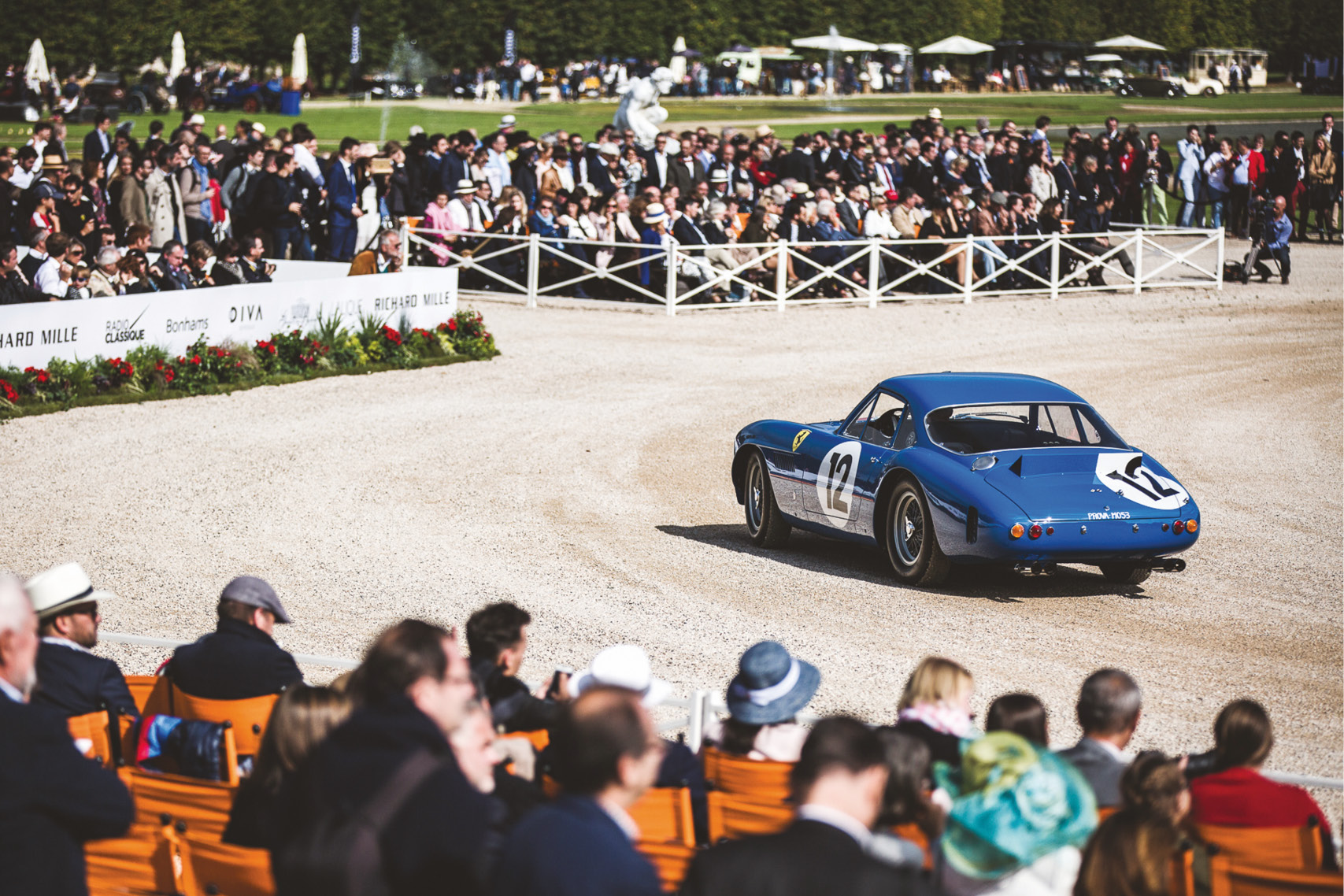 JUNE 30
Chantilly Arts & Elegance
Alternating with the Le Mans Classic, this incredible event takes place in the French countryside within the Le Nôtre gardens
of Château Chantilly, just north of Paris. The event has 15 concours classes, with the Best in Class award carefully considered by a team of judges. The winner of each class then goes through to the final judging stage for the overall Concours d'Elegance award. Those entered into the concours will also take part in one of the most spectacular rallies in the world, with supercars and classic cars rolling through French forests and past historic monuments. There is a dress code, but then as this is taking place at one of the most incredible chateaux in France, style takes precedence over all.
JULY 4-7
Goodwood Festival of Speed
This is a motor racing party like no other, celebrating the past, present and future of our sport. Yes, esports and electric motor sport will play a big role in this year's festival while the usual incredible mix of historic racing and pre-war machines will tear up the hill. Nick Heidfeld's record of 41.6sec, set in the McLaren MP4/13 Formula 1 car in 1999, will be up for grabs, and the three fastest cars up the hill will be displayed outside Goodwood House for fans to see up close. As usual, the FoS will pay tribute to the greats of motor sport and this year's theme: 'Speed Kings – Motorsport's Record Breakers' will evoke memories of racing pioneers and inspire the hundred-thousand-strong crowd which attends.
JULY 28-29
Silverstone Classic
The Silverstone Classic makes historic motor sport accessible to everyone, with the widest range of historic racing in the UK with parades, celebrations, and off-track action providing even more entertainment for children and adults. This year's event celebrates the Mini on the Friday with a parade for the marque's diamond jubilee. Bentley's centenary will be celebrated with a race on Saturday evening dedicated to Britain's first Le Mans 24 Hours-winning manufacturer. More than 30 Bentleys are expected in the Centenary Trophy, joined by other pre-war cars including Alfas, Astons, MGs and more. Silverstone Classic is proof that historic racing is thriving.
AUGUST 2
Eldora Dirt Derby
This event has become a favourite of stock car fans as it takes all the fanfare from NASCAR's flagship events and puts it on a short dirt track – where the best racing often takes place – in Ohio, NASCAR's only race on dirt. The circuit is owned by three-time NASCAR Cup Series champion Tony Stewart, who resurrected the historic oval and hosted his first Truck Series race in 2013. Now the Dirt Derby attracts drivers from the top-tier NASCAR Cup Series, with furious competition for one of the greatest prizes in American racing – but one of the lesser known contests outside of the NASCAR fraternity. The racing's
always sideways, close and captivating.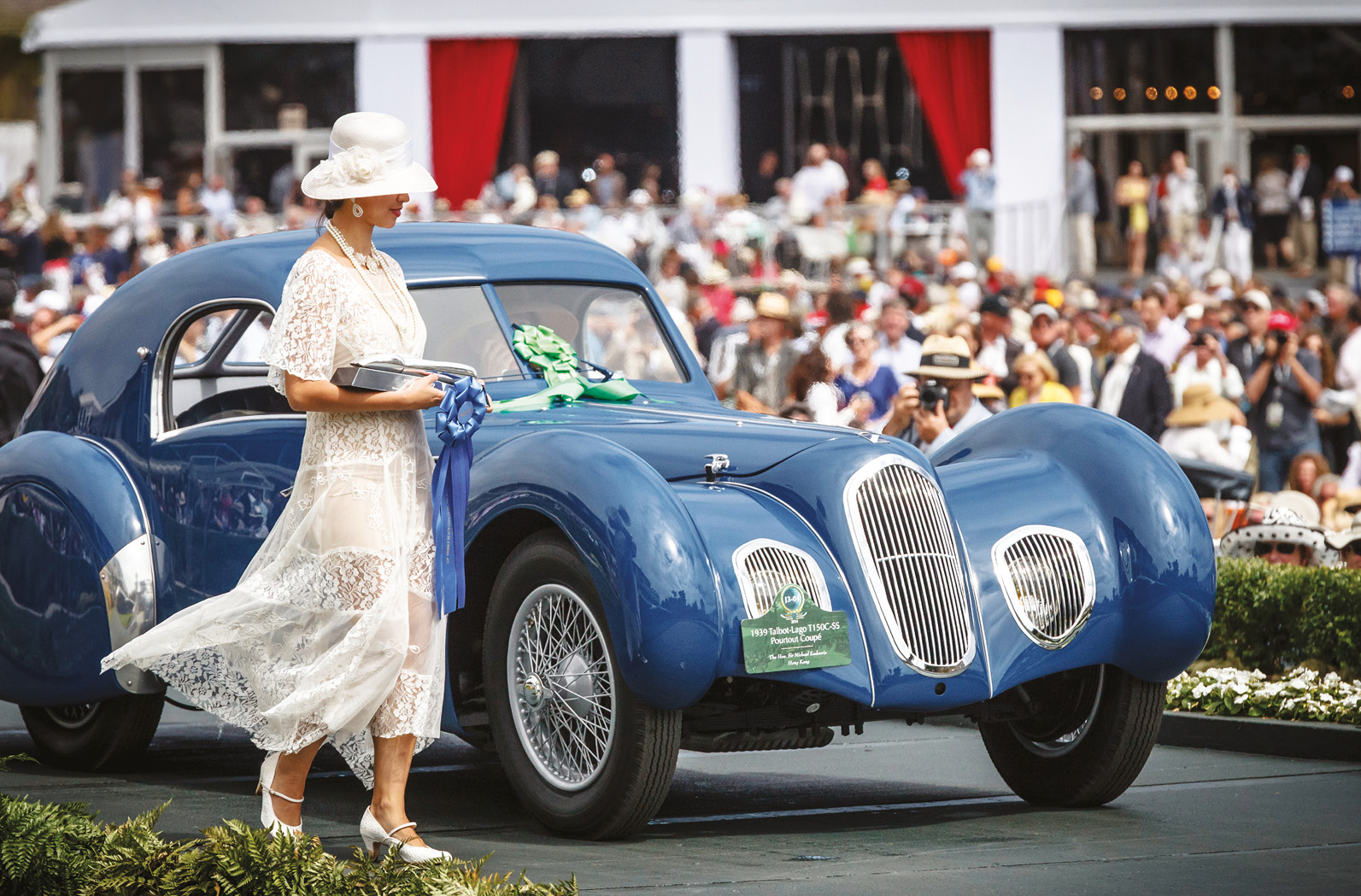 AUGUST 13-15
Pebble Beach Concours d'Elegance
This is America's celebration of racing royalty where the most beautiful cars in the world converge on the Pebble Beach Golf Links, with the Pacific Ocean serving as the incredible background. Every car owner wants a concours accolade on their CV, but this one is the ultimate. Cars are judged on their style, technical merit and provenance, with historic accuracy rewarded above all. Bentley's 100 years will be celebrated as will the exquisite coachwork of Zagato. Separate concours classes have been created for the Bugatti Type 59 and Touring as well as Historic Hot Rods that brought racing to the streets of America as the Second World War ended. Furthermore, concept cars will be unveiled by major manufacturers. Last year, the Ford GT Heritage Edition, Bentley Mulsanne WO Edition and Hennessey Venom F5 were just a handful of incredible automobiles shown off to Pebble Beach spectators.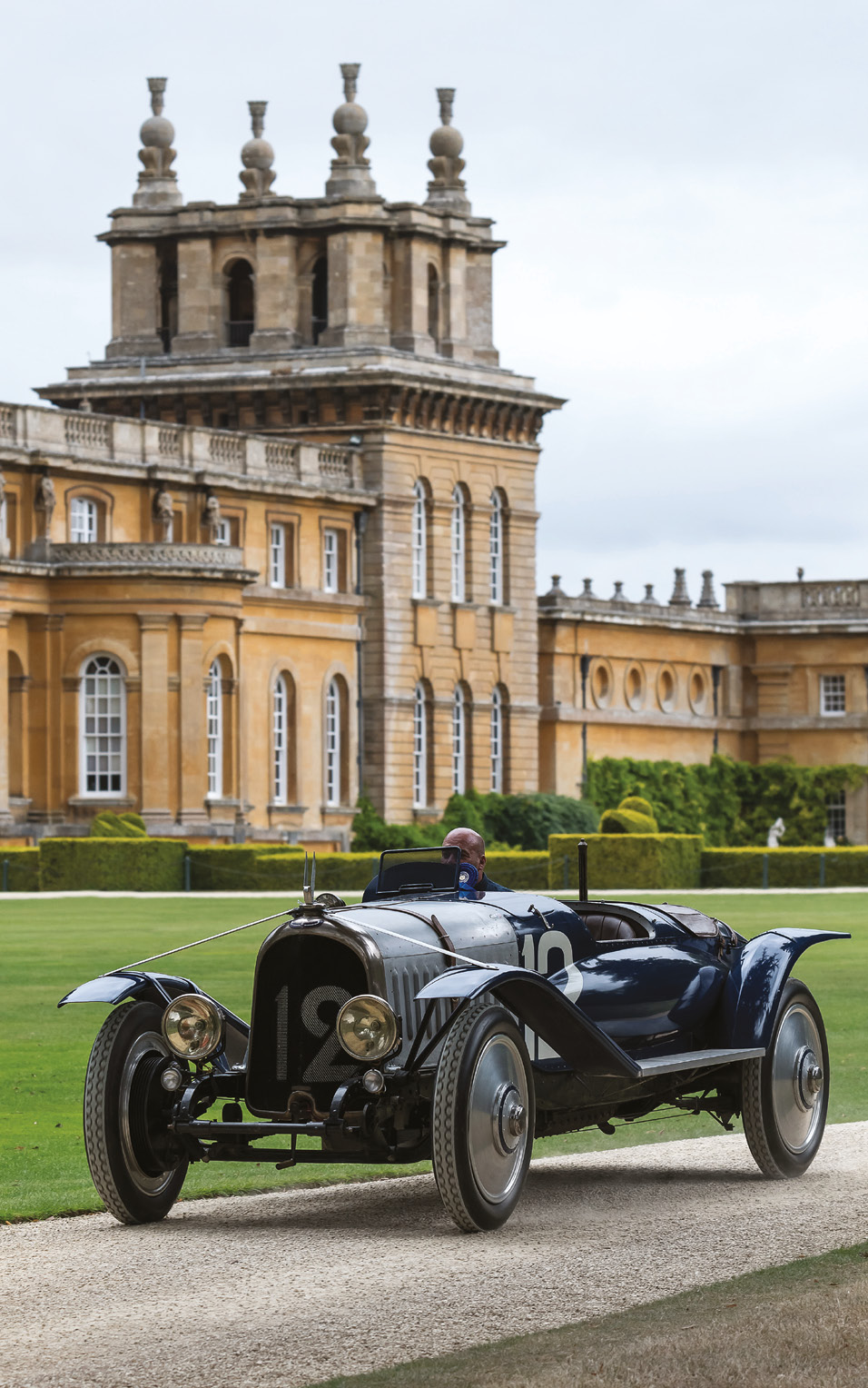 SEPTEMBER 5-8
Salon Privé
Blenheim Palace shows that the UK can compete with the likes of Chantilly and Pebble Beach when it comes to style and elegance. This event welcomes manufacturers from all over the world, so expect Lamborghinis mixing with Lagondas and the like on the well-groomed grounds. Blenheim Palace is a World Heritage Site and, while the hypercars, supercars and priceless classic cars may catch your eye, it's the incredible backdrop of this unique palace that draws people in. The Concours d'Elegance will be judged by a panel of experts. It turns out that prestigious historic car events are right on our doorstep, with Salon Privé offering one of the most exclusive and elegant events in the UK.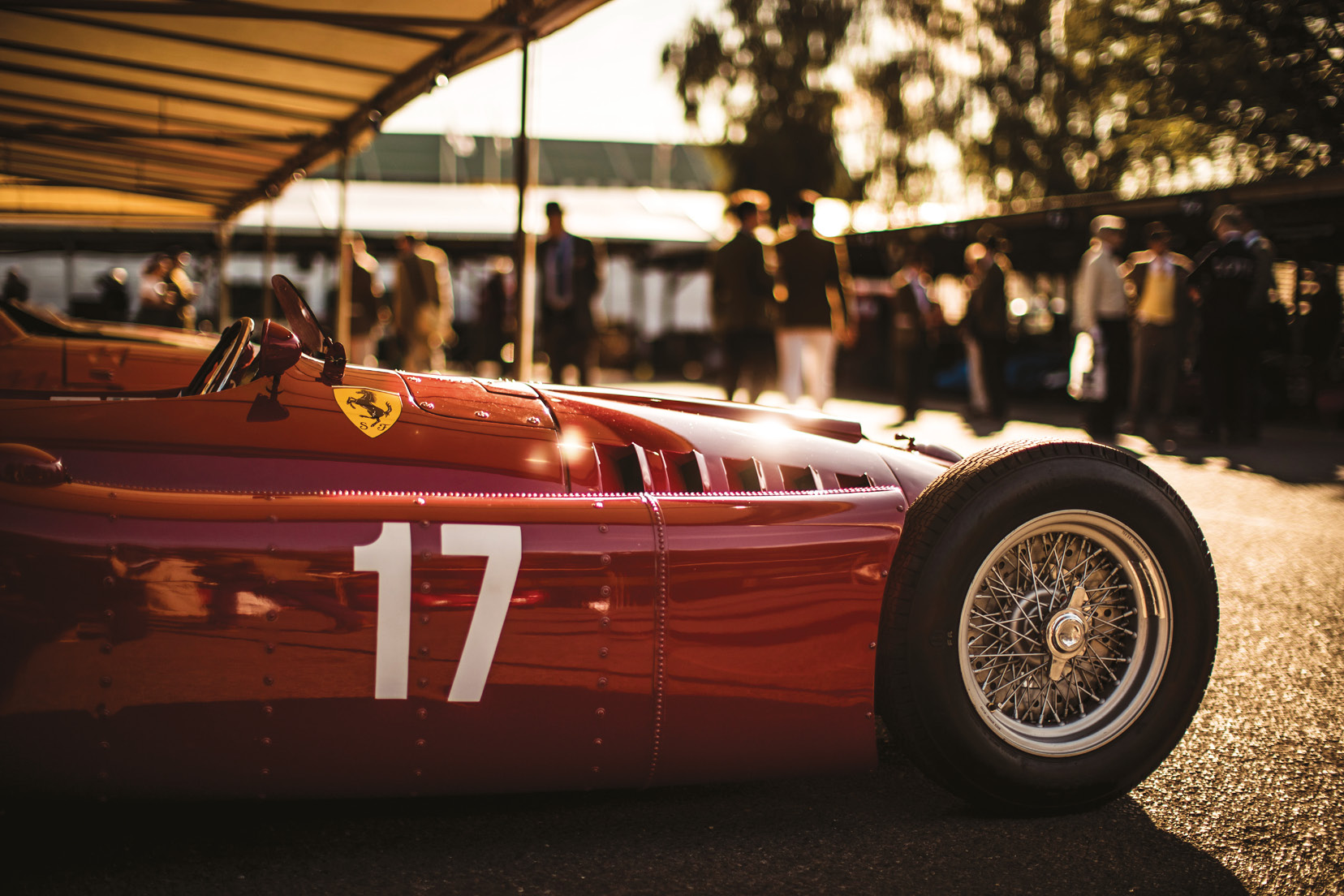 SEPTEMBER 13-15
Goodwood Revival
Perhaps you're not enthralled by the hybrid-engined, efficient and clean version of motor sport that we're being offered now – that's where the Goodwood Revival comes in. This three-day festival harks back to the heyday of British motor racing, with everybody donning period dress to witness the finest historic racing in the world. Friday has the one-hour Kinrara Trophy, with some of the most expensive vehicles taking to the track in anger as the sun sets; Saturday welcomes motorcycles in the Barry Sheene Memorial Trophy bike race and Spitfires in a spectacular air display, and Sunday has the Royal Automobile Club TT Celebration – always a captivating contest. While it may at times seem like a sedate gathering for gentlemen sporting the sharpest tweed, the racing is as fast and furious as it gets.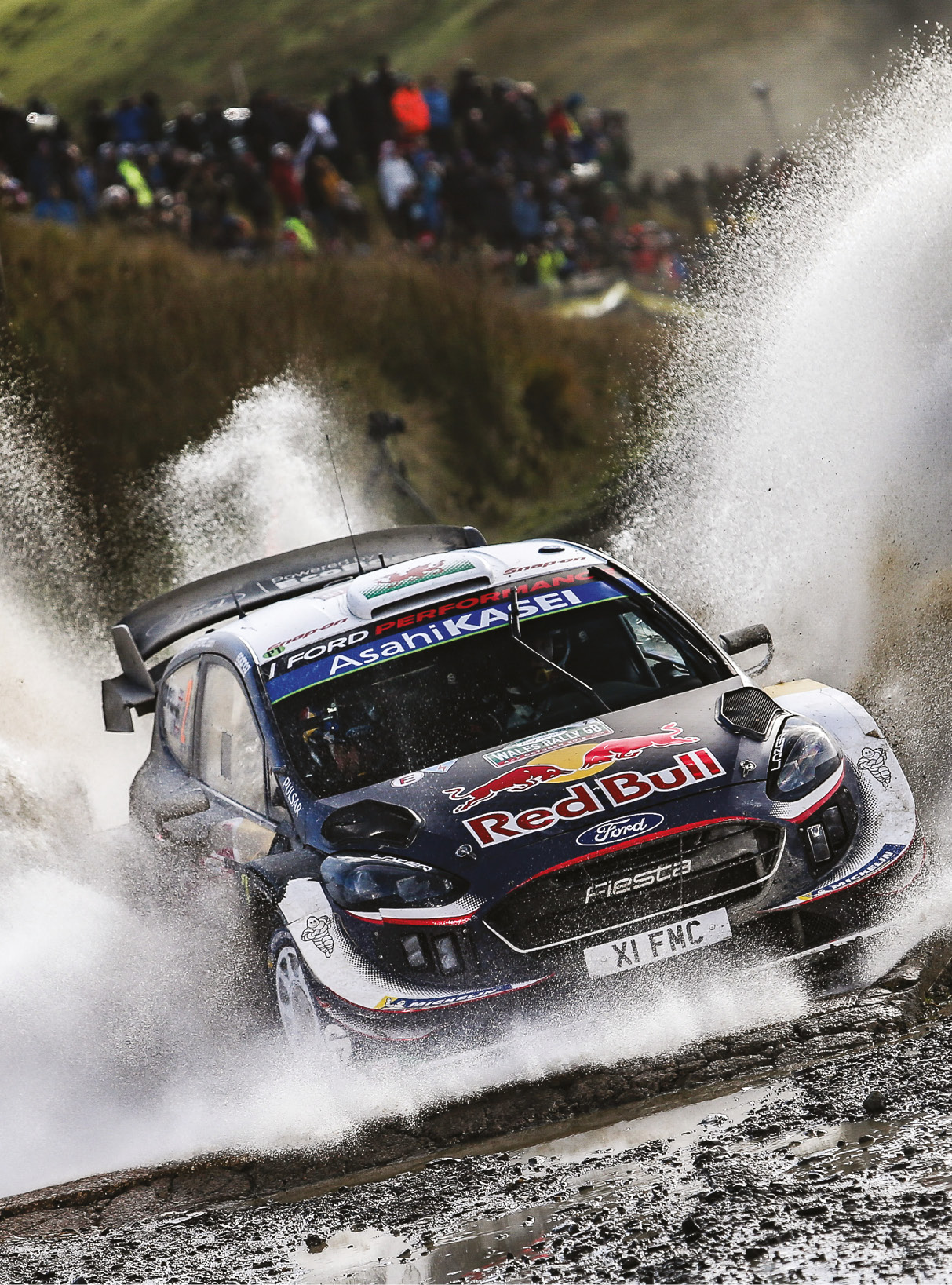 OCTOBER 3-6
Wales Rally GB
There is no spectacle like a round of the World Rally Championship, and we're very fortunate to have our own in the British Isles. It's a surreal feeling hiking up one of the many hills of mid-Wales with the sound of WRC cars echoing through the valleys, exhausts spitting and gravel scattering off the beaten track. The 2019 WRC season has proved to be as competitive as ever, with Citroën, Ford, Hyundai and Toyota leaving nothing on the table. But Sébastien Ogier remains the man to beat having won five of the last six Rally GB events. Of course, the action isn't reserved for the top-tier of WRC machines as a steady stream of cars will tear through the stages of Wales from the Junior WRC and WRC2 classes. The action is relentless in any WRC round, but the challenges of Wales Rally GB make this round unmissable.
OCTOBER 8-13
Estoril classics week
Set on the Portuguese coast where the James Bond novels were penned by Ian Fleming, Estoril Classics Week combines concours with a range of historic racing events around the Cascais region. It's a place brimming with motor sport history, where Ayrton Senna would spend time after grands prix and, of course, where he took his first Formula 1 World Championship victory. Historic F1 cars take to the track for the event as do touring cars and historic grand tourers, while the surrounding hills are alive with the roar of rally cars such as Lancias and Alfa Romeos. Estoril in October is the ideal destination for those chasing some sun, motor sport and a beach break.
OCTOBER 25-27
Australian MotoGP
Phillip Island is famous for its penguins down under but further abroad it's known as one of the most incredible motor sport venues in the world. Close to Melbourne on the south coast of Australia, Phillip Island boasts amazing scenery and has hosted every Australian MotoGP round since 1997; it's no wonder that Australia has produced such motorcycle racing legends as Wayne Gardner, Casey Stoner and Mick Doohan when they have such brilliant home turf to practice on. Admire the stunning seaside scenery and stay for the greatest two-wheel competition where the likes of Marc Márquez and Valentino Rossi will do battle for supremacy this season.
NOVEMBER 8-10
NEC Classic Motor Show
This is the biggest classic car show in the UK, taking place in the sprawling halls of the NEC. More than 3000 classic and vintage cars will be present, with dealers and car clubs celebrating more than 100 years of motor sport and car culture. Last year's event was the world's biggest gathering of classic vehicle clubs – more than 300 – so you'll feel at home whether you're passionate about Alfa Romeos or Zündapps. There's also a huge autojumble for those restoring their pride and joy, and it's ideal for a spot of window shopping too. And Silverstone Auctions will be offering high-profile classic cars at its sale in the NEC. Book soon – 71,000 people turned up at last year's show.