McLaren, it seems, is starting to spread its wings. Yes, it remains committed to building cars around the carbon-fibre tubs that have provided the structures for all McLaren road cars of the last 25 years and, no, it's still not going to go the way of all rivals by building an SUV. But, between these quite generously distanced goalposts, it seems more room for manoeuvre is now starting to appear.
At the launch of this new 720S Spider I sat down with McLaren CEO Mike Flewitt for a chat, in which he confirmed little but suggested much. McLaren's commitment to hybrid powertrains is well known, but he was good enough to admit he'd not even be looking at them were it not for the fact that, without them, there would soon be entire regions of the world in which it would be no longer possible to sell his cars.
But he went on to say that while McLaren's first hybrids would retain rear-wheel drive, one with an electrically driven front axle – providing huge benefits in both traction and energy recovery potential – was very much on the cards. Sooner than that a new grand touring McLaren will exist as a stand-alone product rather than a clear derivative of a pre-existing model.
"It's pulverisingly powerful, often too much for its huge rear tyres to transmit to the ground"
He is also looking at what more can be done with the central driving position, which will be reintroduced when the 250mph Speedtail goes into production a year from now. I don't think we'll see a centre-steer mainstream McLaren, but if whatever ultra-high performance road and track machine replaces the Senna were to have its steering wheel in the middle, I would not be in the least surprised.
More immediately, however, there are conventional models to launch, including an LT version of this 720S. It's clear it will have at least 750bhp, though the engineers are struggling to meet the 100kg weight drop of previous LTs (largely because at under 1300kg dry, the 720S is already so damn light). He has not yet decided whether to limit its production but, if he does, it will likely be to about 750 units for each of the coupé and Spider models.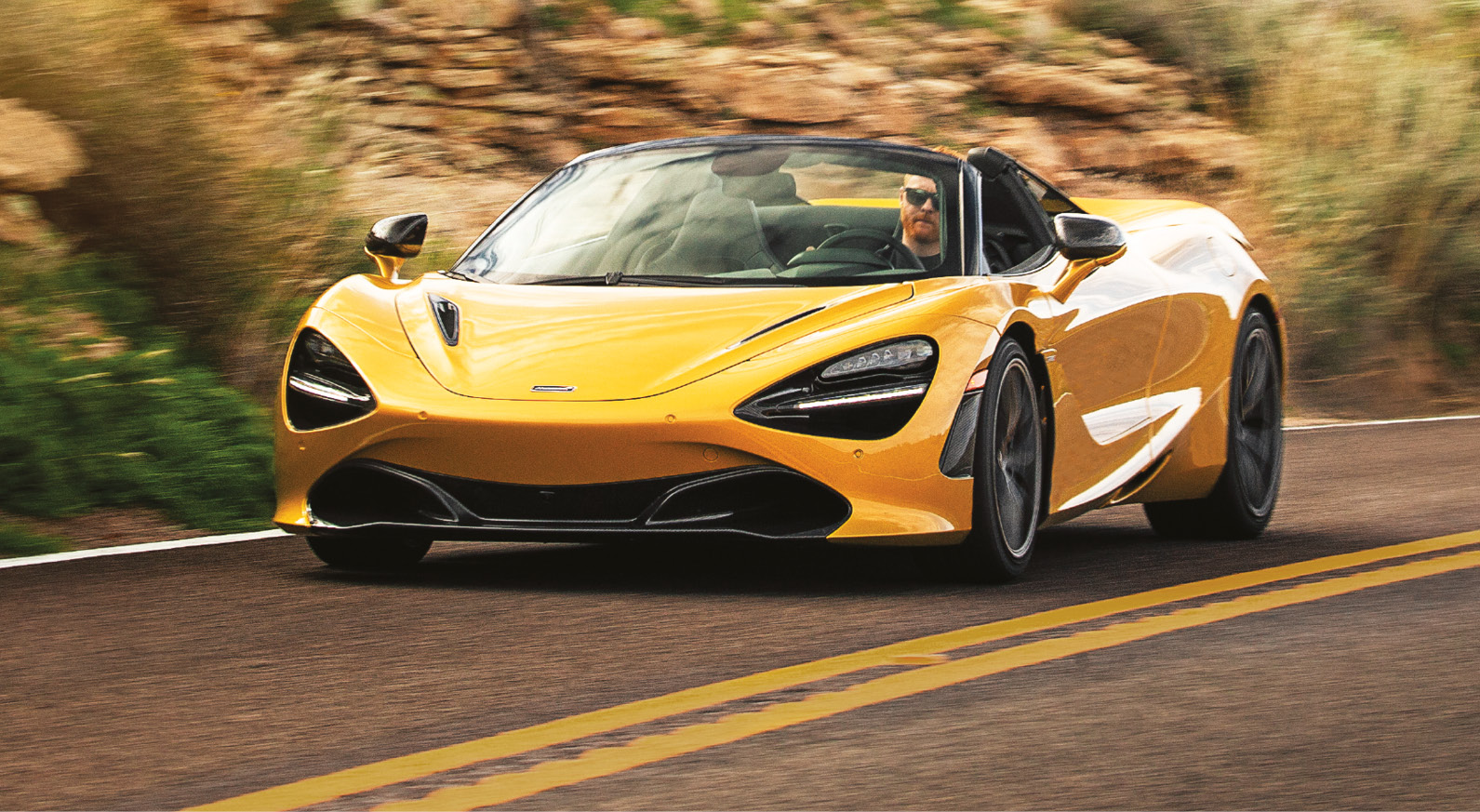 Ah yes, the Spider. There's so much to say about convertible versions of pre-existing coupés, rarely any of it pretty. We all know what happens: the lid comes off the shoebox and, no matter how much additional weight you then add bracing the underside and shoring up the A-pillars, you never get all of the strength back, or anything near it. The result is not just slower and heavier, but far less satisfactory to drive.
Except that doesn't happen to McLarens. This car's chief engineer Ian Dignan told me that the carbon tub was so stiff that with the way the Spider's roll-over protection has been engineered there have been no structural losses at all. So there is no additional bracing needed… It is, in other words, identical in rigidity to a 720S coupé. Which is why it's gained just 49kg, which is almost all in the roof, the tonneau under which it will stow itself in 11sec flat and the eight electric motors required to power it.
The consequences for performance of this extra weight are not severe: indeed, if you can tell the difference between a car that takes 7.9sec to 124mph instead of 7.8sec, it should probably be you doing this job rather than me. If it's of interest, that 7.9sec is exactly the same time I recorded in a Jaguar XJ220 back in 1992, but to reach a comparatively trifling 100mph. Then it was by a distance the fastest car in the world.
Today the 720S Spider is a mid-range McLaren, albeit costing £237,000 (before options). It is pulverisingly powerful, its potential often at significant variance to the ability of its enormous rear Pirellis to transmit it to the ground. If it could deploy everything it had all the time, you'd need extra padding in the headrests to cushion your brain as your head is slammed back.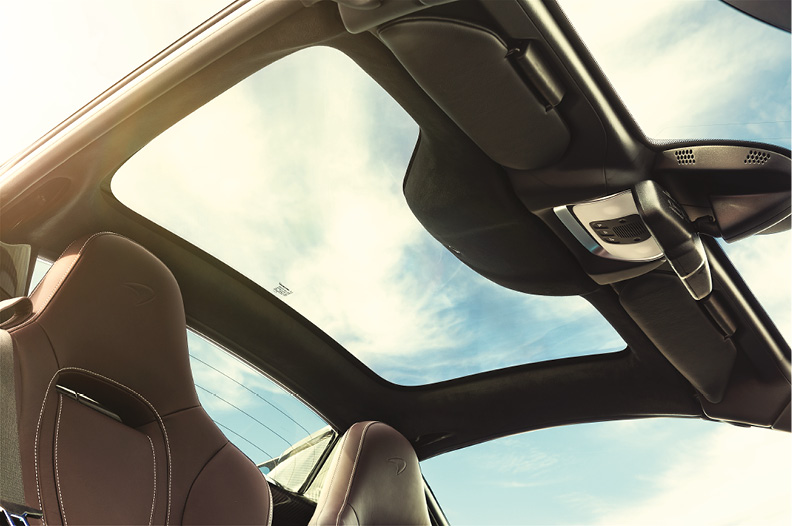 The roof works really well, not least because it is so rapid and works at decent speeds. In town you can raise or lower it without moderating your driving. Even on the motorway all you have to do is leave at a junction and by the time you've reached the top of the slip road the roof is up (or down) and you can slip back on. Yet I'd still have the coupé – and it has nothing to do with the weight. I quite like the additional aural interest provided when the roof is down, but to my eyes the closed car is better looking and to my ears the Spider generates greater road noise. Were this a trackday car, or something bought primarily for posing, it would matter less, but the truth is the 720S coupé is not just the lightest, quickest and most powerful machine you can buy this side of a hypercar, it is also the most broadly defined. It rides beautifully, offers amazing long-distance comfort, an airy, high-visibility cabin and commendably low levels of cabin noise. It is a formidable combination.
But perhaps this says as much about me as the McLaren. The convertibles I think work best are those that do their best work at relatively low speeds, where the buffeting and noise of the wind is not really an issue: to me a Mazda MX-5 has the perfect level of performance to make sense as a convertible. Then again, although I believe more people buy Lamborghinis or Ferraris as cars in which to be seen, there's no doubt that if you really want people to stare not just at your car, but the person driving it, the 720S Spider has an appeal the coupé cannot approach.
---
McLaren 720S Spider
Price £237,000
Engine 4.0 litres, 8 cylinders, turbocharged
Power [email protected]
Weight 1468kg
Power to weight 483bhp per tonne
Transmission Seven-speed double clutch, rear-wheel drive
0-60mph 2.9sec
Top speed 212mph
Economy 23.2mpg
CO2 276g/km
Verdict Brilliant, but buy the coupé