Letters
In light of Doug Nye's recent insightful piece on Historic motor sport and the letters from Duncan Wiltshire and Mark Taylor it seems to me we are approaching a watershed. Duncan's focus on organisers' responsibilities has merit but in my experience more must be done to claw back some of the excesses in performance and driver standards. Event organisers and promoters are simply not the parties to police what has become a significantly profitable form of entertainment, complicated by the speed differential inherent in grids where skill levels are wide. When I began racing some 30 years ago I recall Nick Mason making the point that historic racing should be entirely about the cars, not whether a professional BTCC driver can produce faster lap times than in period. Most experienced historic club racers can pedal their cars extremely well. But I'm simply not interested in a Goodwood, Monaco or Silverstone grid where I get to race against a former F1 legend or last year's F3 champion, not to mention the risks with someone inexperienced in 1960s cars.
While I agree with Messrs Wiltshire and Taylor that going back to 'flat cap' days gone by is unrealistic, some further regulation through the FIA and/or MSA surely makes sense to ensure that it's the cars that matter and that what transpires on the track is fair, consistent with history and doesn't crowd out those of us who have largely ensured the continuation of this 'amazing movement' and that we all, competitors, owners and collectors, fans and loyal spectators alike, have come to enjoy.
Peter Fenichel, Director, VCM Motorsport
---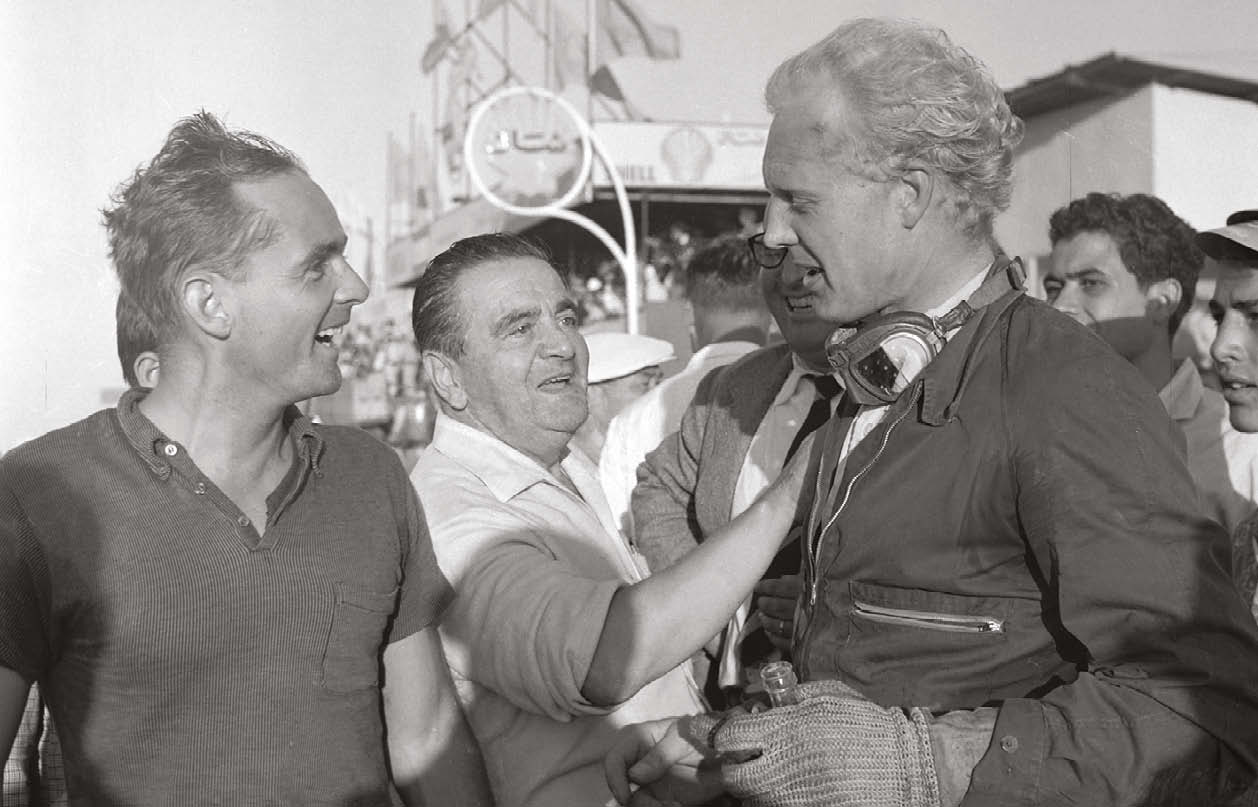 Your recent article on Mike Hawthorn brought back many memories. My old business partner Dudley Gahagan (ex-Dobson ERA R7B etc) knew him very well as his Farnham garage was nearby. Dudley occasionally was given a lift by Mike and was infuriated by his habit of driving very slowly when he had his mates on board who might have egged him on or criticised his driving.
A retired friend of mine was working on the outskirts of Farnham the day of Mike's crash and remembers the exhaust noise of his Jaguar and Rob Walker's Mercedes 300SL resonating very loudly in the workshop. Everyone rushed outside to see what was making that noise. It gradually receded into the distance and they all went back to work. Much later the dreadful news of Mike's death came through on the radio. As one of Farnham's most famous sons, Mike's loss was a great shock to all.
Andy Child, Aldershot
---
I got leave from National Service to go to the 1958 British Grand Prix at Silverstone and whilst in the paddock after practice we enjoyed a pint with Mike Hawthorn. The bar was a khaki marquee and parked alongside was our Ferrari driver's dark-green Jaguar XK120. Mike referred to all the drivers by their surnames, including 'mon ami mate' Collins, but the man on pole was called Stirling.
I shall never forget sitting behind the wheel of an Army Leyland Hippo in Germany when I heard the tragic news of Mike Hawthorn's accident. The end of the original 1958 Works Team!
Don Weller, Harpenden, Hertfordshire
---
Your January, 2019 issue implies the Interscope Kremer K4 was actually raced by Interscope in the 1982 IMSA season. I was a member of the 1982-83 Interscope IMSA crew and I can tell you that the Kremer K4 was never raced by Ted Field or Danny Ongais. The list of "challenges" we had to overcome just to get the car to make a complete lap was excessive. The K4 suffered from two problems: 1. Very poor design. 2. Even poorer fabrication and assembly! After a week of work on the car it was decided to put it back in the truck as it never turned a competitive lap and was unreliable. Instead we raced the Lola T600 GTP car and the Kremer K3 we had raced at Sebring.
John Fitzpatrick did successfully race his Kremer K4-01 but only after a complete redesign and rebuild by Glen Blakely. The K4- 02 as received by Interscope in 1982 was not a race-ready car. It was a very easy decision to go with the Lola.
Rex Schimmer, Fulton, California
---
Last month's magazine is more akin to the Motor Sport which I used to look forward to every month. I for one commend you on the changes. One could sense that the "blood" was again coursing through the veins of this issue.
Merrick Marshall, via email
---
I have read that you have been congratulated on the new look of Motor Sport from a number of people and I would like to redress the balance and say that I am not very impressed. Do not be surprised if you lose some customers as a result of the direction the magazine is going.
James Thacker
---
Remembering too well the dark days of the "red cover" I approached my letter box with some trepidation.
Well done. You have provided a good update, with one exception. The cartoon representations are to me out of place, but they did at least reveal that Chris Evans has taken over as editor!
Bruce Grant-Braham, Wimborne, Dorset
I'll take that as a compliment! Thank you to all readers who have written with their overwhelmingly positive thoughts on the new look. Ed
---
Contact us
Write to, Motor Sport, 18-20 Rosemont Road, London NW3 6NE or e-mail, [email protected]