Kougar sports car: Have a break, have a kit cat
Built on a Jaguar XJ6 4.2 donor, the curious-looking Kougar offers performance at a moderate price. Simon de Burton is impressed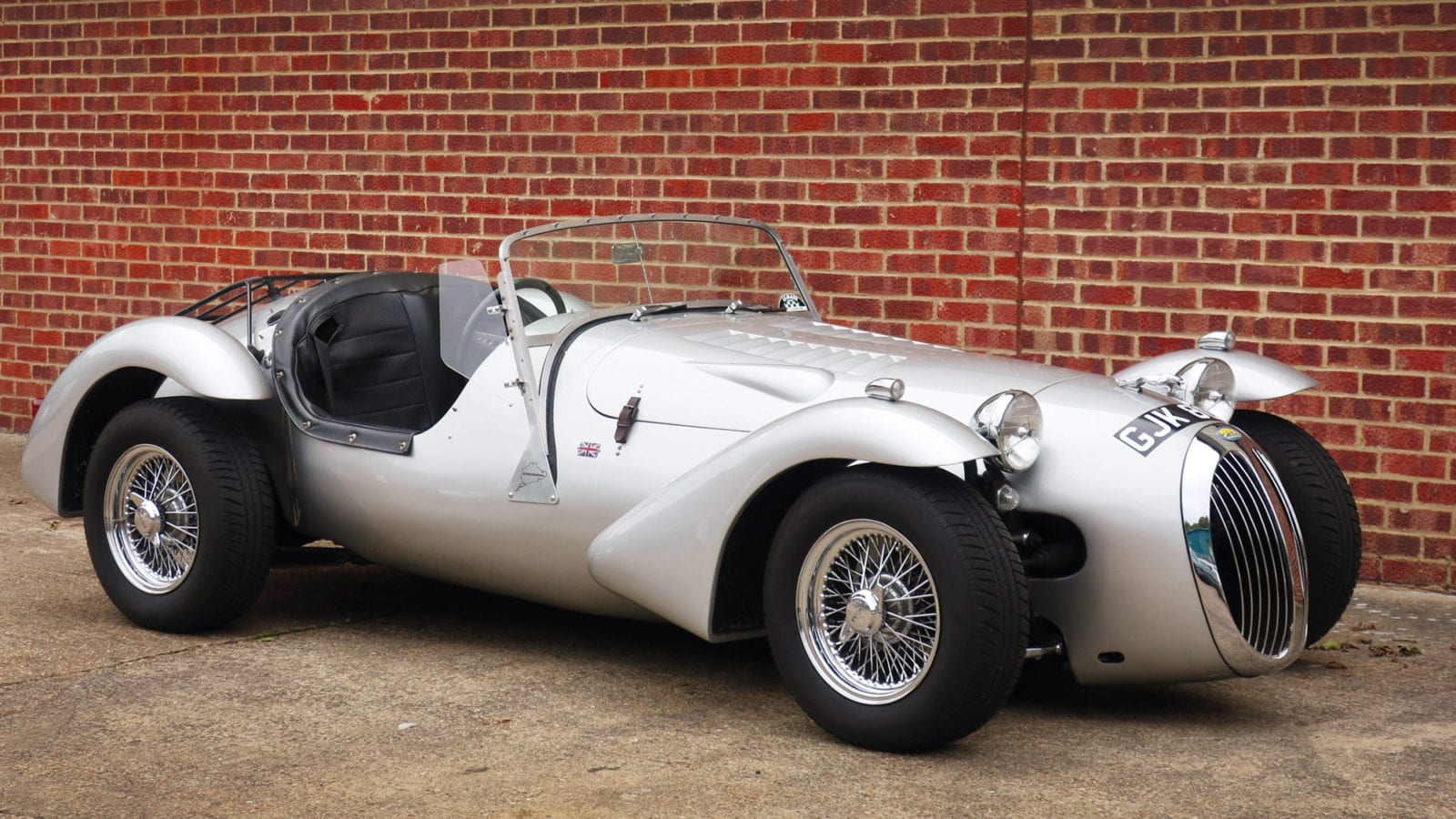 Never claiming to be a 'replica' of anything but acknowledged to have been influenced by the designs of unusual-looking cars such as the Healey Silverstone and the Frazer Nash TT Replica, the Kougar was a kit car designed and built by former racing driver and engineer Rick Stevens. He was inspired to develop a lightweight sportster based around Jaguar running gear during the mid 1970s after realising that his own S-type had a scrap value of less than £200. Indeed, those were the days when Jaguar saloons frequently ended up on banger racing circuits and 10-year-old E-types would change hands for only a few hundred quid.
So in 1976, Stevens stripped the 1600kg S-type, set aside its silky-smooth 3.8-litre engine, Dunlop disc brakes, high-geared steering and independent suspension, and attached it all to a simple tubular chassis of his own design. He then topped it off with a lightweight aluminium body to produce a  quick hot rod producing 220bhp and tipping the scales on the right side of 1000kg.
Subsequent cars had glassfibre coachwork, and the first production model – marketed through a company called Storcourt Wells – went to an American buyer in 1977, with five further examples being exported to Australia soon afterwards.
The original Kougar company was wound up in 1990, by which time 200 cars had been sold, an estimated 60 per cent being supplied as kits and the remainder factory built.
This 1981 example being offered by Anthony Godin was not among the latter, but the excellent fit and finish bears testament to the belief that it was professionally put together by Sussex-based Ashurstwood. Fitted with a 4.2-litre XJ6 engine running triple carburettors and driving through a manual gearbox (phew), it was owned for nine years by a respected Bentley restorer before passing into the hands of the current owner in 2013.
Currently showing a modest 38,500 miles on the clock, it's described as being in good cosmetic order and running and driving well.
Unusually, it also comes with a full soft top and side screens as well as a tonneau cover and removable roll bar and luggage rack.
There was a time when kit cars were largely regarded with disdain, but it's now widely accepted that many (although crucially not all..!) represent legitimate examples of automotive engineering that have the performance and refinement to match their sporting looks.
The Kougar is just such a car, and this example offers good value. Back in the halcyon days of 2012, Gooding & Company hammered down on one for £45,000.
---
1981 Kougar
On sale with Godin Sporting Cars & Motorcycles, Mereworth, Kent, ME18 5JG
Asking: £29,995
anthonygodin.co.uk