Are Aston Martin's Le Mans Plans back on?
It seems like a potential Aston Martin Le Mans programme comes around as regularly as the seasons these days but, almost exactly a year after the British brand shelved plans to take its Valkyrie to La Sarthe, it could well be back on the cards again.
The Gaydon firm, which hasn't competed in the top class at Le Mans since 2010 – and even then it was in the sub-optimal petrol division against the turbo diesels (and yes, we're ignoring the mess that was the 2011 AMR-One…) – was due to be one of the first brands to commit to the ACO's new Hypercar rules, using its Valkyrie as a base. But those plans were shut down by Aston's previous owners last February as Aston geared up for its Formula 1 return instead.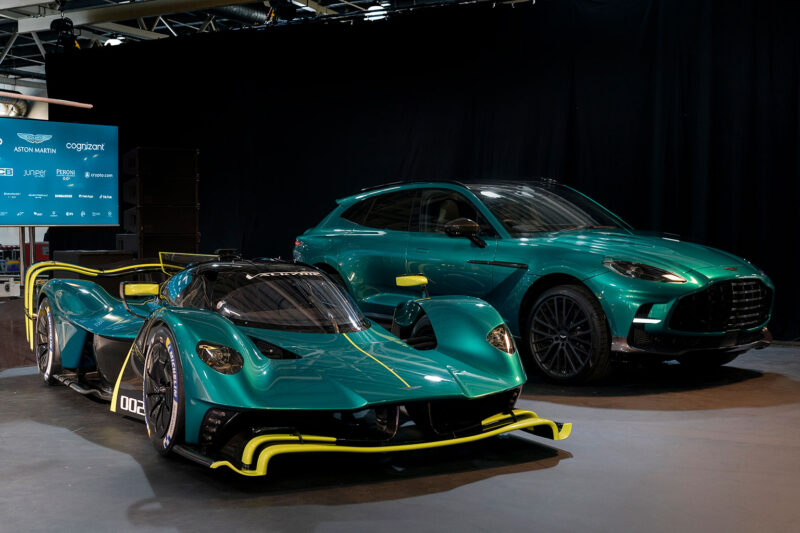 However, now under the control of Lawrence Stroll, it seems Le Mans is again a priority. During the launch of Aston's new F1 car, Stroll told us that the firm was again looking seriously at a Hypercar programme. Reporting for the Motor Sport website, Andrew Frankel wrote: "When asked about Le Mans, his reply was bigger and better than I could have possibly hoped, and had it not been off the record would have represented something of a scoop for me. I know that Aston Martin is looking very seriously at a return to the place where it has enjoyed more success than any other, including that solitary outright win in 1959.
"I'd bet on it being on the grid at next year's race with the Valkyrie that, let's not forget, was always designed with racing at Le Mans in mind."
---
Le Mans grid filling for 2023
What has been hailed as a new golden era for sports car racing is quickly living up to its reputation, with a wave of manufacturers either starting to hit the track with their new Le Mans challengers, or putting pen to paper to begin creating them.
First up, Porsche has run its new LMDh, conducting tests at Barcelona ahead of its return to the top class of Le Mans next year, to be managed by Penske. The yet to be named (or numbered) prototype ran for a two-day test with Felipe Nasr and Dane Cameron driving.
Also, Cadillac has become the latest brand to get in on the LMDh act, showing its first renders of a project for 2023 that will return the General Motors marque to Le Mans for the first time since 2002. Cadillac joins Acura, Audi, BMW and Porsche in creating LMDh cars; while ByKolles, Ferrari, Peugeot, Scuderia Cameron Glickenhaus and Toyota have all built Hypercars.