Sir Patrick Head: The Motor Sport Interview
The now-retired Williams engineer and team co-founder Sir Patrick Head recalls his first meeting with Frank, his thoughts about the new season and why he got it wrong about the end of the combustion engine in F1
Sir Patrick Head, knighted for services to motor sport in 2015, graduated with a degree in mechanical engineering from University College London in 1970 and soon after started work at Lola. Five years later, having taken time out to pursue his passion for boat building, he met Frank Williams and the rest, as they say, is motor racing history.
They formed Williams Grand Prix Engineering, Head in charge of engineering the cars while Williams chased the finances. After a year with a customer March in '77 Head produced his first Williams, the FW06, and Alan Jones was signed up as their driver with backing from airline Saudia. In '79 came the first of more than 100 F1 victories, Clay Regazzoni winning the British Grand Prix in Head's FW07. In 1980 the car was the class of the field: Alan Jones won the world championship, and Williams the constructors' title. The Williams team's tally stands at nine constructors' championships, seven drivers' titles, 114 grand prix victories and 313 podiums, making it one of the sport's most successful teams. Co-founder From his home in Sardinia, Head, now retired, tells us about the early days, and casts his eye over Formula 1 today.
Motor Sport: How did you first meet Frank Williams and what did you know about the man with whom you would go on to build such a successful partnership?
PH: "I was building my boat, an Endurance 40 schooner, in the Surrey Docks at the time. I'd worked for Lola, designed a Formula 2 car for Richard Scott, and worked part-time alongside Ron Tauranac on his Trojan project. I wasn't really interested in Formula 1. I had decided that motor racing was a mug's game and it was about time I started looking for something else. I was out of money, was running around in my old Renault 4 van which I'd bought for £40, and in my spare time I was building Super Vee engines for Ronnie Grant. One day Ronnie told me that Frank Williams had called and wanted to meet me – I think it was Guy Edwards who'd recommended me to Frank.
"If I ever had an argument with Frank, an hour later it was forgotten"
"Anyway, off I went to the Carlton Towers hotel off Sloane Street, dressed in my jeans and jersey which smelt strongly of resorcinol resin from the boat. I handed my van keys to the porter and walked in to find Frank sitting there in his Douglas Hayward suit. We talked for 15 minutes and in late September 1975 he took me on as his chief designer. What I didn't realise was that Frank was about to take over the Hesketh car and the deal included Harvey Postlethwaite, with Walter Wolf as the financier.
"I started work on a Monday and a week later I turned up to be told by Frank that Harvey was now the chief designer and either I departed with £500 or stayed on as number two. Since I was broke, and I wasn't really ready to be the chief designer of a Formula 1 team, I took the job. Until then my focus had been on building the schooner and doing some long-distance sailing around the world. That option, however, was no longer available as I'd run out of money."
Tell us about the early days of Walter Wolf Racing and the partnership with Frank, which would become a major turning point in your life.
PH: "When I turned up at the Station Road industrial estate in Reading there were about 20 employees, but there was no pay structure. They simply worked out that if they told Frank they were leaving he would somehow pay them a bit more to stay. Coming from a military background and having worked at Lola, I was more structured and disciplined. I didn't know Harvey from Adam. He was a nice guy, intellectually strong, but he mistakenly thought that the Hesketh, which became the Williams FW05, was going to blow everybody away and of course the results show that was absolutely not the case.
"It was a terrible year, often the car did not qualify, and I think we had 11 different drivers that year. From mid-season Harvey stayed at base and I ran the race team with Frank but I also worked on the Wolf WR1 design between the races. At the end of 1976 Walter Wolf brought in Peter Warr from Lotus, which rather left Frank out of a job. I was to run the Wolf test team and was at Kyalami with Jody Scheckter, two good mechanics and a tyre man, when Frank called me and said he had left. He was going to run a March one-car team with Patrick Neve as driver and asked me to join him.
"It was a big decision for me, but I liked Frank's energy and enthusiasm, so when I returned from South Africa, I resigned, which was not popular. We set up Williams Grand Prix Engineering. I was insistent on having 'engineering' in the name as I thought that good engineering design would be our differentiator.
"Frank stayed on the business side of things and left the engineering and manufacturing to me, which worked well because we didn't overlap on each other's patch. That's probably why we managed to work successfully together for the next 37 years or whatever it was. If I ever had an argument with Frank, it was a racing argument that lasted 10 minutes, and then an hour later it was all forgotten and we got on with the job."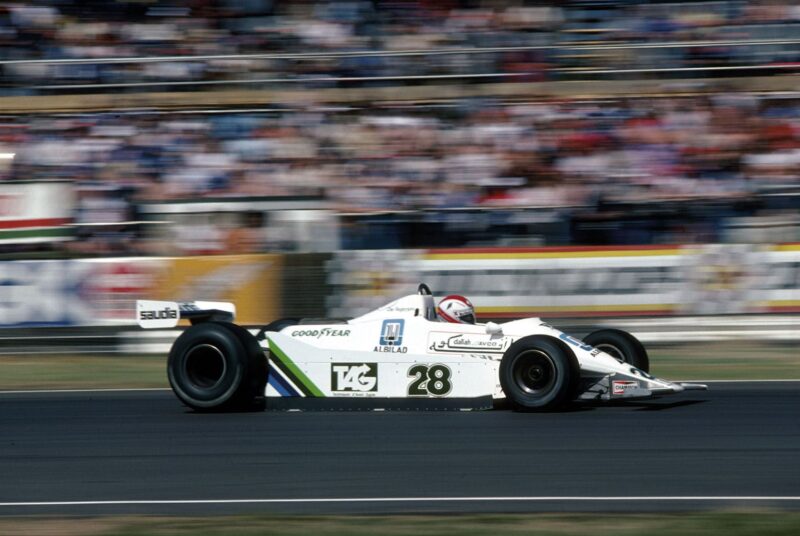 What about your working relationship with Frank Dernie, because it appeared that you took a step back and Dernie became chief designer. Is that right?
PH: "That is not correct. Frank Dernie had done some work for Harvey at Hesketh and visited Wolf a couple of times and we got on well. I was aware that we needed to broaden our engineering base but we did not establish job titles. Frank [Dernie] joined Williams in January 1979 when most of the FW07 was designed, based on a single week in the Imperial College wind tunnel in London in October 1978. Frank and I overlapped in 1979 while we were establishing ourselves as serious competitors. We acquired the Specialised Mouldings quarter-scale wind tunnel late in that year and it needed work to make it useful. Rolling-road moving ground had to be designed and made, and a precision load measuring balance had to be bought. Frank Dernie and Ross Brawn were very involved in this. Frank's work was mainly R&D-based but he was also very good at running the team at the track."
Williams' final successful partnership with an engine manufacturer was with BMW in the 2000s and when that came to an end the team gradually declined. Can you explain why that happened?
PH: "My personal modus operandi was to be involved in every aspect and really I failed to establish and oversee a sound structure to deal with everything required of a grand prix team. When we started Williams Grand Prix Engineering in early 1977 there was not the complex industry of high-quality suppliers that exists now so we had to establish almost every aspect required for manufacture, and overseeing that involved a lot of work. My personal arrangements required me to live in London and that resulted in my spending 15 to 20 hours a week on the train. So, it was my error not to create a sound management structure at Williams at that time.
"Frank Dernie had departed with Nelson Piquet in 1988 and in the early 2000s Sam Michael was with us. We came close to winning the championship in 2003 but we blew it in the final races and I think that's when BMW made the decision to go on their own. I have since mentioned to BMW that in the four years with a competitive engine we won ten races whereas in the four years that they ran their own team they won just a single race! I have no doubt that Williams-BMW could have been a very successful combination but some bad judgements were made at board level at BMW."
Where is Williams going now that it has been sold to Dorilton Capital? Did you approve of the decision to sell?
PH: "Claire Williams was in a difficult position. Frank Williams loved his team, loved competing in Formula 1, but by the time the BMW partnership broke up he was playing a small part. I think Claire tried to keep it all going for her father but commercial circumstances, with more manufacturer teams, and her lack of directly applicable knowledge and experience, made it very tough for her to succeed. She tried hard, really for her father I think."
Let's take a look at the sport today. Do you watch the races? What's your view of the way Formula 1 is right now and the prospects for the upcoming season?
PH: "I suspect that last season has drawn the most enormous audiences and the battle between Lewis Hamilton and Max Verstappen, going down to the last race, was just the biggest gladiatorial happening ever.
"Formula 1's contribution to global warming is minimal"
"A year ago I told Stefano Domenicali [CEO of Formula One Group] that, with the world going electric by 2030, I thought Formula 1 was becoming a bit dated, that it was in a bit of trouble, with its continuing use of combustion engines. Now, however, I think I was wrong – it has been known to happen! Verstappen and Hamilton stood head and shoulders above all the others last year and it was a tense battle between two really top teams and two outstanding drivers. What is not to like?
"Formula 1 seems to be booming, doing big money deals around the world, and young people seem to think the sport is great and interesting. I'm not sure that the FIA will succeed in keeping the costs under control because so many things come outside the cost cap. The big teams, the likes of Mercedes and Ferrari, have the ability to work around some areas of the cost cap.
"The new cars for 2022 are heavily dumbed down because the rules are very proscriptive. This means that much of the geometry is dictated within those rules and this gives much less room for different designers at different teams to come up with cars that look different from each other.
"I have been out of Formula 1 for quite a long time now and I have not read the new, much longer, rule book. However, I do believe it is the intention of the FIA to make it more difficult for clever designers, often in teams with bigger budgets, to find ways of gaining an advantage. The budget caps are intended to control creative development but they are not yet at a level that unifies relative team performance. There will be team data sharing which, in truth, is a way of getting around the budget cap limiting development spend. This approach from the FIA will never be an 'absolute' until Formula 1 decides to go down the same route as Formula 2 and Formula 3 where all the cars are from a common supplier. Teams in these lower categories are not permitted to apply their own development. Do we really want to see that in Formula 1? I doubt it."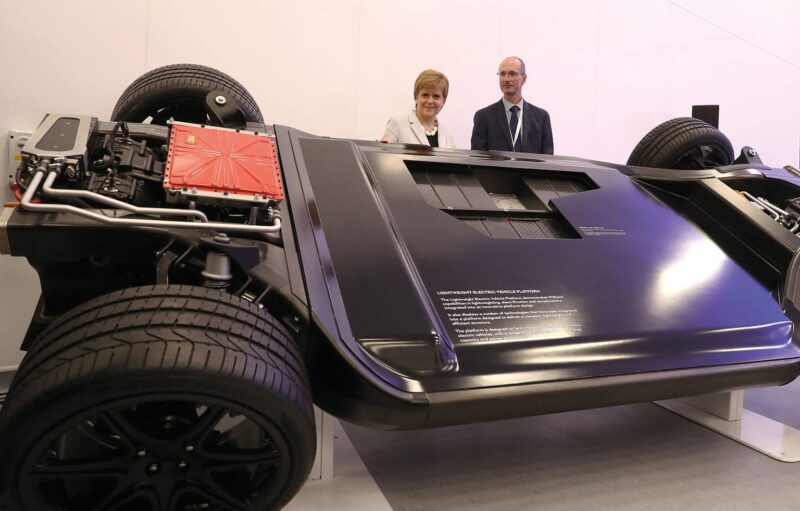 You played a significant role in the creation of Williams Advanced Engineering in 2010. Where do you stand on the demise of fossil fuels and the move towards electric and hydrogen power?
PH: "I think you have to look at the bigger picture because, for example, we know that a tanker delivering cargo around the world emits more CO2 over a year than a whole grand prix season. It's easy to dismiss Formula 1 as some kind of 'dirty activity' which should do away with combustion engines but its contribution to global warming is minimal while its contribution to technical advancements is considerable. It's easy to be cynical, to draw misleading comparisons, but it seems that Formula 1 does have a future despite my misgivings."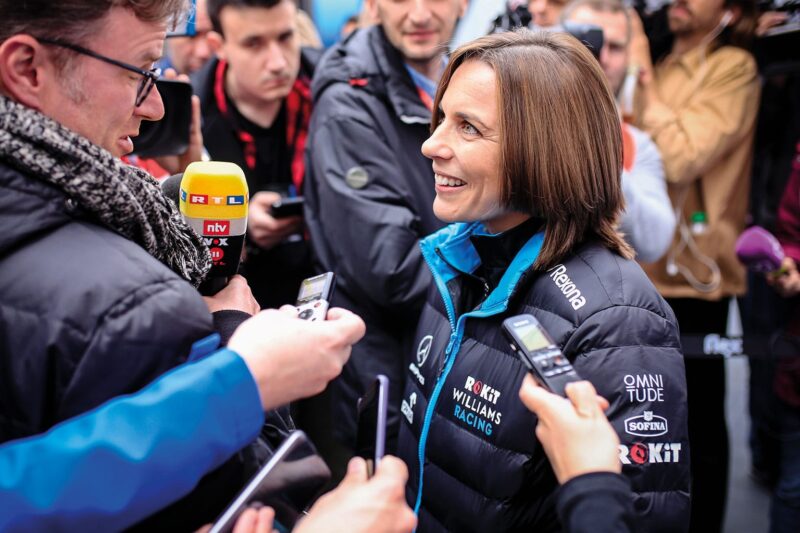 You and Frank employed some fine drivers, and I know you liked a hard charger, so what do you think of the current crop and the rivalry at the front of the field?
PH: "Well, you have to say that Lewis Hamilton really is the class act and it was an absolutely fantastic battle for the world championship. Hamilton seems to be extremely mature these days; he seems to be the one keeping calm and under control. I thought Max Verstappen was quite a mature young man for his age but he's been putting on the sulky look which has surprised me. They are both outstanding, no doubt about that, way ahead of the field. We all thought Valtteri Bottas was the real deal but he's just not in the same class as Max and Lewis, same with Pérez at Red Bull.
"Neither Horner or Wolff covered themselves in glory"
"Looking at the young ones coming up, George Russell is obviously an amazing qualifier – but if you look at his performance in some of the races last year he wasn't significantly faster than Latifi, so he doesn't seem able to get the same performance out of the car in the race. I think, this year, he will be able to hack it with Lewis in qualifying but in the races I am not so sure.
"Pierre Gasly appears to be outstanding, maybe not so good in the race as in qualifying, but that's down to experience in getting the car set up in race trim. The two Ferrari drivers, both Sainz and Leclerc, are looking good too. Then there's Lando Norris, and again we all thought Ricciardo was the real deal, but Norris seems to be a level above so that's interesting. So yes, there are some really good ones out there, but what Hamilton is doing is unusual and extraordinary and I really admire him for that. He seems so well balanced – I mean, he's not a one-dimensional person. Away from the racing Lewis is into fashion and clothing design and he has friends in the music industry. I don't think people realise just how extraordinary he is and maybe they never will."
What about the inter-team rivalry? Messrs Wolff and Horner having their own war of words in the background was another feature of the 2021 season.
PH: "I have to say I think all that was a little childish but maybe it was a sideshow to take the pressure away from the drivers. That might have been a clever tactic. I don't know if that was the case but neither Horner nor Wolff covered themselves in glory as the team principals. "Mind you, I had real problems in the past with rivalries inside the Williams team – the stories of the aggravation between Nigel Mansell and Nelson Piquet would make a good book. In Formula 1 the stakes are so high. It's not so much the money, it's that these guys are super-competitive. They want to win and that means beating their team-mate in the same car as well as beating all the others."