Still going strong more than 30 years after its introduction
Austin Mini Metro – favourite of retired couples, first-time drivers… and aspiring rally stars. For under its armour of bulging arches, JCB spoilers and sky-scraping wings, the flame-spitting MG Metro 6R4 you watched lighting up the Welsh forests in the 1980s was, theoretically, a Metro…
It's a question of size. As the Triumph TR7 rally car ended its career the Austin-Rover group eyed the new Group B regulations: only 200 cars needed be built. It didn't have to resemble a production model but using an existing bodyshell meant easily obtained glass and doors. And the smaller the shell, the wider the road so the firm settled on its current compact hatch – the Metro. And it would be promoting the range – if it won.
Inside, a new tubular frame carried long-travel strut suspension while power would come from a spec-built 3-litre aluminium quad-cam V6 titled V64V, mounted midships and sending a base-line 250bhp to all four wheels – essential in the new rally era. While other GpB teams chose turbos for their power boost, AR was the only contender to select the maximum capacity/natural aspiration route, to avoid the dreaded turbo lag, and while most of the 205 cars built started in 'Clubman' specification, the 'International' spec machines were developed to 390bhp and more. But almost as soon as the 6R4 began to find its feet, Group B was shut down in 1986, the 'normal'-spec machines unsold and unwanted.
Rallycross was the saviour. Suddenly the 6R4 was a was a hot ticket: its tweakable 4WD package and adjustable suspension fitted the sideways sport perfectly, and it turned out the rorty V6 responded pretty well to turbocharging, as our feature car proved. It was the first to be converted for the European Rallycross Championship, in 1987, being raced in period by Arne Rashmushaugen and Bengt Wiklund. Will Gollop took the same route, winning the 1991 and '92 titles in a 700bhp turbo 6R4, before the car became ineligible.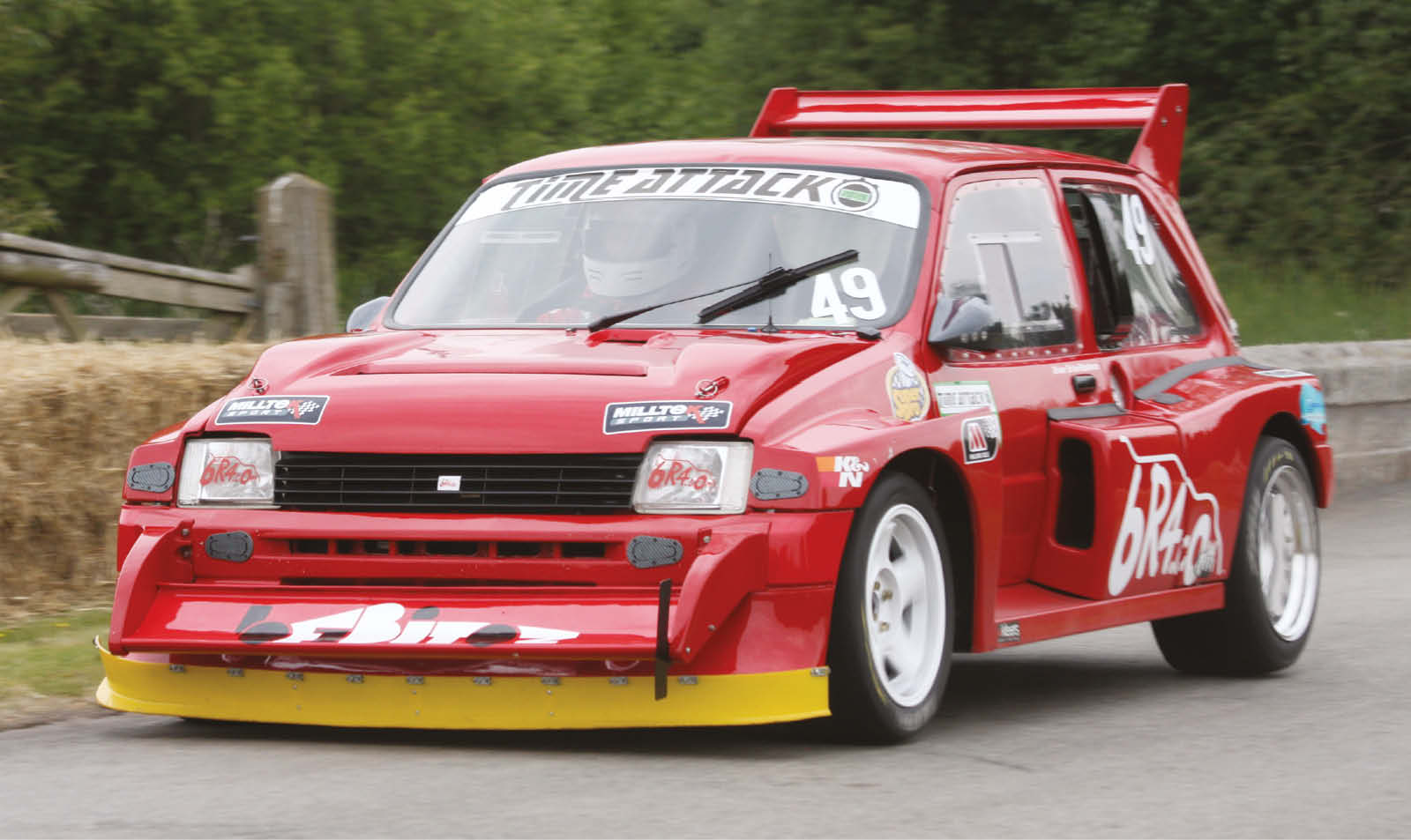 Our example's 2.8-litre twin-turbo innards found a new home in a Nissan body before being rescued in 2012 by 6R4 specialist Ian Rowlance, who found the original body and reassembled and upgraded the car. For a year its new owner tackled MSA Time Attack events, placing second in the series, before Ian bought it back, entering sprints and Time Attack events and taking class wins at Brands Hatch and the Cholmondeley Pageant.
Twice redundant, the chunky 6R4 is now a useful piece of historic kit, and this one is a bit special: Rowlance says it might be the fastest 6R4 on the planet. There's even a knob on the dash that alters the horses available – from 600 to 800bhp.