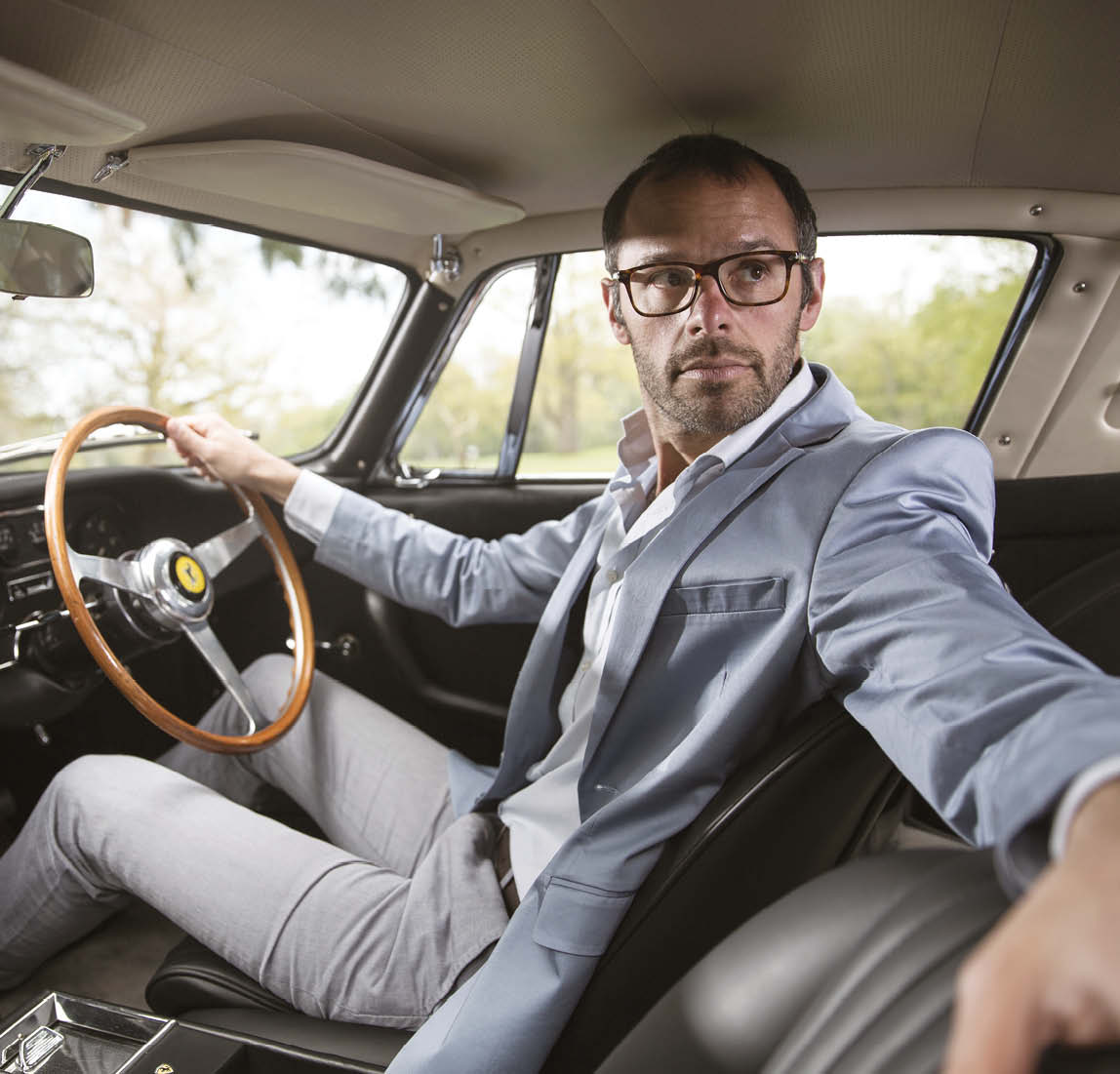 I'd best start off with a review and some insight into the Bonhams Aston Martin Sale, where 20 of the 33 lots on offer (32 cars and one tractor) were sold.
Bonhams moved this year's sale from the Aston Martin Heritage headquarters in Newport Pagnell to the Wormsley Estate in Buckinghamshire, in conjunction with the Aston Martin Owners' Club. It marked the 20th single-marque Aston Martin sale held by Bonhams.
The list of cars was 'nothing to write home about' but, just as you should never judge a book by its cover, you should never judge an auction simply by looking at the online results. It's always important to delve a little deeper. It's interesting to note that the average price of the cars sold was slightly higher than last year, but on the other hand fewer cars found buyers this year. Overall the atmosphere was good, even though the sell-through rate was less than 40 per cent. But there's always one car that surprises, and here it was a 1964 DB5. Against an estimate of £620,000-680,000, it hammered at £860,600.
A few weeks later, RM Sotheby's lined up 55 cars for Villa Erba – 10 cars more than at the last such sale in 2017.
The auction started with great liveliness, as the no-reserve cars sold well, proving that this category always attracts bidders. An interesting one was the new Aston Martin Zagato Shooting Brake. Estimated at €650,000-850,000, it sold for €511,000. While under estimate, it feels like a good result considering the car was still subject to VAT – another case of not judging a sale purely by the online results.
From a market perspective, one of the most interesting lots was a Ferrari 500 Mondial, which RM Sotheby's sold in August 2017 and has since been to Ferrari Classiche for a makeover and certification. The car had a good look to it now that it was in the right livery, and it sold for £3,717,500, the equivalent of $4.2 million US. If you factor in the cost of its holiday at Ferrari Classiche, the vendor probably came out even – a prime example of where the market is going.
In the upcoming weeks, three notable auctions are taking place: Bonhams' Chantilly sale, Bonhams' Goodwood Revival sale and Artcurial's Automobiles en Scène sale. And with Monterey Car Week coming up in August, everyone will be keeping an eye out for any last-minute announcements — myself included. I'll be sure to keep you all updated.
---
Max's top picks coming up this month
Max Girardo is the founder of classic car specialist Girardo & Co. Before that he spent 20 years in the classic car auction world, where he was the managing director and head auctioneer at RM Sotheby's