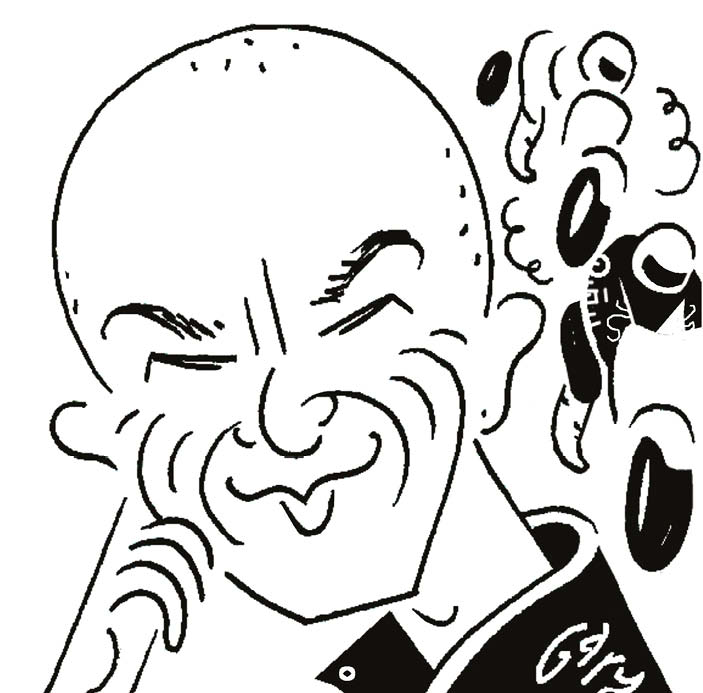 Friday July 12 marks 50 years since the racing world lost Bill Ivy. The former 125cc world champion was killed during practice for the 1969 East German GP at the Sachsenring, while in the process of transforming himself from motorcycle to car racer.
Ivy won the 125cc world title with Yamaha in 1967 and resolved to quit bikes at the end of 1968, to follow in the tracks of John Surtees and Mike Hailwood. He bought a Brabham BT23C to contest the 1969 European F2 series.
There was only one problem: Ivy was skint. So the 26-year-old Briton accepted an offer from Czech motorcycle factory Jawa to contest the 350cc world championship, which he would work around his F2 commitments. Thus began a hectic summer of criss-crossing Europe in his Maserati Ghibli: leather suit, car overalls and helmets in the boot.
There was one other problem: the Jawa was notoriously unreliable. Sure enough, the 350cc V4 seized a crankshaft bearing as Ivy rode around the Sachsenring, locked its rear wheel and flung its rider to the ground. According to the marshal's report the accident happened at 9:30am. Ivy's helmet came adrift during the crash and he ended up slumped by the gate of 87 Friedrich- Engels Straße, Hohenstein-Ernstthal. He was rushed to hospital, where he was pronounced dead at 10:30am. Causes of death were a basilar skull fracture, fracture of the cranium, ruptured right lung and irreversible trauma and bleeding.
We know these details because when the Iron Curtain came down his files – held by the state-affiliated race promoter – were given to archivists Mike and Andy Jordan. The Jordan family holds all the documents relating to Ivy's final weekend, including the findings of the Stasi, which undertook searches of his hotel room and his Maserati.
The Stasi inventories provide a fascinating glimpse into the life of a 1960s racer or, in Ivy's case, a rock-and-roll racing dandy. Among the belongings found in his hotel room were "13 different coloured shirts, one brown leather waistcoat and one green-blue patterned scarf".
Inside the car were "six trophies, 12 audio cassettes (sadly not individually identified), one driver's bag from the Grand Prix of Limbourg (an F2 race he had contested at Zolder), one car-racing suit, one pair of car-racing shoes, one car-racing helmet, one travel bag, one atlas of Europe, one set of Dutch TT documents, one set of documents for August's Finnish GP, one Maserati customer service card" and so on.
Ivy had been hurtling around Europe in the Maserati since his F2 debut at Thruxton in early April, when he qualified sixth behind Jackie Stewart, Jean-Pierre Beltoise, Graham Hill, Piers Courage and Henri Pescarolo.
Ivy was immediately fast on four wheels, but somewhat flawed, unsurprisingly for someone still yo-yoing between cars and bikes. At the end of April he had a huge shunt during the Nürburgring F2 round, knocking all the wheels off the Brabham. A fortnight later he rode his first Grand Prix on the Jawa, chasing home Giacomo Agostini's MV Agusta at Hockenheim. A few weeks after that he drove the Brabham into fifth place at Zolder, just off the podium occupied by Jochen Rindt, Jacky Ickx and Courage. After Zolder he was back on the Jawa for the Dutch TT at Assen where he led Ago until the engine oiled a plug. Next came the Sachsenring…
Ivy had only raced his Brabham a handful of times, but that was enough for the great and good of the car world to see his talent.
"At his first F2 meeting he set an incredible time during practice "
"I don't think there has been anyone in racing quite like Billy," recalled Stewart in Alan Peck's Ivy biography, No Time To Lose. "I first met him at the Revolution discotheque in London – there was Billy with a very attractive young lady. He was smaller than me, so that was a change, and I suppose because of that I took to him.
"Here was this chap with hipster trousers, skinny-knit sweater, hair much longer than mine, very quick on his feet and rather cocky, in a way. He had tremendous talent – more natural ability than anyone I had seen coming into motor racing.
"He was going through the initial stages of car racing. Surtees went through it… but I felt Billy had more natural talent. He went around the Nürburgring, the first time he had ever been there in a car, and he was second or third fastest, on a damp track. This was something outstanding for me."
Hill was also mesmerised. "The thing that amazed me was the way Bill came into racing. It wasn't a gradual process, he just arrived, and bang, he was there. At his first F2 meeting he set an incredible time during practice and everywhere he appeared he got up the front. And he was so small he was a designer's dream, undoubtedly he would have got into a works team."
Both Stewart and Hill also appreciated Ivy's cheeky-chappy persona. "His was cockney-style humour," Hill added. "I remember the party we had at the Sport Hotel at the Nürburgring. Bill had us all in fits of laughter, but I won't say the German officials approved of his antics…"
---
Mat Oxley has covered motorcycle racing for many years – and also has the distinction of being an Isle of Man TT winner
Follow Mat on Twitter @matoxley
---
DIGITAL EXTRA