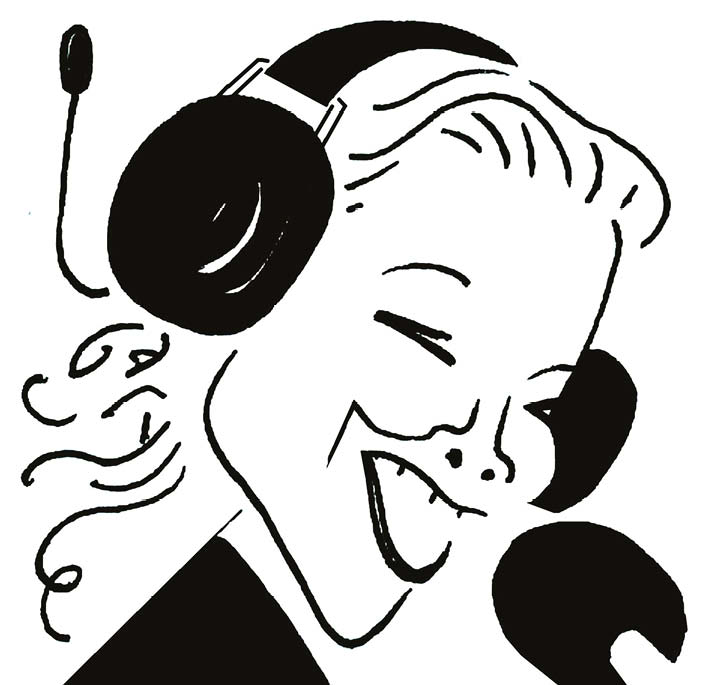 To grid walk: To amble up and down a group of racing cars or motor bikes while rambling to a live audience and interviewing relevant subjects found present…
In reality, this usually means flying by the seat of your pants while praying that someone who speaks the same language as you happens to walk past at an appropriate time, before you totally dry up on air.
My first grid walk was not in F1 but at the 2010 season-opening MotoGP race in Qatar, as we broadcast to millions on the BBC. It was not something for which I had been trained. The riders were accessible and, being BBC TV, you have a certain amount of clout when you stick a microphone in front of someone and ask them about the race.
It was challenging but I loved it. That feeling of unpredictability, the lack of script and the knowledge that it could go wrong at any given moment, as well as the fact that you had no control over what anyone was going to say, was the antithesis to well scripted and rehearsed presentation.
The grid walk officially became a thing in 1997, when ITV won the rights to broadcast F1. It fell to Martin Brundle, who had retired from grand prix racing the previous year, to introduce viewers to his now familiar routine. It happened during the British GP at Silverstone and TV executives wanted to try something different.
Martin and I chatted ahead of the Canadian GP this year and he told me: "The ITV guys said walk down the grid, say what you see and let's see how it goes."
Martin's close relationship with so many of the stars meant the viewer was able to experience something that is still pretty rare in sport: getting up close and personal with sporting heroes just moments before the action starts. Could you imagine trying to speak to Ronaldo or Neymar shortly before kick-off? It just wouldn't be allowed.
Done right, the grid walk offers incredible insight into drivers and team members – each of them very different. Mercedes boss Toto Wolff gets highly nervous before a race and, during the final five minutes before we clear the grid, he often admits to feeling fear at what is about to happen.
Lewis Hamilton doesn't do grid interviews – aside from the occasional chat at Silverstone. He likes to focus and we have learned not to approach him. Conversely, other drivers are happy to talk and the relationships you build with them through the rest of the season can really help those short, snatched moments on the grid.
Valtteri Bottas, for example, is a delight and always gives me a little gem of information; like how hard the start may be because of a change in the weather, or what it feels like to be part of the F1 circus.
Daniel Ricciardo and I had a fabulous chat in Italy last year, as he made his way to the back of the grid – he was starting P19 – he was very candid and, as a bee chased us down the Monza asphalt, he spoke of his frustration at starting almost last and how his resolve was unbroken… for now. A driver can be at their most genuine in those moments before a race, a rare time that they let their guard down and don't have anyone to monitor what they say.
"A driver can be at their most genuine in those moments before a race"
Of course, the grid was a very different place 20 years ago. According to Martin when he first started doing it, there was no question of drivers not talking to you: "Back then I was the only one on the grid and every driver was willing to talk. On one occasion, I stood talking with Michael [Schumacher] and Gerhard [Berger] at the same time."
For me there is always a sense of jeopardy. I remember when I first started covering F1 for the BBC, my producer at the time told me, "Nail the Monaco grid walk and you'll have a job for another year…"
And whether it's F1 or MotoGP, British Touring Cars or World Superbikes, we have all had some stinkers. From fancy celebs who come onto the grid and don't want a mic anywhere near them (Owen Wilson declined to speak to me live on air in Canada, when promoting the movie Cars, and Rita Ora turned me down at Silverstone) to drivers who simply avoid eye contact and pretend you aren't there.
The worst grid walk I've had was at Monaco in 2017. For the record, I don't follow the celebrity circus. I don't keep up with the Kardashians and Love Island is lost on me. However, that means that when I was interviewing James Marsden (X-Men actor), mistakenly thought he was Daniel Brühl (Rush star) and asked what it was like to play Niki Lauda… it didn't go down well.
Finding anyone on the grid can be problematic as ever more people have access, but there is still something thrilling when the klaxon sounds to warn all but the mechanics to clear the area for the start. It's when the buzz reaches its crescendo.
But I'll leave the final words to Martin . "It's unique," he says, "live sporting access moments before 'kick off'. In team, field and ball sports you can't get near the competitors, let alone chat to them, along with their teams and the glitterati. It's part of what makes racing like no other sport in the world."
---
Jennie Gow has formed a staple of the BBC's Formula 1 broadcasting team since 2011, working across both TV and radio
Follow Jennie on Twitter @JennieGow