• Confirmation of the 2021 technical regulations was not forthcoming by the middle of June, as had originally been planned. With some key points not yet agreed, the FIA has deferred making an announcement but has promised that this will be done by the end of October.
• Toro Rosso team boss Franz Tost on the idea that extending the F1 calendar could make family life very difficult for those inside the sport: "I don't care about the families. If we have a lot of races… we have 52 weekends, we can have 26 races. Where's the problem? If we get money for the races, that's important."
• Asked if he felt it important to get a Monaco victory on his CV, Max Verstappen replied: "I've done four and plan to do another 20, so I'm sure I'll win it some day." Seems like he's planning to retire at the end of 2039…
• F1 has dropped plans for standard gearboxes from 2021. At the time of writing there was ongoing discussion between the FIA's preference for standardisation of certain engine internals and the manufacturers' unanimous opposition to this. Brakes and wheels are likely to be standardised.
• Lewis Hamilton at Monaco: "Ultimately [Niki Lauda] was part of the process of changing my life. If I hadn't had the call all that time ago, I would be a one-time world champion now probably with 22 wins, whatever it was when I was at McLaren. But I sit here a five-time champion and definitely feel like I owe him a lot."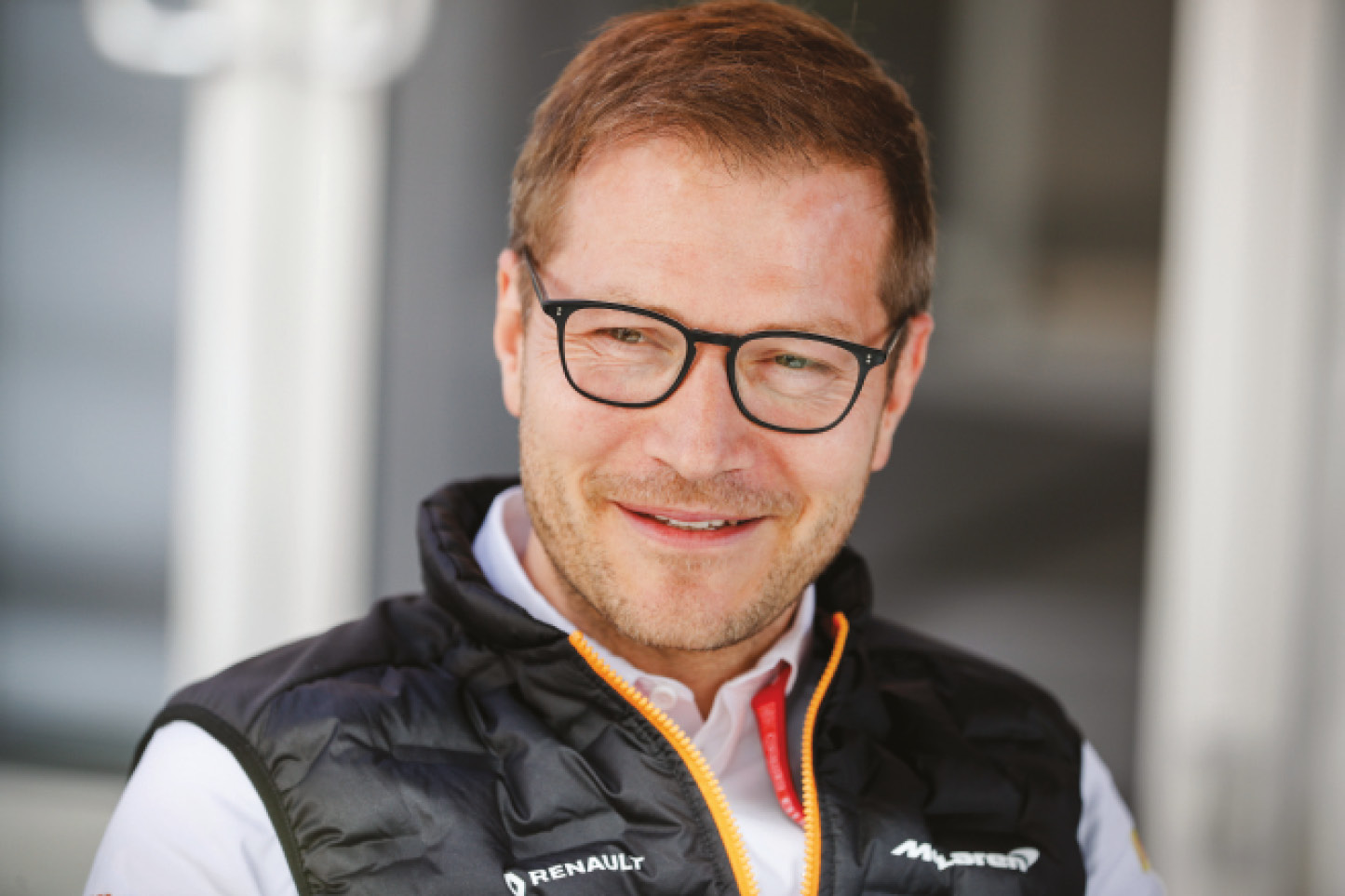 • With Andreas Seidl (above) and James Key now in place at McLaren as team principal and technical director respectively, team CEO Zak Brown said in Monaco: "From the leadership standpoint I'm done. I landed everyone I wanted, I don't feel like I got second-best. What Andreas ends up doing with the racing team is up to Andreas, and he has my full support."
• Mercedes has agreed to take part in the second Netflix F1 series Drive to Survive.
• Post-race Monaco banter: Lewis Hamilton, "I've got a poor memory but I think it's the hardest race I've ever had." Sebastian Vettel: "How many races do you remember, if you have a poor memory?" Hamilton: "I have the worst memory! I don't really remember much past the last race!" Vettel: "Every race is the greatest race then, if you don't remember the others!"
• Toto Wolff on F1 engine rules beyond 2024. "It is not quite clear where this next generation of power unit should be. Listening to Daimler's chairman, we expect 50 per cent of our fleet to be hybrid or electric by 2030, so I think if this is the direction technology goes, we could have an engine that will have a higher hybrid component, renewable energies or electricity. Today, it's maybe 20 per cent, maybe that goes to 50?"