These are not easy times for Jaguar Land Rover. The combination of fears over Brexit and the slow-down in China have hit the company hard. Billions of pounds and thousands of jobs have been lost. So it needs a good news story now rather badly. And surely an all-new Range Rover Evoque is the car to provide it?
The original Evoque did something most marketing types would tell you is almost impossible: it transformed the accessibility of Range Rover without diluting the brand. For eight years one in every four Land Rovers sold was an Evoque. So the pressure to get this one right is considerable.
Happily Land Rover has not fudged this issue. The looks are entirely evolutionary but the car is new and the first to sit on a hybrid steel and aluminium platform that consigns the old architecture (which can trace its heritage back to an old Ford Mondeo) to history. There are a range of exclusively 2-litre four-cylinder petrol and diesel 'Ingenium' engines, all with a 48 volt mild hybrid system that stores energy which would otherwise be lost during braking in a battery and then uses it to improve performance and reduce consumption and emissions. A three-cylinder 1.5-litre plug-in full hybrid version of the petrol engine will be available within a year.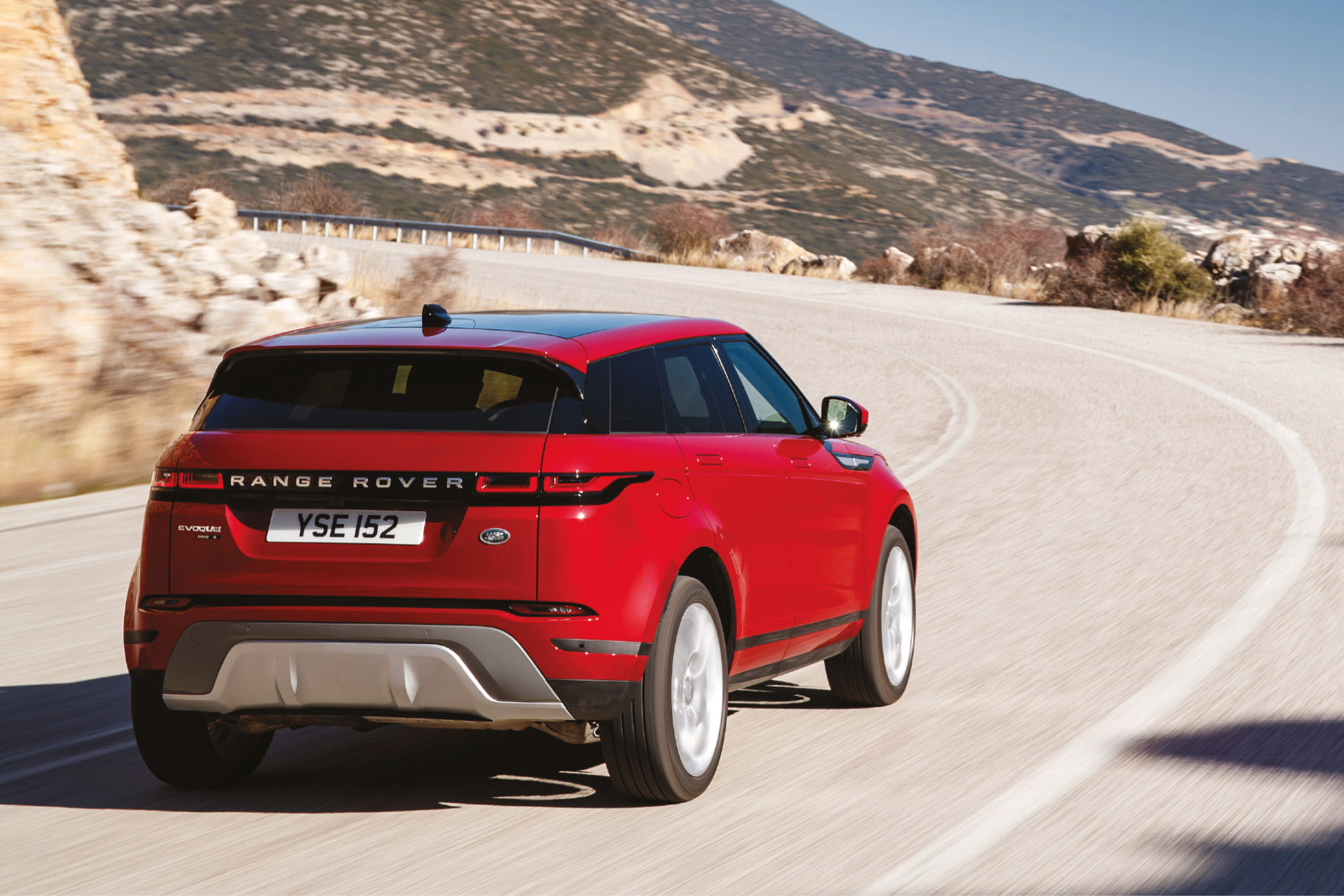 Land Rover's intentions with this car are not difficult to spot. While the original Evoque was designed for fashion victims first and as practical family transport a somewhat distant second, this flips that formula on its head. It's attractive but less distinctive than its forebear, while inside that feeling of being cocooned in the cockpit has gone.
This is an entirely positive thing. You can now see out of the back and while the car's external dimensions are little changed, inside there is a feeling of airiness and space that was entirely absent from its predecessor, though it's still only a marginal five seater.
The cabin design is both opulent and beautiful. It is a lovely place to sit. If only it were an equally good place from which to operate a car. The driving position is sound, but the double-decker TFT screens that make up the centre console and the third that provides the instruments are far too complicated and unintuitive. I've come across this system in a number of premium JLR products and enjoy using it no more now than I did the first time I encountered it in 2017. It wouldn't stop me buying the car because it will do what you want so long as you can be bothered to sit down and learn it, but those hoping to pick it up along the way will be either sorely disappointed or are a sight more intelligent than me.
"There's real control here; every time the road starts to wind you know a good time awaits"
The test car's P250 247bhp petrol engine provides reasonable performance with an entirely acceptable soundtrack, and works well with the nine-speed automatic gearbox that comes as standard with all new Evoques. It also offers decent differentiation between 'Sport' and 'Drive' modes. That said, I'd still recommend diesel to anyone doing significant out-of-town mileage. I was fairly shocked by how quickly the fuel gauge fell in this car and those who achieve 30mpg in everyday mixed motoring will be doing well.
Nevertheless, the Evoque is a lovely thing in which to waft around as once again JLR proves that, whatever its current troubles, it still has the best chassis engineers around.
You notice most the way the car rides: it's not just comfortable, it feels genuinely luxurious in the way the suspension rounds off sharp edges. Yet nor does it feel soft and wallowy: there's real control here too, so every time the road starts to wind and the traffic starts to clear, you know a good time awaits. It's not the kind of car whose handling will have you hooting with laughter because the mainstream SUV which can do that has yet to be invented, but it is never less than entirely satisfying to drive. Coupled with what I am sure is class-leading ride quality and right there lies a reason to consider the Evoque over others in this increasingly capable class.
I do worry that at some stage in this car's likely seven-year life cycle the world will come to consider a car that provides quite compact family accommodation yet which weighs almost 1900kg before anyone's on board and will not often better 30mpg is not great news for the environment; but I've been predicting the downfall of so-called 'lifestyle' SUVs for as long as there have been lifestyle SUVs, and I've not been right yet. We have to hope the plug-in produces more palatable results, both on paper and in the real world, because at the current rate of ostracisation, the diesel engines won't last the life of the car.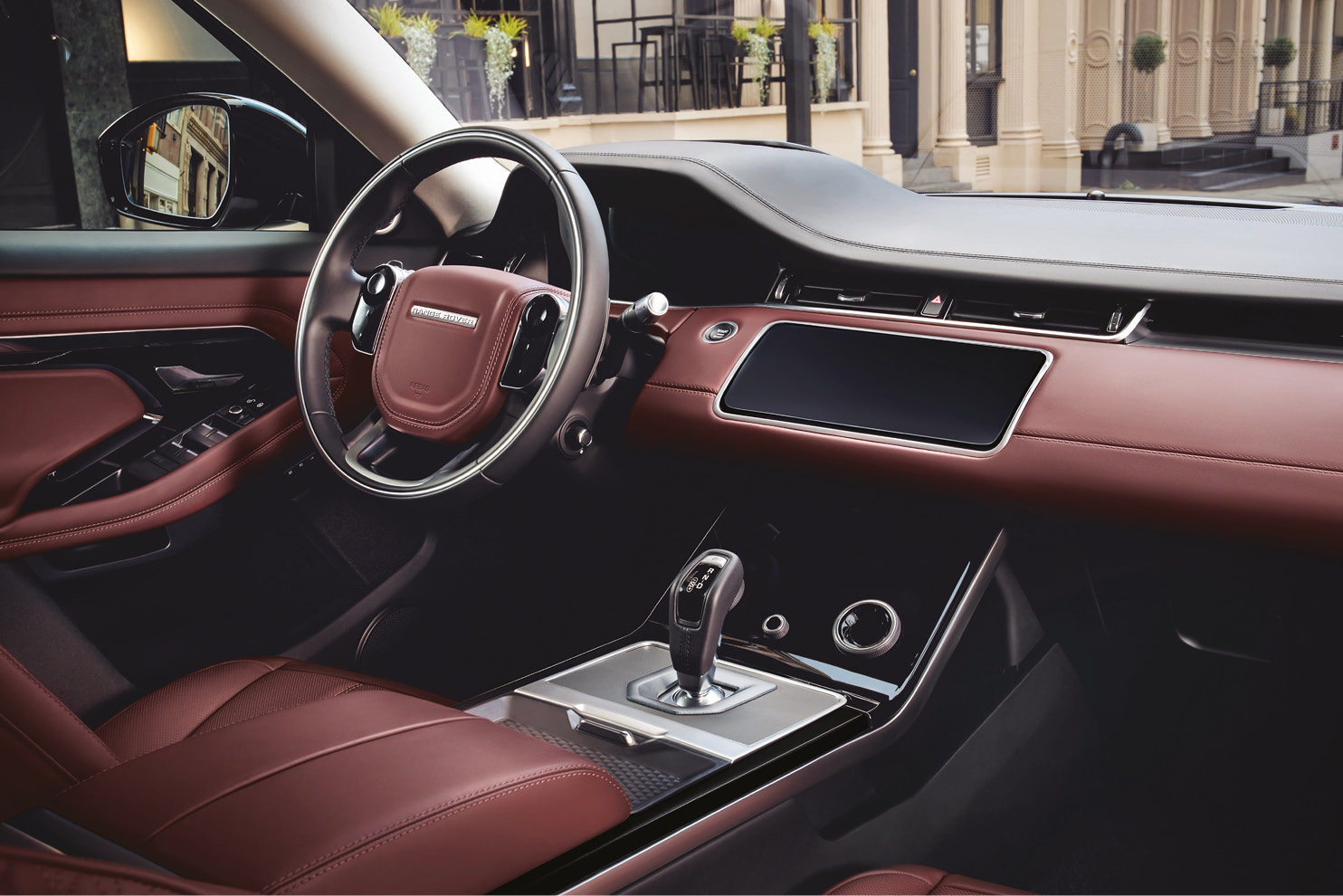 But all that's for another time and it's not as if the Evoque alone is subject to such concerns. For now and if you like this kind of car, the Evoque is once again the best out there, although the Volvo XC40 runs it a damn close second and is more affordable.
I also think Land Rover has been smart in altering the positioning of the car: in the eight years since the launch of the original, the compact SUV has gone from being a fashion accessory to an utterly mainstream product, a change which the new Evoque recognises and embraces. Better still, it no longer feels like the poor relation of the Range Rover family, but an entirely natural entry point to the range. I'll temper that comment only by observing the car I drove was a 'First Edition' version groaning under all the equipment it carries. It would be interesting to see a base spec, front-drive diesel costing barely more than 30 grand – as opposed to the little more than 50 this one does – still has the same sense of class, comfort and well-being. If so, the new Evoque deserves considerable success.
---
Range Rover Evoque First Edition
Price £50,400
Engine 2.0 litres, 4 cylinders, turbo
Power [email protected]
Weight 1893kg
Power to weight 130bhp per tonne
Transmission nine-speed automatic, four-wheel drive
0-60mph 7.5sec
Top speed 143mph
Economy 30.4mpg
CO2 No data available
Verdict Evolution has paid off for JLR
---
DIGITAL EXTRA