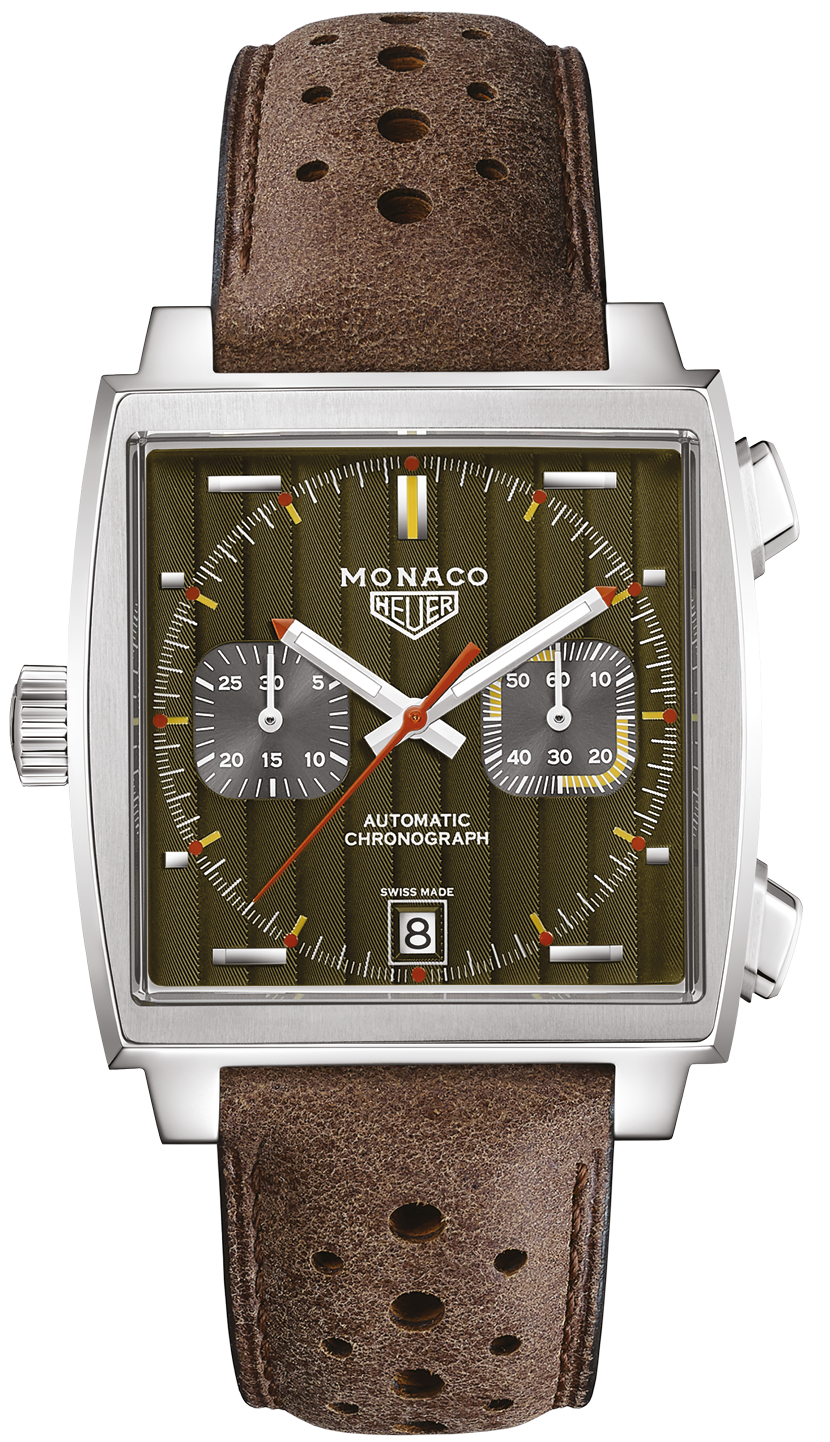 The image of Steve McQueen looking skywards, cuff of his racing overalls pulled back to reveal a prominent Heuer Monaco, is well known to watch enthusiasts. Few will need reminding that it comes from the 1971 motor racing film Le Mans, a driver who spends as much time wrestling mental demons as he does his Porsche 917.
From a marketing perspective, the genius of getting the watch on McQueen's wrist is evident in the fact that the model is still going strong – and TAG Heuer has announced that five 50th-anniversary limited editions will be released, with the 1969-1979 model shown here having been unveiled during the Monaco GP.
The original thinking behind the Monaco was simply to create a fashion-orientated watch in which to house the new, self-winding chronograph movement, also launched in 1969 in collaboration with Breitling and Hamilton.
Coincidentally, case-making firm Piquerez had just patented a water-resistant, case that was considered ideal for the new mechanism. Heuer negotiated worldwide exclusivity over the case for chronograph use, and then added the blue dial, horizontal indices, white subdials and red chronograph hand.
All that was missing was a name – and, since Heuer already had a Monte Carlo, the firm opted for Monaco, launching the new model simultaneously in Switzerland and America on March 3, 1969.
At the time, Heuer was embarking on a campaign of product placement in order to raise consumer awareness, famously recruiting Jo Siffert (among other drivers) to wear its watches and carry the distinctive Chronograph Heuer logo on their overalls.
Jack Heuer (great-grandson of Heuer founder Edouard) had meanwhile made an arrangement with Hollywood property master Donald Nunley to supply Heuer products for use in films. The story goes that when producer Jack Reddish asked McQueen how he wanted to appear in the film, he chose to look like Siffert, who loaned McQueen his overalls with the Heuer logo, and the star chose to wear a Monaco (even though Siffert wore an Autavia).
The rest, as they say, is history – but the story would have been very different had TAG Heuer not decided to relaunch the Monaco in 1998 after a 22-year absence.
Just 169 examples of this limited-edition model will be available.
TAG Heuer Monaco 1969-1979 Limited Edition. £5350. tagheuer.com
---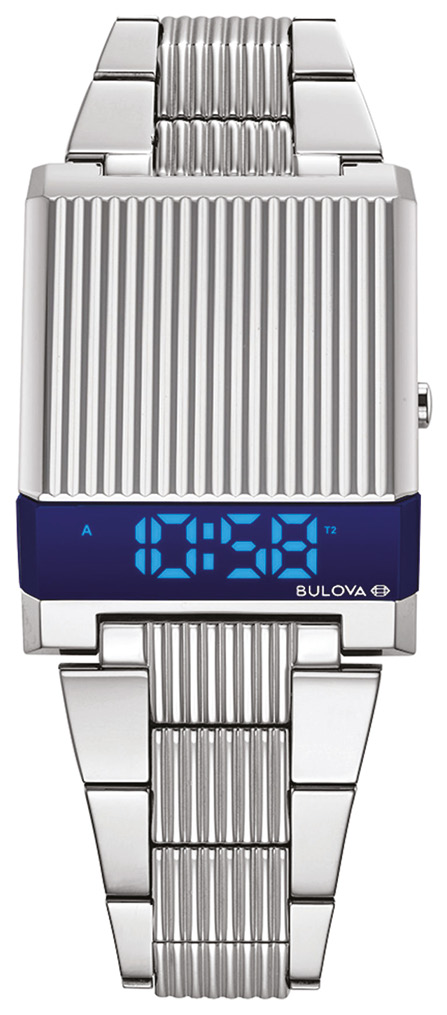 If you fancy stepping back in time but don't have access to Doc Brown's DeLorean, Bulova is offering the next best thing in the form of a reissued version of its 1970s Computron. The distinctive, trapezoid case uses a side-on display to make it easier to read while holding a steering wheel and, like the original, features an LED readout that needs manual activation. Unlike the '70s version, however, this one also shows seconds and date.
Bulova Computron Re-Edition. From £199. bulova.com
---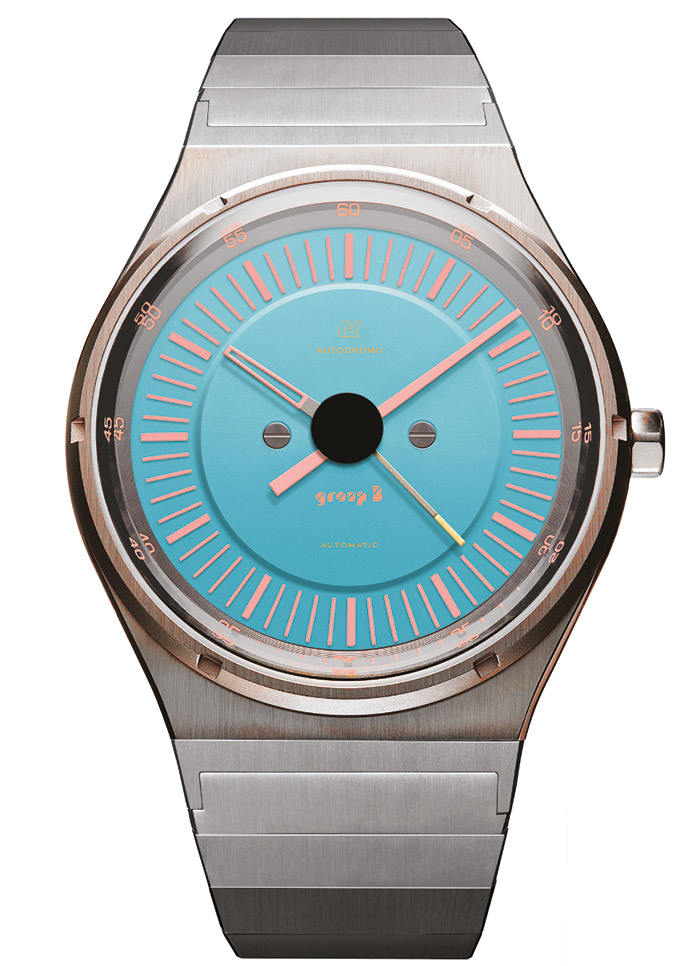 New York designer and classic car fan Bradley Price is enjoying success with his interesting range of watches inspired by historic motor sport. This latest is a version of the popular Group B range, its bright blue dial inspired by the Tour de Corse – traditionally France's round of the World Rally Championship. The two-part, steel and titanium 39mm case houses a tried and tested Miyota 9015 automatic movement from Japan.
Autodromo Group B Series 2 Corsica Blue. $975. autodromo.com
---
Motor Sport's monthly watch review Precision is written by renowned luxury goods specialist Simon de Burton