Letters
Your recent tribute to Niki Lauda states that he was champion in 1984, despite winning only five races to Alain Prost's seven. I'd say that Prost won six and a half races. If he had won seven and received the full nine points for Monaco, Prost would have been champion by four points (Lauda failed to finish that race).
Half-point victories intrigue me. McLaren has won 182 grands prix but three of them are half-point races – Spain 1975, Monaco 1984 and Australia 1991, so should McLaren's total really be 180.5? Just asking…
Finally, you compared current British GP entry prices to the past. On practice Thursday in 1972 (the race being on Saturday), general admission was 50p and entry to the paddock a further 50p. By using an old ticket and strategically placing your finger, you could confuse those at the gate and get in for free. If early enough, you could also help push the cars to scrutineering!
The same year I went to Monaco with Page & Moy, staying in a small hotel at Ste Dévote where various reporters were also based. They included DSJ, who would chat to me at breakfast. Total cost was £36.
Dr Peter O'Donnell, via email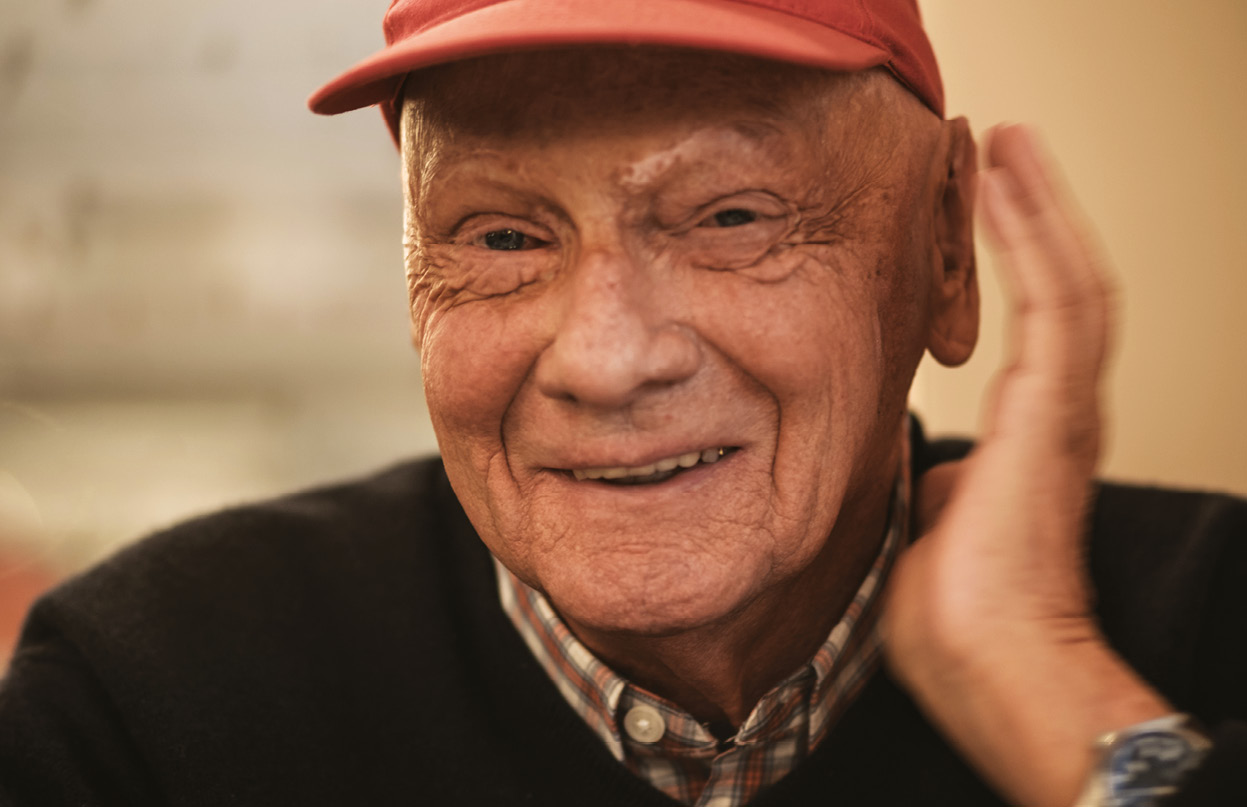 ---
With the untimely passing of Niki Lauda I was somewhat underwhelmed by the impression that he was more of a cerebral driver than the talent of his age. Make no mistake, Lauda was not only smart but as fast, if not faster, than his peers. Before his dreadful crash he dominated F1 from 1974 until that fateful day at the Nürburgring in 1976. Only reliability and bad luck prevented him winning his first title in 1974 – and he was imperious throughout 1975 and the first half of 1976. Even after his accident he outpaced the highly rated Carlos Reutemann in 1977 to win his second title.
In my opinion, his greatest race was at Monaco in 1978 in his Brabham. If you ever needed proof of his talent, this is the race. Having stopped with a flat tyre that dropped him down the order, he scythed back through the field to second. In the process he recorded the fastest lap – quicker than his qualifying effort and almost two seconds quicker than the next best lap. In a field consisting of Villeneuve, Reutemann, Peterson, Hunt, Watson, Depailler, Scheckter and Andretti, that tells us everything. The man was a legend
P Ponser, via email
Ed: Some interesting points, but in his final interview with Motor Sport (November 2017), Lauda said: "I screwed up in 1974. I had a couple of spins and incidents, so wasn't quite ready to challenge for the championship."
---
I recently purchased plaque number 218 from the 1953 Rallye Monte Carlo, but have no idea what vehicle would have carried this number and internet searches have proved fruitless. Is it possible that you have records of such information?
Jeremy Walker, via email
Ed: We don't have detailed rally results from the 1950s but believe plaque 218 was carried by the Riley 2.5-litre of GJ Fender and EA Tweney, which was classified 85th. Had you bought 318, that was on the Sunbeam 90 of Stirling Moss…
---
One cold dark evening in early 1995 two young lads were sat at their local kart track, situated on an industrial estate now known as New Greenham Park, but back in those days only just growing out of its old name – RAF Greenham Common.
My friend Rob and I ran the place and that evening a stranger walked in and said: "I work for McLaren and was wondering if you could help us? We're doing some testing work on the runway and we've run out of light, so would it be possible for us to bring our car here to do a little set-up work?"
We were sceptical but looked outside to see a green McLaren F1 road car. We'd heard all about this new supercar, stories of the £600,000 price tag, how prospective customers were vetted financially before being approved, how Ron Dennis had crashed one in Portugal… and here it was.
After an hour or so, the McLaren lads were finished and loaded the car back into their transporter with one last request, "Can we leave it parked here tonight?" Of course…
Still disbelieving, the following morning the transporter had gone and the story seemed over, so we headed off to the café for breakfast. While we sat there, laughing about the previous evening, one of the McLaren team came in: "Ah, we've been looking for you everywhere…"
We followed the McLaren man to an old runway once used by B52s and Lockheed Blackbirds – though that day it was the McLaren flying around the 2.5-mile course. They explained they were evaluating brakes for their up-and-coming Le Mans project and, with our help, they'd saved a day and the test had been completed successfully. He then offered us a ride in the F1, so we were taken around at great speed: "We're doing 150mph turning in, power oversteer here, now we're nudging 220mph…" All too soon the run was over, and within minutes we were back to reality.
That June the F1 GTR won outright on its Le Mans debut – taking four of the top five places – a famous victory by an amazing car.
I've always wondered, though, whether the brakes would have lasted if we hadn't helped them keep the programme on schedule…
Stanley Wiles, Chesterfield