Virtual Lunch With John Cleland
He has beaten ex-Formula 1 stars and Le Mans winners alike, without ever deviating from his roots as a car dealer in the Scottish Borders. John Cleland reminisces with Simon Arron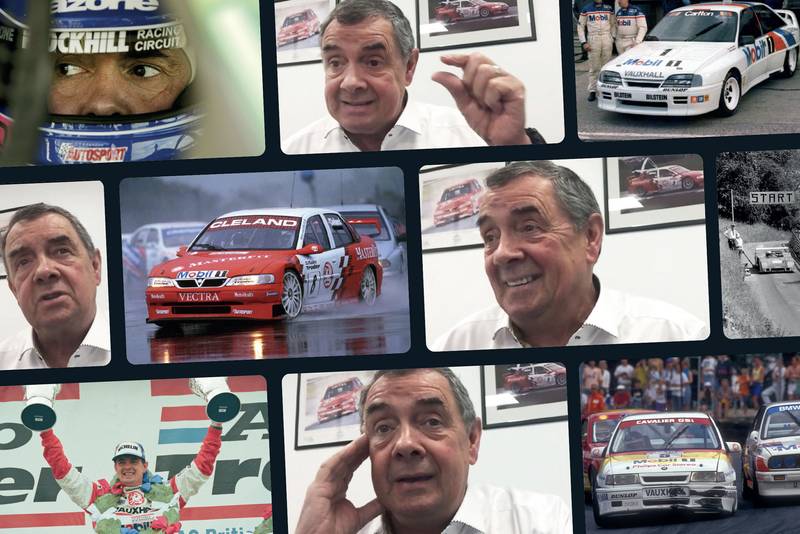 The best-laid plans… Motor Sport originally intended to catch up with John Cleland in March, but a minor cough triggered a postponement – "My wife put me in quarantine, to be on the safe side" – and pubs and restaurants locked their doors before we'd had the opportunity to reschedule. In the end a compromise was reached: the 67-year- old Scot would become our first 'virtual' lunch – we'd have the conversation via the miracle of an internet video call, then buy him the real thing as soon as practicable. "I'll settle for a sandwich and a bag of crisps while I'm waiting," he says, before settling down in the office of the Volvo dealership he manages in Galashiels. Conversations such as this usually take place from a distance of about three feet, but in this instance, the degree of separation is closer to 370 miles.
An interesting case, Cleland. He was at the hub of a touring car racing boom in 1990s Britain, when manufacturer teams arrived in droves, bringing with them a pedigree cast of tin-top specialists and single-seater or sports car converts. The racing was spectacular, the budgets even more so. In a world of ever greater professionalism, the Scot was something of a throwback. While many of his peers were free to focus on their sporting craft alone, win or lose he would usually be back at his desk at 8.30 on Monday morning – his focus adjusted from racing cars to selling them.
But that's how his life had always been. "My father Bill was the first member of the family to take an active role in motor sport," he says. "He was a car dealer during the week, but he was also the RAC's chief scrutineer in Scotland. When I was six or seven, I'd be bundled into a car and we'd head to Bo'ness, Doune or wherever. I'd wander about while he was doing the scrutineering, so I kind of grew up around motor sport.