History is alive at the 2021 Monterey Motorsports Reunion
If static displays don't float your boat, the Rolex Monterey Motorsports Reunion should do the trick with its packed grids of exotica
From the German marques on show at Legends of the Autobahn to multi-million dollar cars that will line the 18th fairway at Pebble Beach, and from the oddball offerings that are welcomed at the Concours d'LeMons to the prancing horses at the Ferrari Owners Club gathering, there is absolutely no shortage of machinery to view during Monterey Car Week.
But for some the only cars worth looking at are ones that are moving, and preferably moving quickly. Which is why the most popular venue of the whole event is invariably the WeatherTech Raceway Laguna Seca, the celebrated circuit that has been sponsored by auto accessories giant WeatherTech since 2018.
The track was built from scratch in just 60 days during 1957 on the site of a dry lake bed (hence its name) after cars became too quick for the old dirt- and-blacktop Pebble Beach Road Race course which hosted the Del Monte Trophy for several years – until hot rod racer Ernie McAfee died after his Ferrari collided with a tree in 1956.
Since its opening, Laguna Seca has provided a thrilling venue for everything from the American Le Mans Series to Formula 5000, MotoGP and the World Superbike Championship, with the track being known around the world for its famously challenging Corkscrew turn that starts with a blind crest and sends drivers and riders spiralling down an 18-metre rollercoaster of a drop.
And the highlight of the Laguna Seca calendar is Car Week's Rolex Monterey Motorsports Reunion that will run this year from August 12-15.
First held in 1974 when historic racing car stalwart Steve Earle organised the inaugural Monterey Historic Automobile Races at the circuit to coincide with the Pebble Beach Concours (then staged in November) it has always been open to enthusiasts from far and wide so long as they could turn up in an interesting, authentic, race-proven and period-correct car.
The 550 runners are drawn from a field of more than 1000 hopefuls and offer a diverse range of racing for the enjoyment of fans of all eras and all disciplines to create what has been referred to as a museum springing to life.
A total of 14 categories will be contested this year, with the International Motor Sports Association (IMSA) marking its 52nd anniversary of top-flight sports car racing with a series of events for prototypes under the GTP, WSC, LMP and DP banners.
Other groups include pre-1940s sports, touring and race cars, 1966-1972 Trans-Am cars, 2-litre sports racers built before 1984 and two categories for 1960s GT cars of under and over 2300cc. Single-seaters will also be performing in the 1966-1985 Masters Historic F1 category.
For those who are happy to see classics running at a more gentle pace, Monterey Car Week offers a host of road-based events, too. One of the most popular is the Pebble Beach Tour d'Elegance (another Rolex-sponsored event) that takes the form of a traditional tour incorporating parts of the famous original 17-Mile Drive. With a 7am line-up and a 9am start, it takes in mountain and valley roads and a scheduled pitstop in Carmel-by-the-Sea before returning to Pebble Beach at noon.
The Pacific Grove Rotary Concours Auto Rally, meanwhile, has been taking place in the name of charity since 1995. The only public event of last year's Monterey Car Week to actually happen, it will run this year on August 13, immediately prior to the main Concours.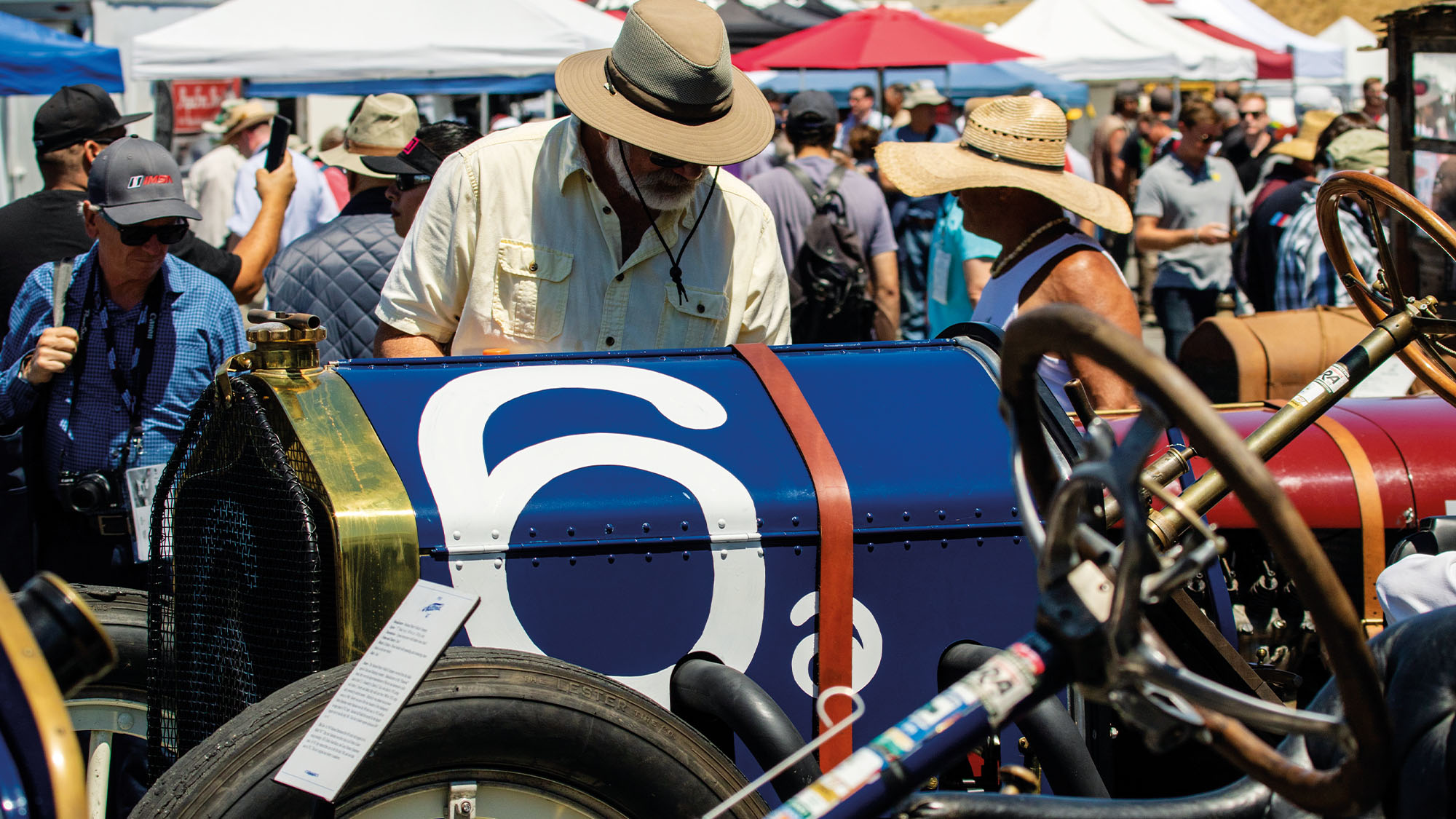 The chosen marque and model for 2021 is the Chevrolet Camaro, the best example of which will be awarded a prize at the pre-start line-up on Lighthouse Avenue, with the rally proper setting off at 5pm along the Pacific Grove and Pebble Beach shoreline.
The Rolex Monterey Motorsports Reunion takes place at the WeatherTech Raceway Laguna Seca from Thursday, August 12 – Sunday, August 15. Tickets range in price from $25 for a single day (Thursday) if booked in advance to $60 for a day weekend ticket and $150 for a four-day pass, with four-day premier pit row suites being available for $600. Children aged 15 and under go free if accompanied by an adult. More information at weathertechraceway.com