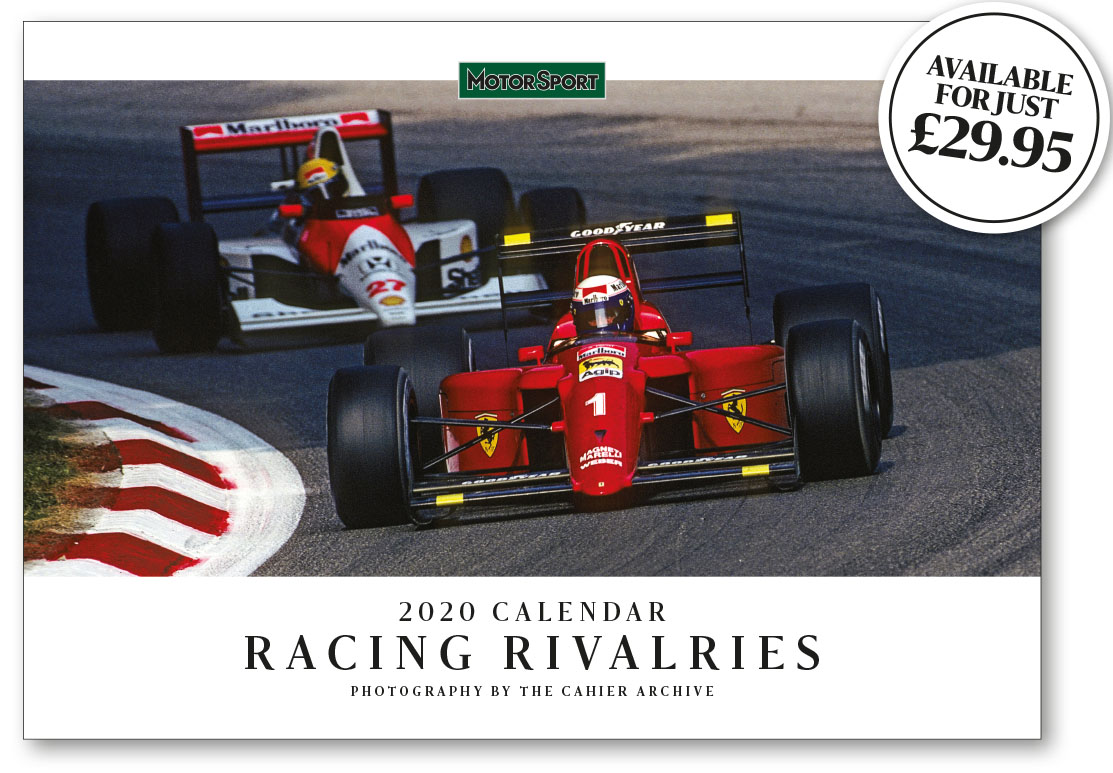 The Motor Sport 2020 calendar
Pre-order now for just £29.95

Motor Sport's limited edition 2020 calendar features 12 of F1's greatest rivalries with a series of beautiful and rarely seen images from the majestic Cahier Archive.
Formula 1 has been fuelled by great rivalries throughout its history. From those formative years that hosted Moss vs Fangio, to Hunt vs Lauda through the '70s and the bitter feud of Senna vs Prost that defined the world championship in the '90s. Our new, exclusive 2020 calendar celebrates such great head-to-head battles with a series of stunning imagery.
With only a limited run of 1000 copies, make sure not to miss out and pre-order yours today.
+44 (0) 20 7349 8491