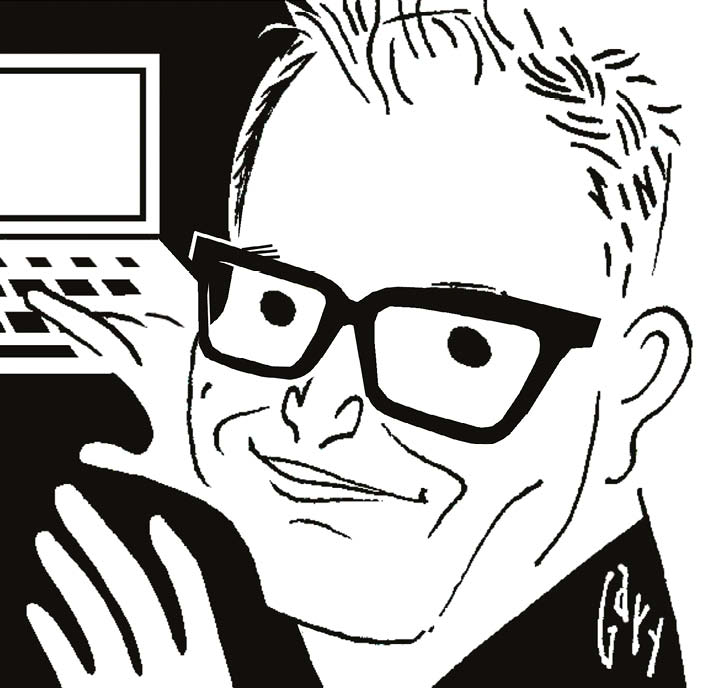 In the competitive world of sports journalism it is sometimes hard to give credit where it is due. Editors don't tend to congratulate rivals on a great story much – we tend to ask why our reporters didn't get it first. But recently I have seen this magazine's competitors in the motor racing landscape in a new light. Because it is looking increasingly likely that landscape is about to change beyond recognition.
Autosport, a title that has sat alongside our own on the news-stand for almost 70 years and which I enjoy and admire every week, last month received an unprecedented price hike from £3.99 to £10.99.
Rumours have been rife for weeks that the owners of the title were planning such a move as a precursor to closing the print titles in order to focus on its digital channels. It was communicated to staff back in September that the print titles – which include the monthly F1 Racing and weekly Motorsport News – will be phased out or sold 'over time' – although many people think such a thing could happen very soon.
Two Autosport issues in October also carried a statement to readers in the spot usually reserved for the editor's letter. According to the author, Rob Paterson, who holds the title of Executive Vice President Racing, the price rise is the result of "The harsh economic realities of our audience shifting to digital combined with the increased costs of maintaining a print product."
Paterson pledged that Autosport would continue to provide readers and racing fans with racing news "but it will be in other ways" whether via the website, podcasts or videos.
If these titles disappear, Motor Sport will be the last high-quality, broad coverage publication of its type on the shelves in the UK. Some might suggest that we should celebrate this fact and capitalise on it – after all neither quarter nor sentiment are asked for or given on track or in print. But as editor, I have to say that nothing could be further from the truth.
Competition is what keeps us sharp: all journalists need to measure themselves against their peers and rivals and all publications do the same. Without Autosport, a title founded back in 1950, we will all be poorer. For fans some of the crucial coverage will be lost too: Motor Sport and Autosport complement each other, the latter focusing on quickfire news and analysis of everything from club racing to F1, allowing Motor Sport to pull back and illuminate the bigger picture of racing old and new.
More importantly, a depleted media landscape runs the risk of handing even more power to the sport's already powerful public relations machine. Even today, drivers and teams from F1 to WRC are chaperoned to an extent unheard of even a few years ago. As money pours into the sport awkward questions from journalists are less welcome – which makes them all the more important.
At the same time in F1, the all-powerful Formula One Management operates a well-financed content factory from its HQ in central London, churning out press releases and videos masquerading as news. In a balanced media landscape such content would do no harm: readers would have the choice of where to get their news from. But in the new era the choice is harder to see.
Motorsport Network, the privately owned, Miami-based company that bought Autosport in 2016, has been expanding rapidly in recent years. It claims to be the world's largest motor sport platform, having bought up dozens of smaller websites and brands (and attempted to buy us more than once). It boasts content in 15 languages, over 81 countries totalling 336 million page views per month.
Such investment in motor racing journalism is to be applauded. But the ruthless price increase seems to be a strategy straight out of the playbook of Mark Zuckerberg rather than that of Gregor Grant, the magazine's founder. Brands forget their past at their peril.
If the closure happens (Motorsport Network declined to comment when we contacted them) we will mourn the loss of print titles from our small patch of the newsagent's rack as much as anyone.
Of course, the forces that are affecting competitors are also felt by Motor Sport. These are challenging times. But we believe that done correctly, print and digital can work together bringing the best out of each other for the good of the reader.
Motor Sport is also unusual in the fact that its unique ownership structure allows it to invest for the good of the sport and the UK's pre-eminent position in it. In fact, through our long history, we like to think that we have played an important role in ensuring that the UK is today a world leader in motor racing. And readers can be assured that we will continue to cover the sport they love in the detail they are used to.
Some traditions are worth preserving – we hope that you think the same. Either way, we would love to hear from you.

Joe Dunn, editor
Follow Joe on Twitter @joedunn90