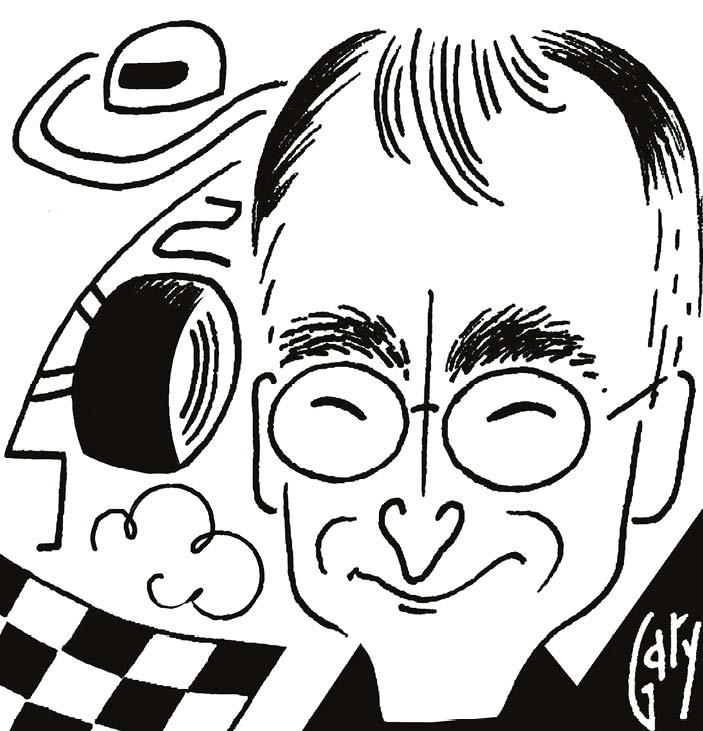 Mercedes clinched its sixth consecutive constructors' title at the Japanese Grand Prix. When one of Lewis Hamilton or Valtteri Bottas subsequently wins the drivers' title, it will be the first time a team has taken six consecutive drivers' and constructors' awards. It's a quite staggering achievement and goes one better than Schumacher-era Ferrari managed 2000-04.
But ironically, Ferrari itself might have prevented its record being broken. This won't be recalled as a close season; at the time of writing Mercedes had won 12 of the 17 races, Ferrari just three. But in terms of performance, that's a misleading statistic.
Take Ferrari unreliability and errors out of the results and it's a very different picture.
Bahrain, round 2. Charles Leclerc, having taken his maiden pole in just his second race for the Scuderia was within 11 laps of a dominant victory when a fuel injection problem hit, leaving him literally powerless to prevent the two Mercs from cruising past.
Two races later in Baku, Leclerc was in devastating form in the practices, with a regular 0.3sec advantage over team mate Sebastian Vettel, who in turn was consistently clear of the Mercs. But Leclerc crashed in qualifying and in the time it took to rebuild the barriers the circuit cooled enough that the Ferrari was no longer working its tyres hard enough. Even without Leclerc and with a less than ideal track temperature, Ferrari only lost pole through Vettel not being able to get a tow. The Merc drivers towed themselves to pole, laying the foundations for their 1-2. A factor in Leclerc's crash was  that he was on the medium tyre, which was proving difficult to warm up. It was quite an unnecessary choice for Ferrari, given its raw performance advantage at the time. Another opportunity – and likely win – squandered.
In Austria Leclerc led from pole, but was held on a tight leash by the team, which was taking its cue from the overheating Mercs behind, seemingly unaware that the real threat was Max Verstappen's long-running Red Bull at the back of the queue and therefore under no undercut pressure. Leclerc was constantly requesting he be set free to build up a cushion. Ferrari each time refused. Verstappen, running long and therefore on newer rubber at the end, was able to hunt the Ferrari down and barge it aside two laps from home. He'd never have got within range had the Ferrari pitwall not been concentrating on the wrong opponents.
At Hockenheim the Ferraris had a consistent two-three-tenths advantage over the Mercs through the practices. But one of them stopped before even recording a lap of qualifying, the other (Leclerc) was unable to start Q3. Both were mechanical problems. Leclerc was on the point of making amends in the wet race when he crashed out.
The team management was so distracted by the Vettel/Leclerc radio row about swapping positions in Russia that there was no-one to overrule the engineer's pre-coded response to Vettel's mechanical failure of 'stop the car now'. This prevented the possible destruction of Vettel's engine – but at the expense of triggering a virtual safety car just when it would allow the yet-to-stop Hamilton to leapfrog Leclerc for victory.
In Japan it was driver error, as Vettel jumped the start from pole and Leclerc hit Verstappen. With the front row locked out, they'd had the perfect opportunity to control Mercedes by virtue of track position. Valtteri Bottas instead grabbed a simple victory.
Add those wins to the three they had actually achieved by this time and the tally would have been Leclerc 7, Hamilton 5 (plus Bottas 3, Vettel 1) and Leclerc would have held a narrow lead in the points over Hamilton heading into the last four rounds.
"This year has been about a great team effort to turn around a flawed car"
It underlines how winning a title is not only about lap time. Ferrari – team and drivers – has made mistakes, but just as significantly it has been punished each time by a Mercedes team that has in place the systems and attitudes waiting to ambush inattention. Ferrari shouldn't be judged too harshly; its current team is still a relatively new collection of individuals, with nowhere near the same depth of experience as the key departments at Brackley. It's suffered volatility in its management and had different wrong people in different wrong places, but has been correcting that.
Most importantly, the creative technical spirit was re-invigorated into the team around three years ago, simply by a management change. The race team management lagged behind in both ability and attitude, but that too was changed, on the eve of this season. In between such big structural changes, some things have inevitably been missed.
But consider that what began as a fundamentally flawed 2019 car has now set five consecutive pole positions, and it becomes clear just what fantastic potential resides in this still young team. If 2017 and '18 were about the Scuderia squandering potentially the best car, this year has been about a great team effort transforming a flawed car into a formidable one. It's a long time since Ferrari's future has looked so bright.
Since he began covering Grand Prix racing in 2000, Mark Hughes has forged a reputation as the finest Formula 1 analyst of his generation
Follow Mark on Twitter @SportmphMark
---