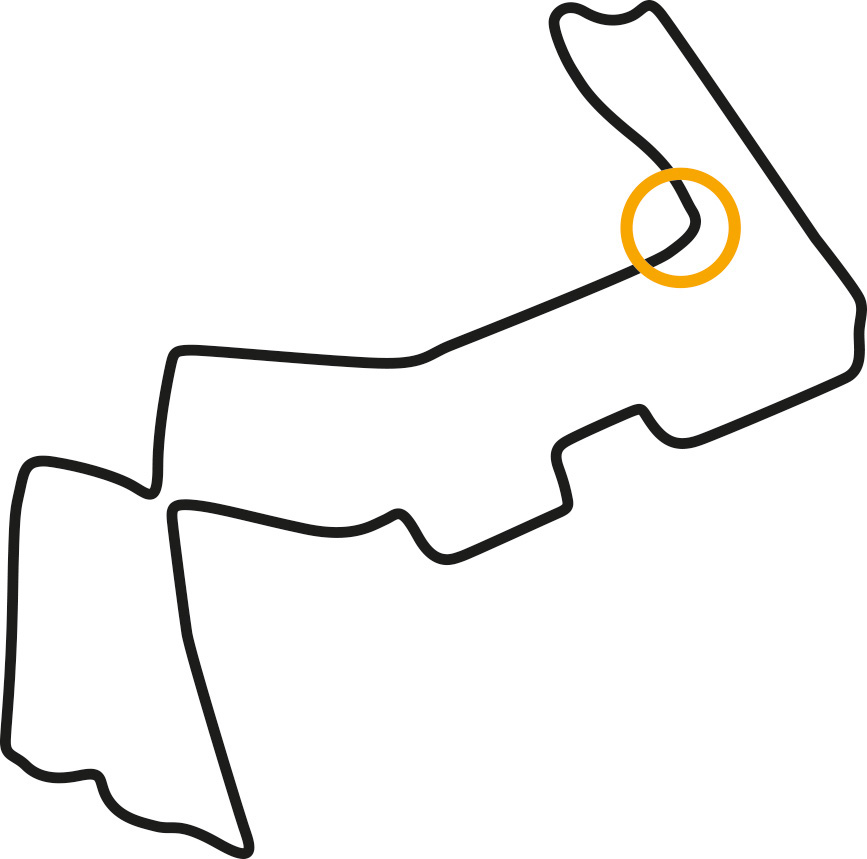 Singapore's Turn Five was where you could see pretty much the entire story of the weekend. The acute-angle right-hander leading onto the stretch of Raffles Boulevard has a bump right on the apex, invisible until you see a car go over it. Especially a Red Bull. Whereas the Ferraris were riding that bump like limos, Max Verstappen and Alex Albon would proceed through there with the front of the car bouncing violently and continuing to do so for the remaining third of the corner.
Pretty much the same was happening on all the various other bumps and kerbs around the track, and so the lap time was evaporating away with each bounce, each delayed application of full throttle, each snap of steering correction.
The Mercedes looked a lot better, but far from undisturbed by the bump. For the silver car it was the rear damping that looked to be struggling to cope but to nowhere near the extent of the Red Bull's front.
But watch Charles Leclerc or Sebastian Vettel here and all was serene, leaving them each to exploit the virtues of the car rather than dealing with the consequences of its vices.
The stability allowed them to commit earlier even though the initial turn-in wasn't quite so sharp.
The pre-weekend expectation of the Singapore streets lending their favours to Red Bull and not Ferrari was being turned on its head right in front of our eyes.