I usually save the verdict for the last line but for reasons that will become clear, I'll share with you now that this new Bentley Flying Spur – a probably not very fashionable four-door luxury saloon – is a fine car. I'll go further: more exclusive than a Mercedes-Benz limousine, yet more affordable and driver focused than a Rolls-Royce, there really is nothing else like it out there.
But it's not just its exclusive positioning that singles it out. You can't see its secret but it was so important that Bentley had to fight to get it. And it is that, deep beneath lies the underpinnings of a Porsche.
As you know, what is referred to as 'platform sharing' is rife within the VW Group to which Bentley belongs, which is why a SEAT Leon, Škoda Octavia, VW Golf and Audi A3 all sit on the same structure. So by that reckoning you'd naturally expect the Flying Spur to sit on VW's large saloon platform, as did the two previous Spurs and the Audi A8 today. But it doesn't: implausible as it sounds, this enormous Bentley saloon uses the lighter, stiffer structure of the Porsche Panamera four-door coupé.
"Bentley has achieved a four-door luxury saloon with an extraordinary bandwidth of ability"
What Bentley achieved as a result is something genuinely special: a luxury four-door car with the most extraordinary bandwidth of ability. Three-chamber air springs and active anti-roll bars that are effectively uncoupled in normal use work in conjunction with that super-stiff structure to produce Bentley's finest riding car to date; yet it's those same roll bars when fully hooked up in a long, fast corner, acting in conjunction with four-wheel steering, that also make it the best-handling four-door Bentley ever, and by a mile.
The Flying Spur goes on sale equipped with the marque's substantially redesigned 6-litre, twin-turbo W12 engine, producing 626bhp. It is, of course, awash with torque but its voice lacks the charm of conventionally figured V12 motors and even V8s, one of which exists not only within the VW family but under the bonnet of the Bentley Bentayga and Continental GT V8s.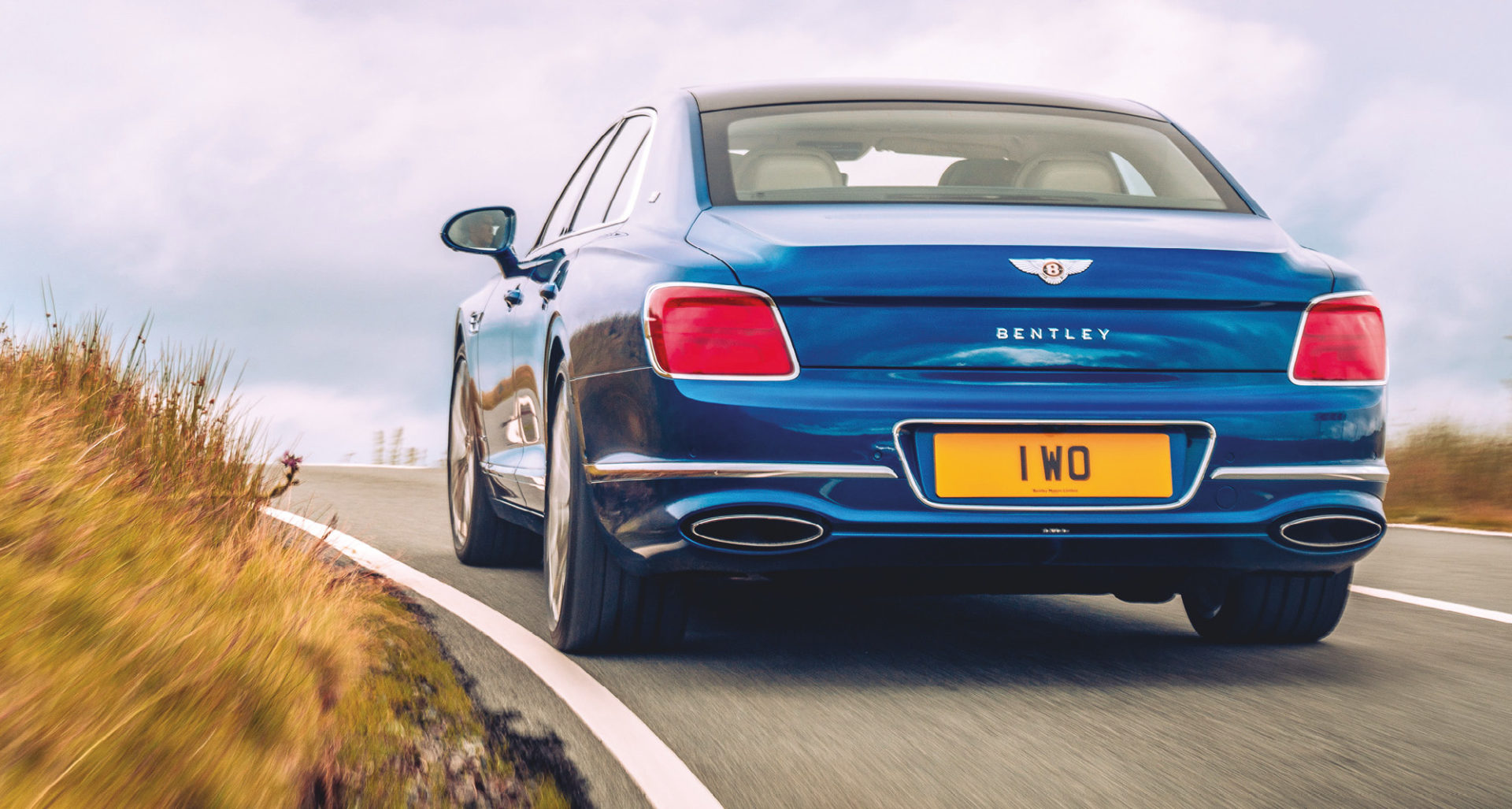 In both cases the character of the 4-litre V8 has outshone that of the W12 and I have no reason to think the same won't be true with the Spur. But Bentley always leads with 12 cylinders and there will be plenty of customers who'd want nothing else. Bentley says it will be at least a year before a V8 Spur is offered or, for that matter, a V6 hybrid – a powertrain I have tried already in the Bentayga and for which I wasn't keen.
But while those who want the V8 will simply need to wait, no such alternative is possible for those who find the eight-speed double-clutch gearbox not best suited to this high-luxury application. It's a subtle but significant distinction: in the Continental GT, this super-responsive, quick-shifting system feels entirely at home, and I applauded Bentley's decision to replace the conventional autos that have been used in prior versions of the Flying Spur and Continental GT. But I'd rather have the smoother auto in the Spur, because while the car will waft along very nicely in comfort mode, I want even more from this kind of car: a seamless glide where the biggest indication of transmission activity is the repositioning of the rev-counter needle. And the double clutch doesn't quite do that.
Otherwise, the Flying Spur is a superbly judged, deftly realised example of its art. Unless you're driving, there's almost no difference to the quality whether you are travelling in the front or back. The cabin is exceptionally quiet, the quality of the fixtures excellent. However, I don't like digital dials on a Bentley and I'd argue that there are too many poorly arranged and faintly labelled minor switches.
Things are likely to become quieter now for Bentley at least for a while. The Spur is the last launch of Bentley's centenary year and the last body style that will be derived from the Continental platform. There will of course be derivatives of extant models – Speed versions and so on, the Bentayga is soon to receive a needed facelift and rumours of a sleeker version of the coupé SUV persist, although none is confirmed.
For now Bentley is keeping away from pure electric cars, and has confirmed it will have none on the market until 2025, despite the apparent suitability to the brand of the silent delivery and explosive torque that electric powertrains can provide. But Bentleys are heavy cars already and a Bentley EV would only be heavier still, so the firm will wait until technology has advanced sufficiently for it to launch an EV for which no excuses need be made.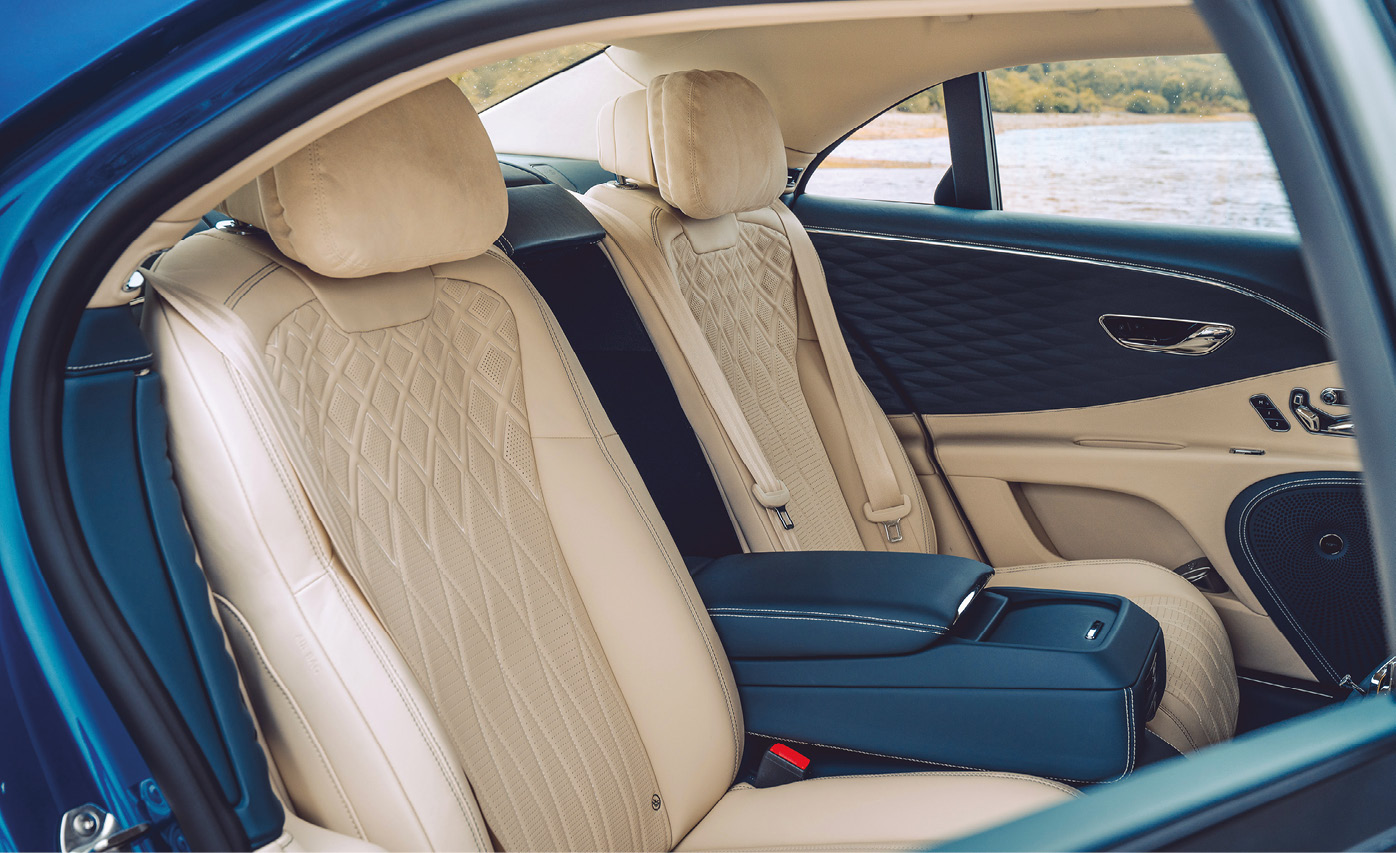 Nor will Bentley be racing outside its customer GT3 programme in the near future. CEO Adrian Hallmark says the 2020/2021 regulations for Le Mans are unsuited to Bentley products and that something like a Formula E entry would in no way reflect the values of the brand. "When it looks like an electric car can win Le Mans, we'll take another look," he told me. Which is many years away.
But as statements of intent go, the Flying Spur will more than suffice. I suspect the V8 will be even better, but that doesn't stop this car being a fine Bentley with, for now, unique positioning. I'm sure many will be used as chauffeur cars and you'll never look cool on board, but if you want a true luxury car that's still somehow good to drive and comes with a genuine sense of occasion, the Spur is the only act in town. And a broadly convincing one it is too.
---
Bentley Flying Spur
Price £163,800
Engine 6.0-litres, 12 cylinders turbocharged
Power 626bhp
Weight 2437kg
Power to weight 275bhp per tonne
Transmission Eight-speed double clutch, four-wheel drive
0-60mph 3.8sec
Top speed 207mph
Economy TBC
CO2 TBC
Verdict It's half Porsche, and superb
---
digital extra