If there's one criticism that cannot be levied at Formula E, it's that it doesn't deliver close and open racing. One look at the stats from last year will tell you that.
Nine drivers from eight teams claimed at least one victory across the 13 races of the 2018/19 season. And a further seven made it onto the podium. Eight times the winning margin was less than a second, and the average over the season was just 1.4s. Currently, Formula E delivers entertainment by the bucketload.
But could that all be about to change?
Mercedes and Porsche will take their place on the grid when the new campaign – season six – begins in Saudi Arabia at the end of November. Both have a reputation for domination in our sport, for spending big and reaping the rewards.
Mercedes arrives off the back of five straight Formula 1 drivers' and constructors' title doubles and will have sealed a sixth by the time the new FE season begins with a double-header on the streets of the Ad Diriyah suburb of Riyadh on November 22/23. Porsche, meanwhile, claimed a hat-trick of World Endurance Championship crowns in 2015-17 and three Le Mans 24 Hours triumphs on the trot in the same years on what turned out to be a quickly curtailed four-year return to the highest echelons of sportscar racing. The history books, too, reveal any number of examples of its domination.

Yet both German manufacturers remain humble as they enter a highly competitive arena in which there are now seven major car makers, plus niche electric marques NIO and Venturi. Ian James, who heads up the Mercedes FE programme, reckons there's no chance of the marque repeating its F1 domination, or anyone else doing likewise.
"I don't think you will ever get into that situation, because of the concept of the vehicle and the amount of components you can influence, combined with the format of the racing," he explains. "We are talking about tiny margins."
Porsche's rhetoric today mirrors that ahead of its WEC entry in 2014 with the 919 Hybrid that ended a 15-season hiatus from top-line sports car racing. Then as now, it talks about respecting its rivals already incumbent in the series.
"The level of competition is so high – it is clear we have quite some respect [for the opposition]," says Malte Huneke, technical project leader of the Porsche FE programme. "There will be a leaning curve; how long the learning curve will be is very hard to predict."
Yes, Mercedes and Porsche are being humble, but there are good reasons why their arrival isn't going to change the competitive landscape in FE.
The series, of course, calls for a spec chassis, the Gen2 Spark SRT05e, allowing its participants to develop only the powertrain and associated parts. And there are strict limitations on what they can do in that department. What distinguishes FE from almost every other category of international motor sport is a cap on engine power.
Maximum power output is 250kW (335bhp) in qualifying and 200kW (268bhp) in the race. An extra 35kW (47bhp) is allowed when the cars are in so-called Attack Mode – an innovation for season five when the practice of drivers switching cars mid-race disappeared from FE. It is triggered when a car runs off-line through a prescribed section of track. FanBoost and the five-second boost of 25kW (33bhp) it gives to five drivers chosen by a public vote also remains part of the FE format.
Mark Preston, head of the Techeetah squad that claimed the season-four title with Jean-Éric Vergne as an independent using a Renault powertrain, suggests that the power limitation will prevent anyone running away with FE races.

"If like Mercedes in F1 you can apply the massive resources you have, you can get an extra 10 per cent or whatever from your engine," says Preston, whose team became the factory operation of Citroën sub-brand DS Automobiles in 2018/19. "Lap time is directly related to power because you can either go faster down the straights or faster around the corners with the extra downforce you can carry. It's proportional, basic maths. By limiting power you keep it fair."
Audi FE team principal Allan McNish has a similar view.
"Seventy per cent of the car is the same for everyone," says the three-time Le Mans winner. "The regs restrict what you can do, and development of the powertrain is restricted. That is always going to make close racing."
The rulebook got tighter still over the off-season. An innovative twin-motor power unit developed for Nissan in season five employed one of the motors as a secondary energy storage device in addition to the mandated battery supplied by McLaren Applied Technologies. It was homologated before the season by the FIA, although an addendum to the regulations inserted during the season closed what was clearly a loophole. Twin motors were promptly outlawed for season six.
"There will be pressures to increase the technological scope"
But opening up the technological restrictions has been on the agenda since the very beginning of FE. The original technological road map allowed for battery development in year three of the series, a direction that was quickly abandoned. It remains very much on the back-burner today. FE founder Alejandro Agag, who has segued into the chairmanship of the series with the appointment of a new CEO, isn't in favour of allowing teams and manufacturers to develop their own batteries when the next rules cycle begins, which will most likely be in season nine in 2022/23. But there will be pressure from manufacturers to increase the technological scope of the championship at a time when they are placing increasing onus on EV vehicles in their road car fleets.
"There is a desire to incorporate new technologies as they come on stream," says McNish. "But at the same time there is an understanding among all the participants that FE is still a young championship and needs to develop gradually. As much as Audi wants to win, it also wants other manufacturers to race against."

What he is hinting at is that the number of manufacturers might quickly dwindle if FE descends into some kind of technological arms race. Mercedes and Porsche are both singing from the official series song sheet when it comes to greater freedoms, both publicly and, according to their rivals, in the smoke-filled rooms of the rules meetings.
James insists that Mercedes is comfortable with the level of development currently allowed.
"We need to take a look at where EV technology is developing and making sure we remain relevant with the Gen3 concept," he says. "What I do not think we should be opening up is the battery, the aerodynamics or things that would drive millions of euros of additional cost."
Huneke suggests that Porsche isn't in favour of opening up the battery either, describing the prospect as a "big threat to the series." Development of the power source, he says, would be a major differentiator that would potentially allow a manufacturer to dominate. Instead, he reckons, FE "needs to stick to its DNA".
Yet the resources that Mercedes and Porsche can bring to FE could have an impact in more subtle ways. The regulations mandate that a team can have no more than 20 operational staff at the track. But there are no limits on the personnel or technical systems deployed back at base on any given race day.
There have been attempts to limit what are described as remote operations — drivers on simulators, test cars on shaker rigs, computers constantly crunching numbers — on race day by putting restrictions on data transfer. Plans for a limitation for season six were shelved, but it is still under discussion for season seven.
James isn't sure that it is a major issue, partly because of the compressed, one-day format of FE race weekends.
"Does it make sense to have 200 people back at base crunching numbers? No, I don't think so, because you simply haven't got the time to react," he says.
Huneke echoes James' view on what he calls a "tricky topic". "It is very difficult to transfer information back and forth, and then react to it," he explains. Or as Preston at Techeetah says, "there's only so much information you can pour into the funnel in a short space of time on race day".
The two German big guns have approached their respective FE entries from different angles after announcing they would be joining the grid within days of each other in July 2017. Mercedes has pulled together a team that incorporates elements from around Europe. Mercedes Grand Prix and Mercedes AMG High Performance Powertrains, both in Northamptonshire, and HWA in Affalterbach near Stuttgart all have a hand in the programme.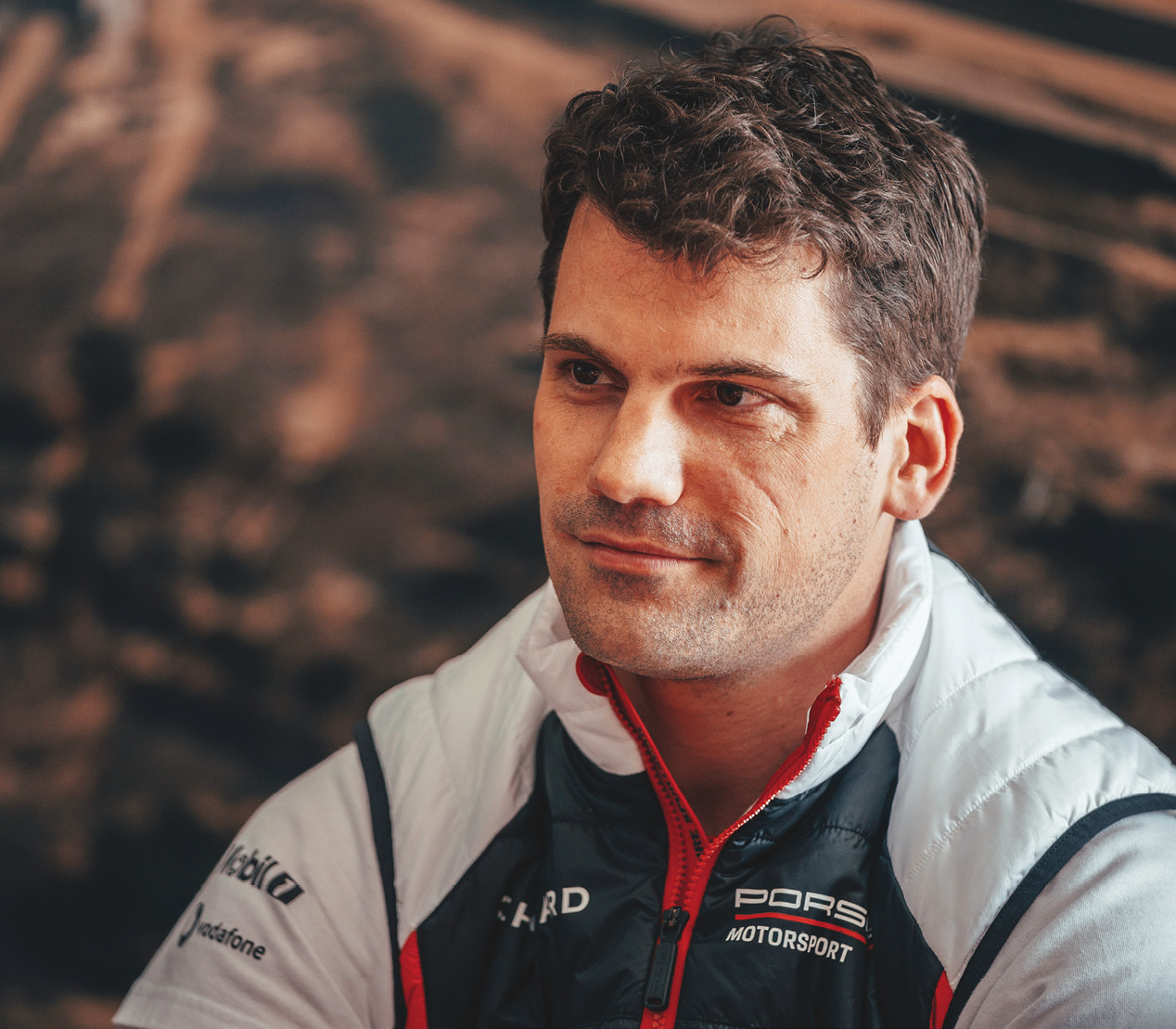 Porsche, on the other hand, is doing everything under one roof at its Weissach research and development facility, an approach that served the marque well during its WEC LMP1 campaigns. The powertrain for the Porsche 99X Electric to be driven by André Lotterer and Neel Jani, both veterans of its WEC programme, has been developed there and the cars will be run out of the same workshops.
James regards combining the resources that it could bring into play from around "the Mercedes motorsport family" as an advantage when entering this new challenge. That's despite an apparent disconnect between development operations in the UK and the HWA race team in Germany running the two Mercedes EQ Silver Arrow 01s.
"It gave us an opportunity to get the best of the best from that group in terms of what we needed for FE," he says. "We had the opportunity to cherry pick expertise from all sorts of different areas."
That includes getting hold of the talents of one of the key figures in the development of the Mercedes' F1 hybrid systems at HPP, Pierre Godof. He is now leading development of the powertrain in the marque's FE challenger, which will be driven by former McLaren F1 driver Stoffel Vandoorne and new FIA Formula 2 champion, Nyck de Vries.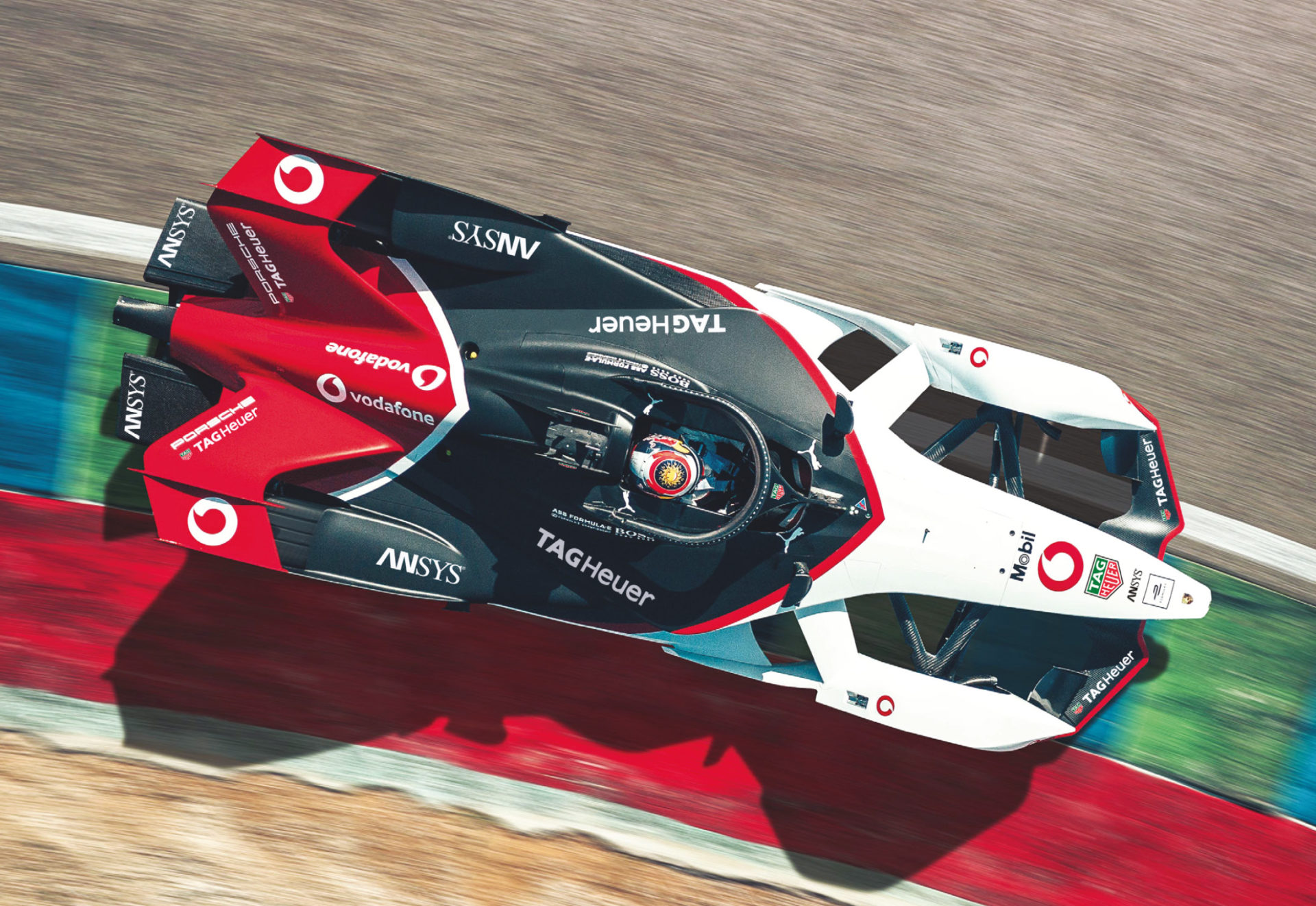 "The co-ordination is a huge challenge," concedes James. "It is not an easy thing to do, but if we can find the right recipe to bring all of those ingredients together, then we have got a good opportunity."
Mercedes has also had a foot in the FE camp for the past two seasons, whereas Porsche has not. The HWA squad had an engineering link-up with Venturi in season four and then joined the FE grid in 2018/19, keeping the grid slot reserved for Mercedes warm, with an assault under its own banner using the French marque's powertrain.
Porsche did have a brief tie-up with the Penske-owned Dragon Racing squad, now known as Geox Dragon, ahead of the start of season four. During pre-season testing it had engineers present in the pit of a team that had signed Jani, but a deal for the German manufacturer to embed its staff in the Dragon operation for the season quickly fell over.
"Even if Porsche and Mercedes win, they're unlikely to dominate"
Huneke makes no attempt to hide the short-lived relationship with Dragon, but he stresses that there was never an intent to make a staged entry in the manner of BMW with the Andretti team or Audi with Abt.
"There was a link early on with one team. It didn't continue at a certain point, and then we just focused on our own effort," he says. "It was the plan from the beginning that we would enter as a Porsche team, knowing that we have not got the experience of all the other teams. On the other hand, we have a team that is already working well together and is, you can say, dialled-in."
Whether that's dialled-in quite well enough to start winning in its debut season of Formula E, Huneke doesn't know.
Even if Porsche or Mercedes can notch up victories during their respective maiden campaigns, neither is likely to dominate the sport. Not in the short-term, and potentially not in the long-term either.
---
digital extra