2021 Caterham 170S review: sports car on a budget–ish
The new entry level 170 is the lightest Seven to date. It's great fun, as Andrew Frankel discovers... but the costs stack up with extras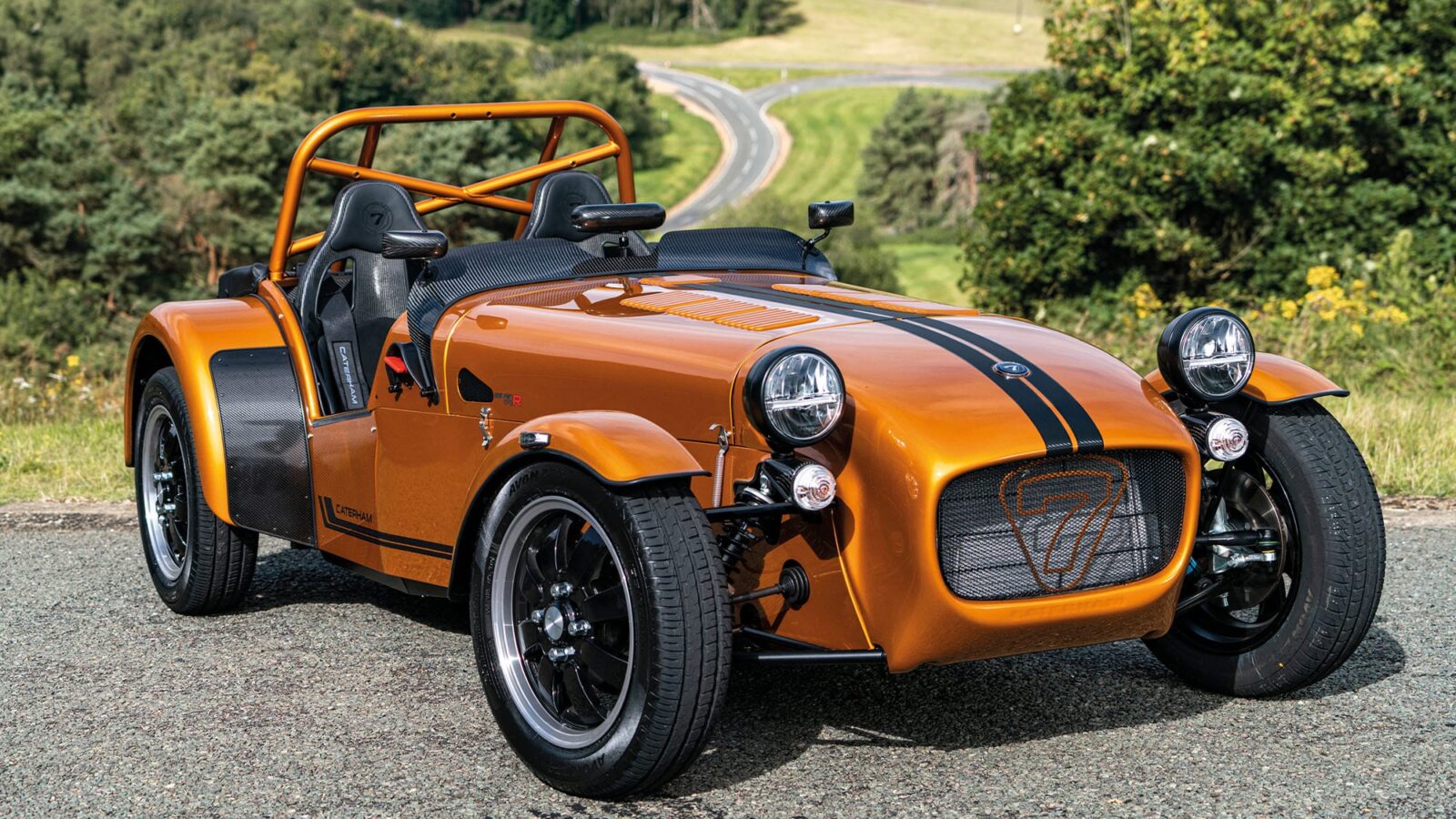 Regulars may recall I have remarked at times upon the uneasy correlation between cars that are fast and those that are fun. One of the best things I have ever done in a car is race my 1950s Citroën 2CV cross-country against a similarly equipped friend. We never went near a speed limit and if we had 35bhp between us, he was cheating even more than me.
So just because this new Caterham 170S has an engine displacing 660cc and producing a mere 84bhp, do not presume it will be less fun to drive as a result. What is probably more important is that the diminutive proportions of the three-cylinder powerplant mean that even fully equipped road specification, it weighs just 465kg. Choose the 170R and do without your windscreen and various other comforts and that figure comes down to 440kg, making it the lightest Caterham in the near 50 years since Graham Nearn bought the manufacturing rights to the Lotus Seven from Colin Chapman.
I love too the fact that Caterham has chosen to shoe this new entry-level model with a 155-section tyre, which is exactly the same width as found on my daughter's 1-litre Toyota Aygo. It shows a company keeping its mind not on what might look cool, but what actually works in terms of the driving experience. Because if you can't slide a Caterham around on the power, you're missing a big chunk of the fun of driving a Caterham. So if your power is limited, it makes sense to limit grip too.
And it really does handle superbly. There probably isn't a car on sale I'd be happier to chuck about than this: it turns in like a racing car, has an aversion to understeer but because it's all happening at such low speeds and the car is so light, when the back breaks loose it never goes very far or, indeed, very fast. It makes you feel like a bit of a driving god behind the wheel which, surely, is its very purpose.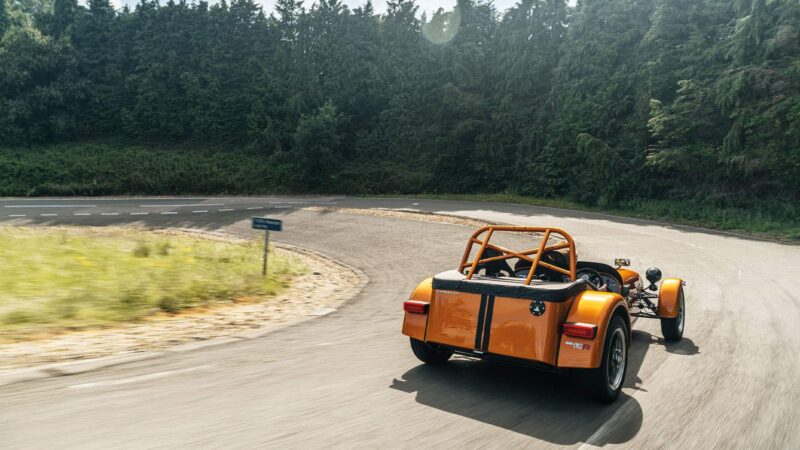 So far so good. But there is a problem here and depending on how you'd choose to use the car, its significance will range from negligible to deal-breaking. The powertrain is supplied by Suzuki and is built to meet Japanese 'Kei' car regulations, which bring advantageous tax and insurance breaks for qualifying cars. However it's not just the engine you get, but the entire powertrain all the way back to and including its live rear axle.
Live rear axles and Caterhams have a noble history; indeed they were all so suspended until a De Dion rear end was developed in the 1980s, but then as now they brought a permanently restless and at times positively bumpy quality to the ride which may seriously dampen your enthusiasm for long-distance driving. Which is a shame. I own a De Dion Caterham with a standard road set up and find it bizarrely comfortable even after a couple of hours at the wheel. The 170S is not like this. Now, if you're only ever going to take it to the pub then it scarcely matters, but if your plans include venturing further afield it's certainly something you'll be wanting to bear in mind.
"A Caterham is not a car you buy because you think it's a nice idea"
And make sure you like the engine too. It's light and develops good power for its size, but it's also turbocharged, and that means there's a little lag, torque that arrives all at the same time and a muted voice. I can remember perhaps 30 years ago Caterham's then chief engineer Jez Coates bringing over a Seven with a hugely powerful turbocharged Vauxhall engine for me to try and he didn't need to do more than look at my face when I returned to know it wasn't what I wanted in a Caterham. Turns out he felt the same way and the car never went on sale. This engine is not so flawed and you'd be surprised by how fast it can still make a Seven feel, but it is no substitute for something a little larger and naturally aspirated.
There is also the price to consider. A 170S costs £22,990 in kit form, over £25,000 fully built. The press car, which carried much leather, retailed at over £32,000, which is a lot.
So what I'd usually do is direct you at the next model up, with a 1.6-litre Ford engine lacking a turbo but having the De Dion rear end. But Caterham has just run out of such motors meaning its next cheapest model is the 360 with, as the name implies, double the power-to-weight ratio and costing a third more.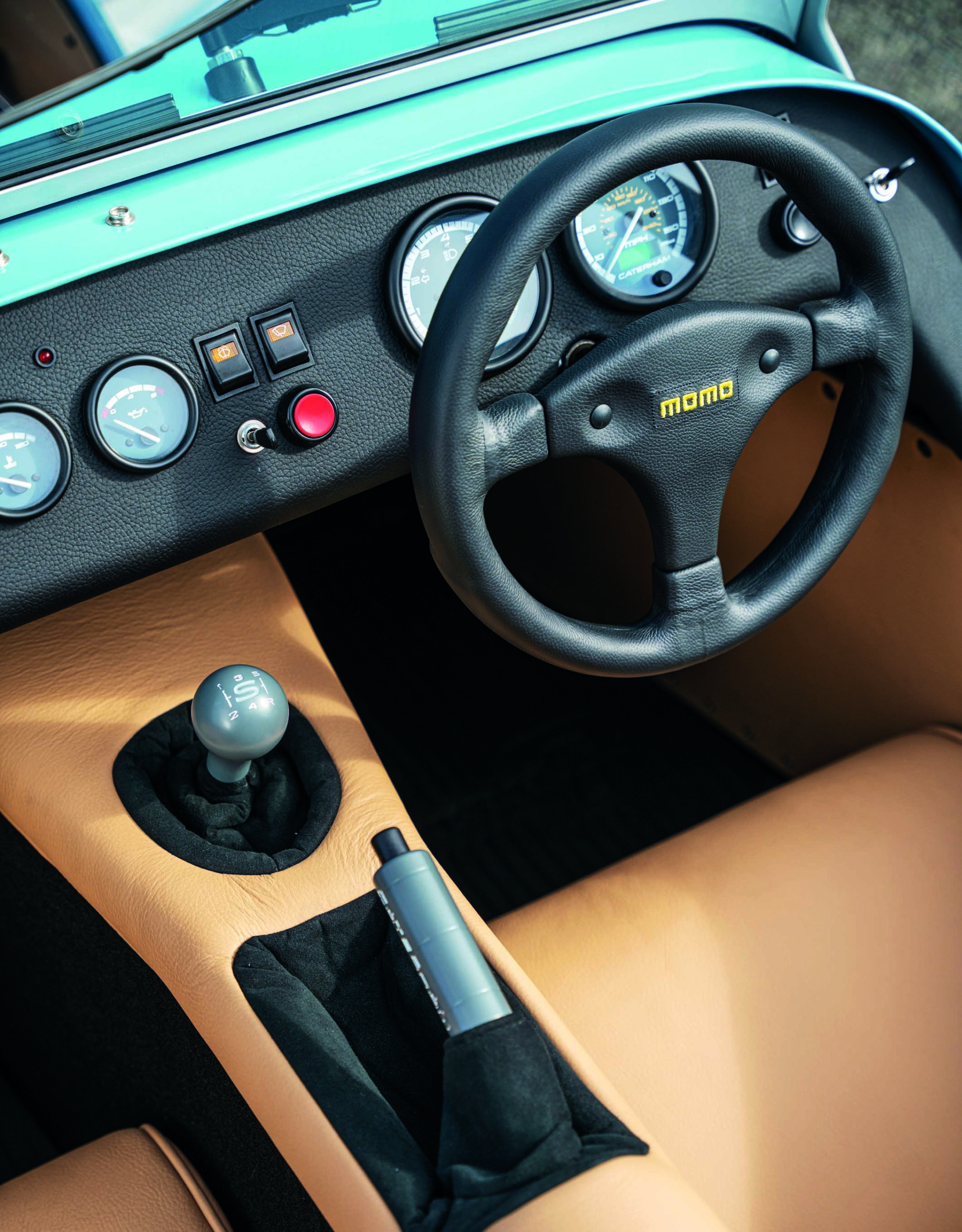 Were I shopping on a restricted budget for a Caterham that was both as much fun and as easy to live with as possible, I'd certainly wait to see what the company comes up with to plug this yawning gap in its line-up –I expect it will be a 2-litre Ford engine in rather more modest tune than the 360.
Because while I liked the 170S, I didn't absolutely love it, like I loved the now sadly discontinued 1.6-litre Super Seven. And to me a Caterham is not a car you buy because you think it's a nice idea. You buy one because your life is incomplete without one in your shed, as was mine until I rectified the glaring error earlier in the year. It's a car for which you set a 5am alarm and go for a two-hour drive before breakfast for no other reason than that you can. I do that in my car on a regular basis, but can't see myself doing the same in the 170S.
Caterhams are often the cars that prove that less really is more. It's a good rule, but it is not infallible, as this fine, fun but ultimately flawed car shows.
Caterham Seven 170S statistics
Price £22,990 (kit), £25,385 (fully built)
Engine 0.7-litres, three cylinders, turbocharged, petrol
Power 84bhp at 6500 rpm
Torque 85lb ft at 4500rpm
Weight 465kg
Power to weight 343bhp per tonne
Transmission Five-speed manual, rear-wheel drive
0-62mph 6.9sec
Top speed 105mph
Verdict Likeable, not lovable.