Omologato Imola Acque Minerali chronograph
He might only have founded the company six years ago, but it's fair to say that car-mad Shami Kalra's Omologato brand has consistently punched above its weight. Omologato majors on selling affordable, automotive watches and has succeeded in making itself known to a global audience of motor sport fans by securing ties with drivers, race teams and major international circuits.
And now, three years after being signed up to produce the official chronograph of Monza, Omologato has partnered with that other great Italian track, the Autodromo Enzo e Dino Ferrari Imola (better known as plain Imola) to create the distinctive Imola Acque Minerali chronograph pictured below.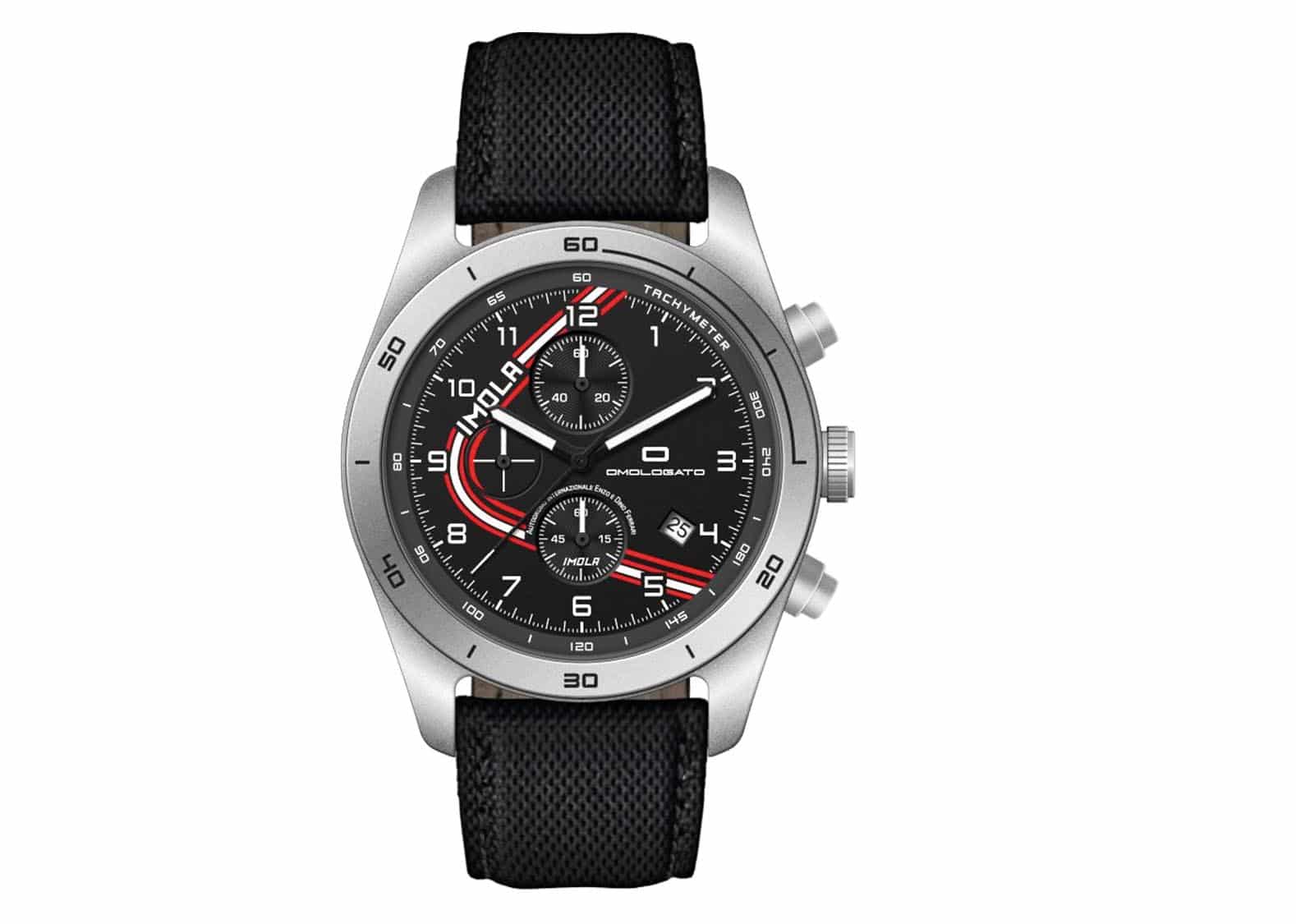 Anyone familiar with the three-mile circuit – which unusually runs in an anti-clockwise direction – will know about the famously challenging Acque Minerali corner that has for years served as the scene of epic battles between F1 stars ranging from Didier Peroni and Gilles Villeneuve to Fernando Alonso and Michael Schumacher. Named after an underground spring that flows into the nearby Santerno river, its tricky apexes, 71-metre peak and 50-metre height difference make it decidedly daunting, with the exit incorporating a 15-metre elevation change that leads to Gresini Corner –a feature that invariably causes motorcycles to stand on their rear wheels.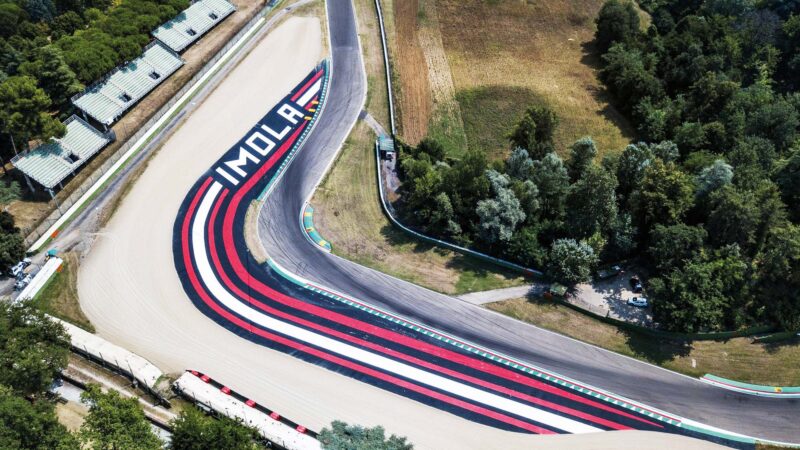 Omologato has celebrated Acque Minerali in a chronograph that recreates the exact shape of the corner in a black, red and white motif that strikes through the dial from the five o'clock to 12 o'clock positions, with the main apex at nine. The 42mm stainless steel case has been treated with a soft-chrome finish and the gloss-black dial features a trio of chronograph counters and an inner, tachymeter scale for making speed and distance calculations. The caseback, meanwhile, is etched with the official Imola logo and the relevant edition number, with each watch being supplied on a black Cordura strap. As with all Omologato watches, the Acque Minerali will be a decidedly limited edition, with just 100 being made.
A tried and tested Japanese quartz movement from Miyota keeps the price down.
Omologato Imola Acque Minerali chronograph
£380