Marcus Nicholls takes a look at a patriotic French firm
It goes without saying that France has contributed hugely to the world of motor sport since inventing the concept in 1894 – and the country's model makers are often fiercely patriotic. This is certainly the case with Solido. Take a browse through its online catalogue and a theme quickly materialises; a solid representation of French classics. But in no way does it exclude other countries, with Porsches, VW Beetles, Lancia's Stratos and the classic Mini Cooper all present.
Solido was established in 1930 by Ferdinand de Vazeilles, in the Parisian suburb of Nanterre, and is now based in Oulins. The company was one of the first European firms to champion the 'virtues of unbreakable diecast metal', with its miniatures usually being made of the tough 'Zamac' (zinc/copper alloy) in varying scales, but mostly in the popular 1:18, 1:43 and less common 1:64.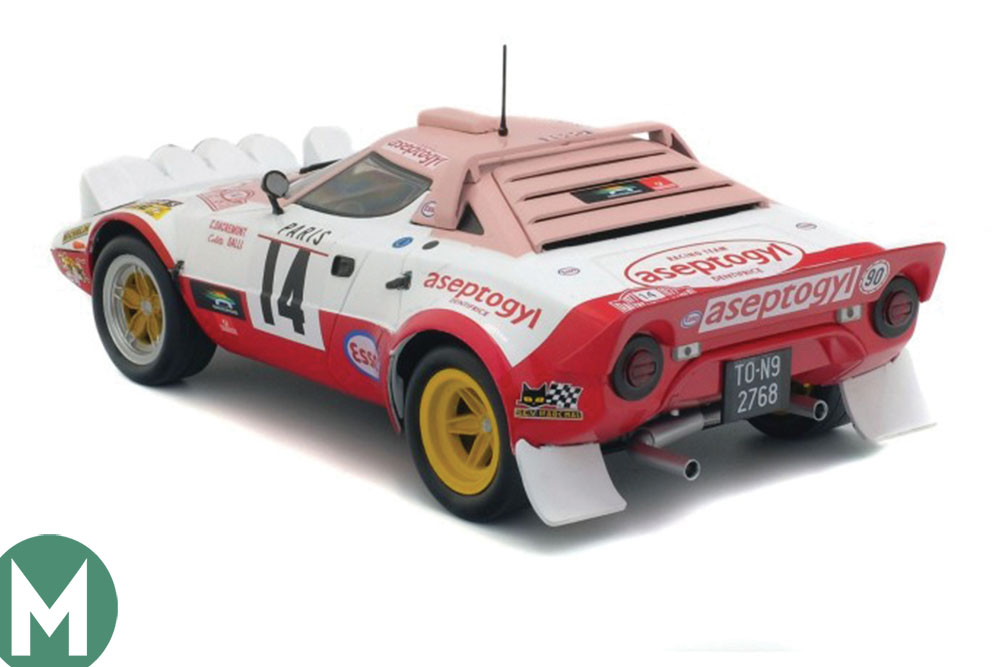 Throughout the 1960s, Solido's models were subject to continual improvement in terms of detail and authenticity and were designed from manufacturers' blueprints. The company's '100' series was a blend of production cars plus competition vehicles, mostly from European brands. Some die-cast brands – such as Italy's Polistil – utilised rather attractive, metal 'wire' wheels that gave their products a far more refined appearance than generic designs, as did Solido in the early 1960s, but the company then surpassed this with its '100' and 'GAM 2' series in the 1970s. These came with detailed wheels that were accurate replicas based on real vehicles, greatly adding to the miniatures' overall realism.

After the iconic French sports car maker Matra scored first and second places in the 1972 Le Mans 24 Hours, it engaged Solido to make a patriotic red, white and blue set of its two MS670s, in both long- and short-tail incarnations.
One of the most attractive facets of Solido's production is the aforementioned influence of French talismans. Its range includes the lovely little 1973 Alpine A110 1800S 'Berlinette' (Jean-Pierre Nicolas, Tour de Corse winner), in the larger, 1:18 scale, and it looks marvellous. There is also a 1:18 replica of Pascal Thomasse's winning Renault Maxi 5 Turbo from the 1986 Rallye d'Armor. Of course, no self-respecting model maker's catalogue would be complete without a Mini Cooper and Solido produces a 1:18 model that, unlike some replication attempts, really does look like a Mini. This left-hand-drive model (complete with French plates) features opening doors, plus excellent fine detailing such as the windscreen wipers, front fog-lamps and Minilite alloy wheels.
A few years ago Solido was taken over by Brittany-based Ottomobile, so the company lives on and will hopefully continue to maintain its high standards.
www.solido.com