If you've seen Le Mans '66 (or Ford v Ferrari as it's called in the US) you'll probably know that the Ford GT40s and Shelby Cobras used in the movie were not original cars but exact replicas – which is hardly surprising, since the GT40 that won the actual race (chassis P/1046) is probably worth something approaching the entire production budget.
The reason the film cars were so accurate is that they were built by Hi-Tech automotive in South Africa, the engineering arm of the Superformance brand that is both sanctioned by GT40 trademark holder Safir to make new versions of the model and also the only company licenced to build genuine continuation Cobras and Daytona coupés with Shelby chassis numbers.
Sussex-based Le Mans Coupés is the sole Superformance agent in the UK and offers the full range of cars. It was founded in 2003 by Nigel Hulme, who is well known in historic racing circles for his appearances in a Lola T70 and, in particular, the celebrated Le Mans Cobra '39 PH'.
Hulme set-up Le Mans Coupés after getting behind the wheel of a Superformance MK3 during a Shelby convention in Carolina, beginning by importing the Daytona Cobra and then expanding the offering to
include the Superformance MKIII and the GT40P/2000 series continuation GT40.
To date, Le Mans Coupés has delivered 50 GT40s and currently has three further orders on the books – and is now hoping to attract buyers for one of Superformance's less high-profile models, the Corvette Grand Sport pictured here.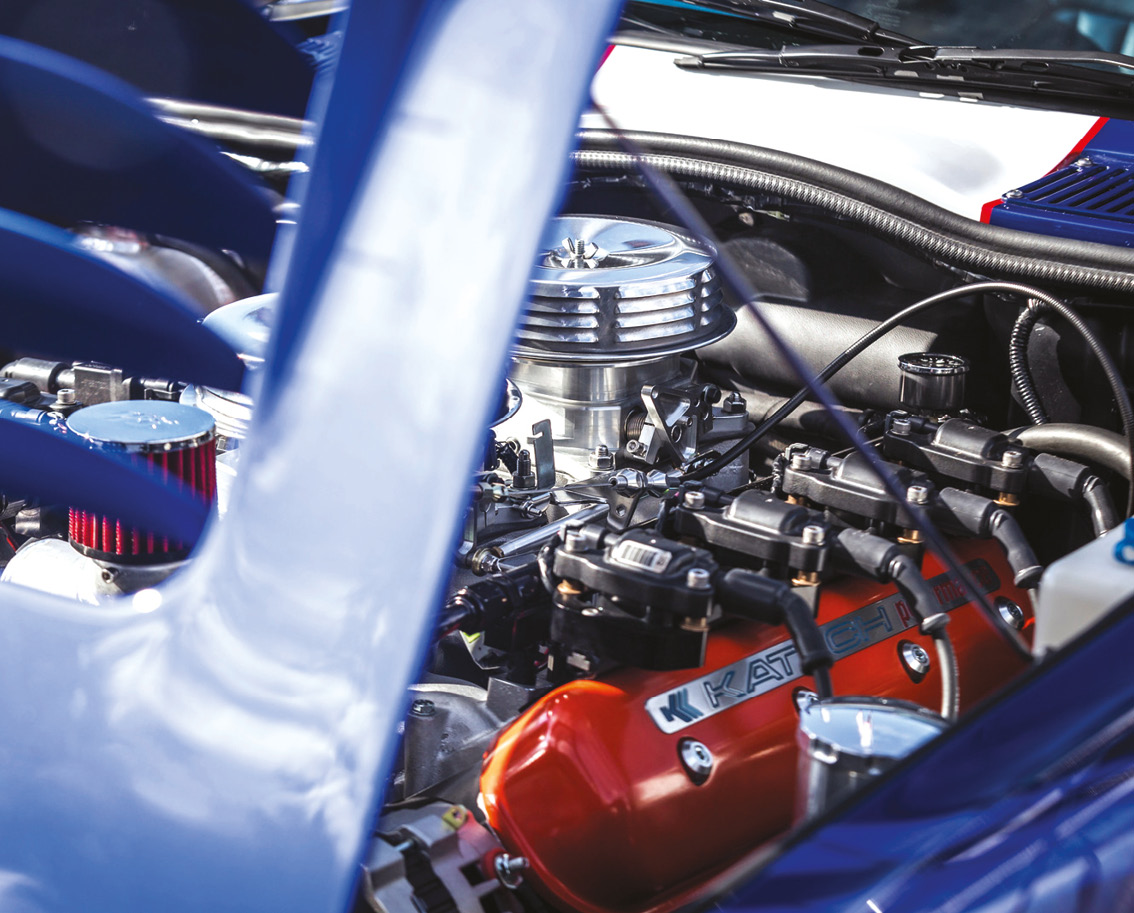 In 1962, Corvette designer Zora Arkus-Duntov set about building a series of lightweight racing cars based on the C-2 Stingray as a potential response to the success being enjoyed by the Shelby Cobras. Made from thinner glass fibre and with a stiffer chassis and more powerful engine, the car had serious potential – but GM bosses quashed the plan after just five prototypes had been built, well short of the required 125 needed to meet the rules of GT class homologation.
Orders went out to scrap the five cars, but surprisingly they survived and enjoyed a measure of success in the hands of various drivers, included a few stars such as Roger Penske, A J Foyt and Jim Hall.
The five are now preserved in museums and private collections, so the Superformance model is as close as most of us are ever likely to get to being able to own one.
The irony is, however, that these Superformance recreations are almost certainly better then the real thing – and they are also road-legal.
Buyers may choose from a range of GM engine options (the originals had power outputs in the range of 360-550bhp) while bodies are constructed from specially made, lightweight glass-fibre panels on a tubular chassis rolling on knock-off racing wheels. Interiors closely replicate those of the 1960s cars, complete with wood-rimmed steering wheel and 'Muncie' style gear shifter – and, of course, every car comes with its own, glorious side-pipe sound track.
Corvette Grand Sport Evocation, Available from Le Mans Coupés, Crawley Down, West Sussex. Lemanscoupes.com. Price: from £225,000
---
In the market for some GM Americana?
Want more bang for your bucks? Check out this muscle from General Motors
digital extra