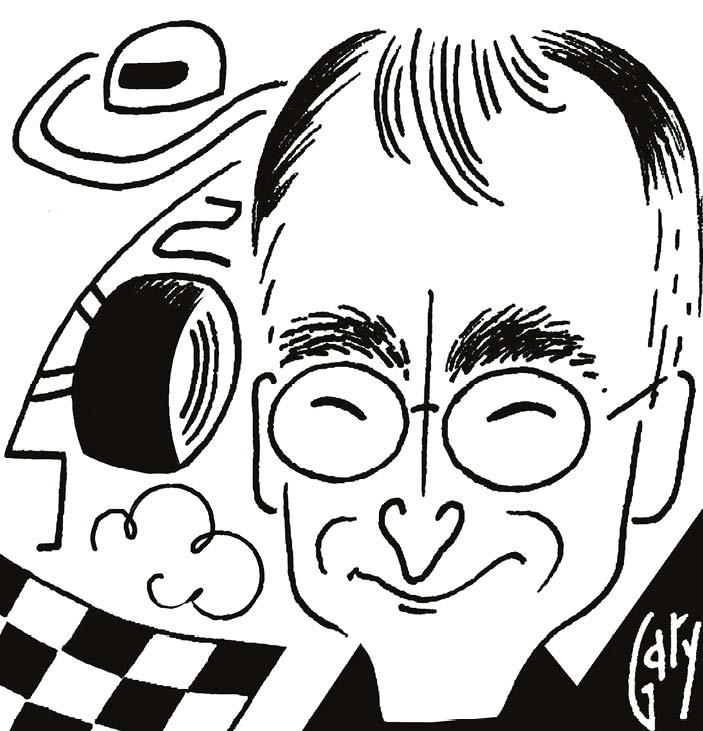 Ferrari was fined 50,000 Euros in Abu Dhabi for under-declaring Charles Leclerc's fuel load by 4.88kg. Not 4.88kg over the allowable limit (which is 110kg) – it was beneath the limit. There was simply less fuel in there before the race than Ferrari had informed the FIA of.
Yet Red Bull's Helmut Marko was furious about Ferrari having been treated leniently for this 'crime'. Why so? It's all about Mercedes, Red Bull and Honda having deep suspicions about the power advantage Ferrari has been enjoying, estimated at between 25-30bhp in qualifying, around 10-15bhp in the races. They've all had lots of theories, but the latest one was articulated by Red Bull's query to the FIA before the Austin weekend.
Would it be allowed, Red Bull asked, to run an electrical interference on the FIA's fuel flow meter? This device measures the amount of fuel burnt and sends data to the FIA in real time. The query extended to 14 pages explaining the technicalities of how they might do such a thing.
The FIA replied with Technical Directive 035/19 on Saturday morning of that weekend. No, it would not be permitted. Into qualifying, Mercedes set pole, bringing Ferrari's six-race pole sequence to an end. There were lots of, 'There you go,' type gestures around the paddock, at the obvious implication that Ferrari had been stopped from doing whatever it was the team had been doing previously.
Except that this was just a little dis-ingenuous. Sebastian Vettel, who'd made a small under-commitment through turn nine, missed pole by one-hundredth of a second. In the race before, where Leclerc sat on pole, Ferrari had actually been further off the pace than that, around 0.3sec slower than Max Verstappen's Red Bull. Ferrari sat on pole there only because of Verstappen's three-place grid drop for his yellow flag infringement. It was very difficult to see evidence that Ferrari had lost performance directly after TD35, given that it was actually closer to the fastest time after it was issued than immediately before.
In Brazil, a similar story: Verstappen on pole but Leclerc set to lap 0.3sec faster until a mistake late in the lap. These were circumstantial things, not underlying pace. The pace was much as it had been before the directive.
So perhaps Ferrari was still using it, despite TD35? If it was, for it to work would require Ferrari to under-declare how much fuel was in the car. Since the start of 2019 teams have to advise the FIA how much fuel they have on board before the race. If they are weighed after the race, they can compare that to the declared pre-race fuel load – and the amount used should tally with the number that the fuel flow meter estimates.
But if you were fooling the fuel flow meter into allowing an illegally high fuel flow (which would give you extra power) the post-race weigh-in would give the game away. Because you'd have used more than what the fuel flow meter estimated. The only way around that would be to under-declare how much you put in. So if, say, you put 105kg in and only declared 100kg, you'd have an extra 5kg to burn on an illegally high flow, which would not show up at the weigh-in. The fuel flow meter data and the difference between the pre- and post-race weights would match.
Except, of course, the FIA can spot-check you before the race – to see if what's in the car matches the team's own declaration. The FIA did precisely that this time, on Leclerc's car in Abu Dhabi, and found the difference to be just under 5kg.
"Red Bull and Mercedes have said they would protest Ferrari next season"
Under-declaring by 5kg isn't proof that you're cheating the fuel flow meter. But if you were cheating the fuel flow meter, you'd need to under-declare. Hence the suspicions that have arisen.
But if Ferrari was still using it, why was it so far off its usual pace in Abu Dhabi? Because we cannot stop our rear tyres from overheating in sector three, said Ferrari. The red cars were still vying for fastest times in sectors one and two. Besides, said Mattia Binotto, Ferrari have been weight-checked 'at least 10 times this year' and was always found to be in compliance.
So what is actually happening? Are Ferrari's rivals simply so frustrated at an apparently unbreakable Ferrari power advantage that they assume it must be something outside the regulations?
Are they simply missing a very clever and legal technical trick? If next year's Ferrari proves to show a downforce advantage, will that too be highly suspicious?
No-one outside Ferrari knows for sure the true source of the power advantage the SF90 has enjoyed this season, and probably never will. But we understand that both Red Bull and Mercedes have let it be known that if they have similar suspicions into next season, they will officially protest against the Scuderia. Which would then warrant a full FIA investigation.
Maybe that is exactly what is needed to truly clear things up?
Since he began covering Grand Prix racing in 2000, Mark Hughes has forged a reputation as the finest Formula 1 analyst of his generation
Follow Mark on Twitter @SportmphMark
---