Product of the month
The worst thing about having more money than you know what to do with is having to keep your bottles of Cristal (other brands are available) in those nasty carboard boxes. Well, Rolls Royce has come up with the solution to this incredibly first-world problem with this champagne cooler.
Made from aluminium and carbon fibre and wrapped in wood and leather, it keeps fizz fresh for up to four friends. At the push of a button it extends to reveal four hand-blown crystal flutes, arranged to mimic the layout of a V12 engine. You can add caviar carriers, nibble-holding cylinders and mother-of-pearl serving spoons. Rolls says the set "endows conviviality with one's closest friends, family or business associates." Yes, or you could save a colossal pile of cash and buy a mid-range BMW instead, or 617 cases of Marks & Spencer's Prosecco…
£37,000, rolls-roycemotorcars.com
---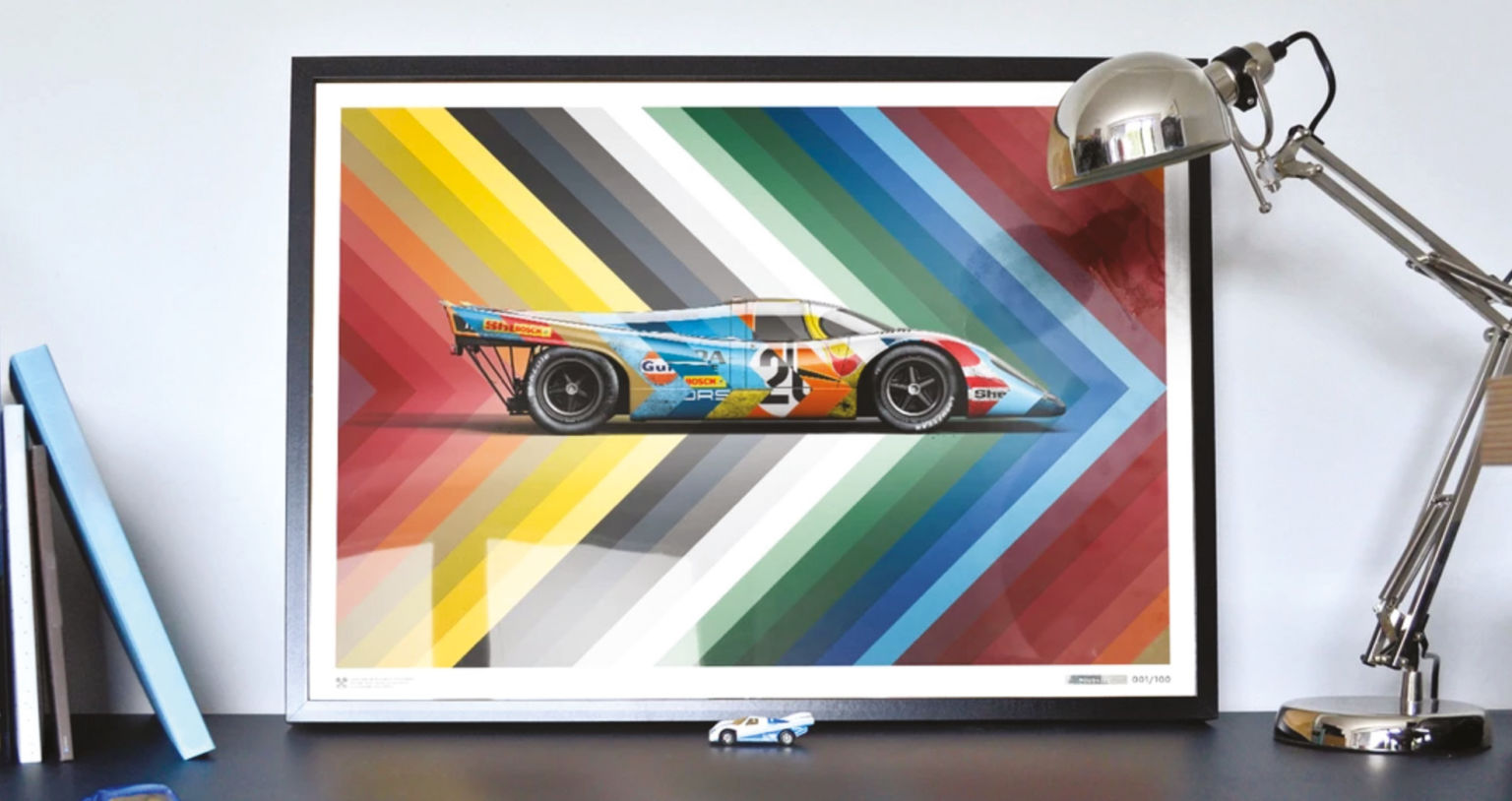 Porsche 917 artwork
We love the Porsche 917 – as do you, considering you voted it the greatest racing car of all time in this very magazine – but which livery is the king of Stuttgart's sports cars? Martini stripes? Gulf colours? Hippy car? Pink Pig? Or perhaps the classic red and white Salzburg? Well, you can now have an artwork that incorporates all of the above into one super-funky medley.
€90, kultkolben.com
---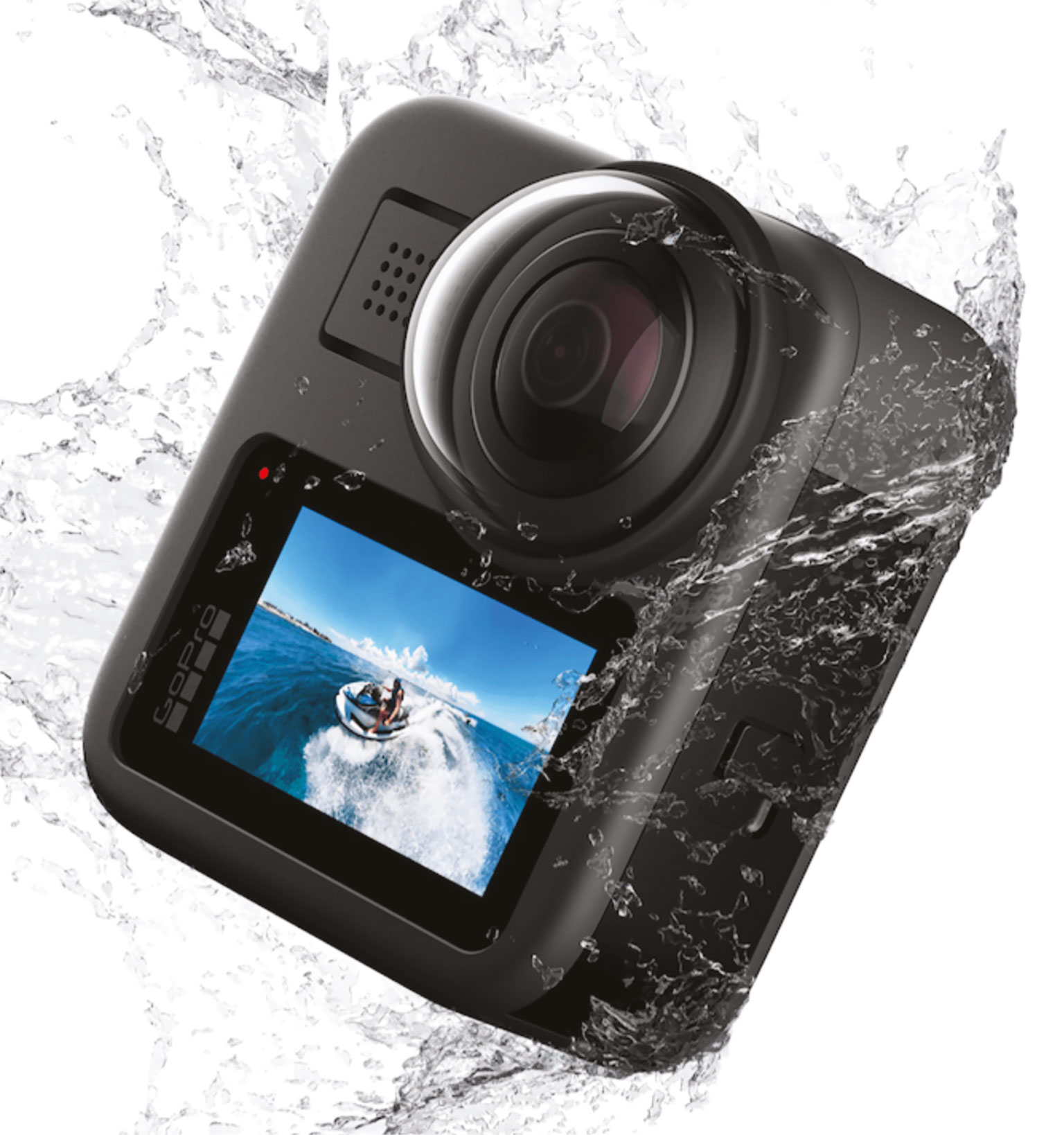 GoPro MAX 360 Camera
The best friend to a club racer has just got better. Head to any race or rally paddock in the country and you'll see GoPros (or similar… other brands available, and all that…) latched inside most cars. They're not just there for entertainment either (even if they do supply most of YouTube's amateur racing content); being able to watch your races or test sessions back can help you spot mistakes and potential improvements much more easily. GoPro is undoubtedly the market leader, and its MAX is its first truly accessible 360 camera. Incorporating dual 180-degree lenses that shoot in 1440p resolution all-round. There's also 360-degree mics, allowing you to relive every bit of tyre squeal and see your missed apexes from every angle.
£480, gopro.com
---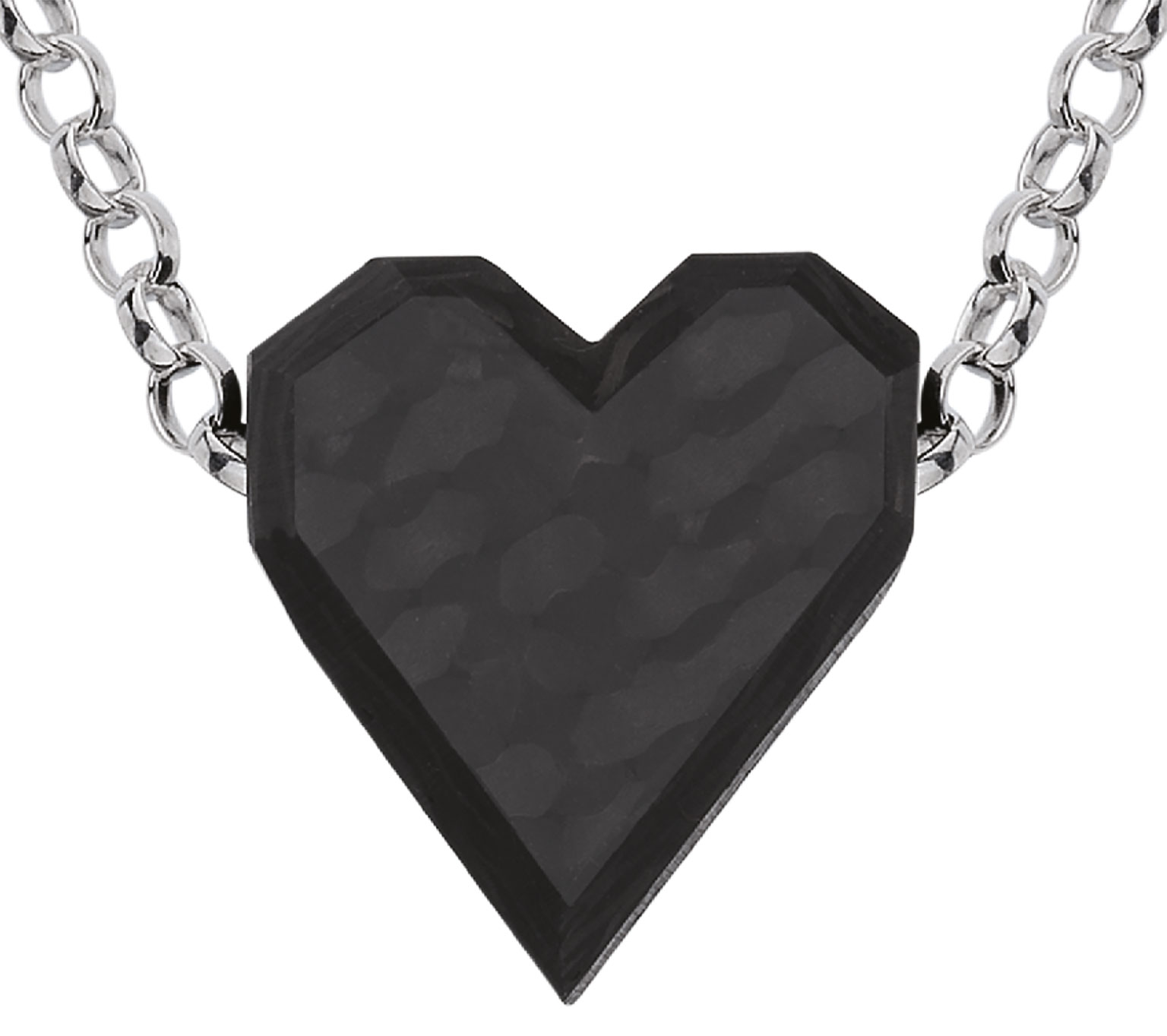 Alyssa Smith jewellery
Stuck with what to get the missus for Valentine's Day? Links of London too drab? Tiffany too mainstream? Well, take a look at Hertfordshire-based Alyssa Smith and her range of race-used women's jewellery.
Thanks to a new partnership with Racing Gold, which works with all Formula 1 teams to recycle race-used carbon fibre and mechanical components, Smith has put her own twist on the concept. Her works include charms, pendants and bracelets hand-carved from F1 components. Our favourites are the carbon fibre heart necklace and the carbon bead sets. There's also a range of men's pieces too, with cool cufflinks, chains and pendants.
From £68, (Heart necklace £120), alyssasmith.co.uk
---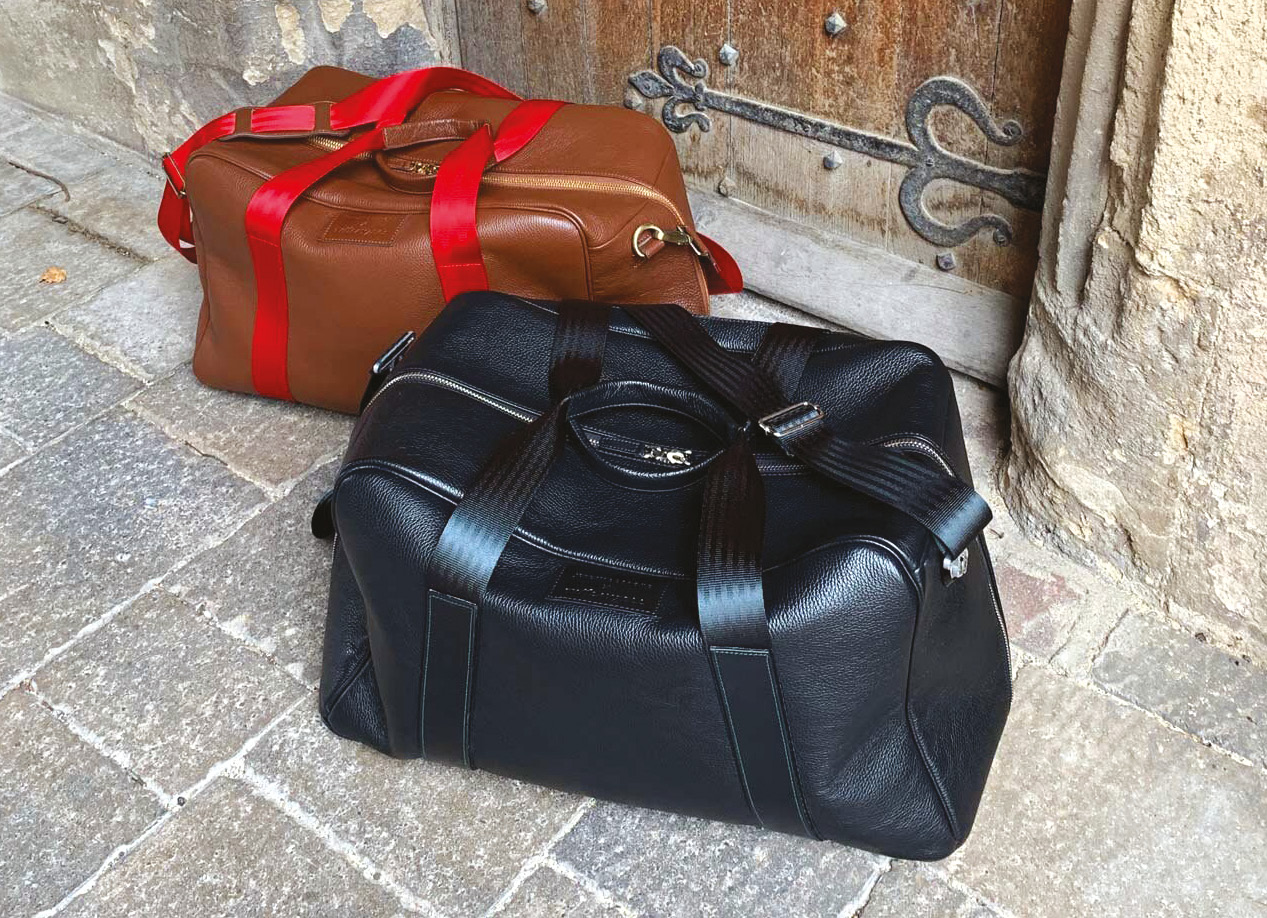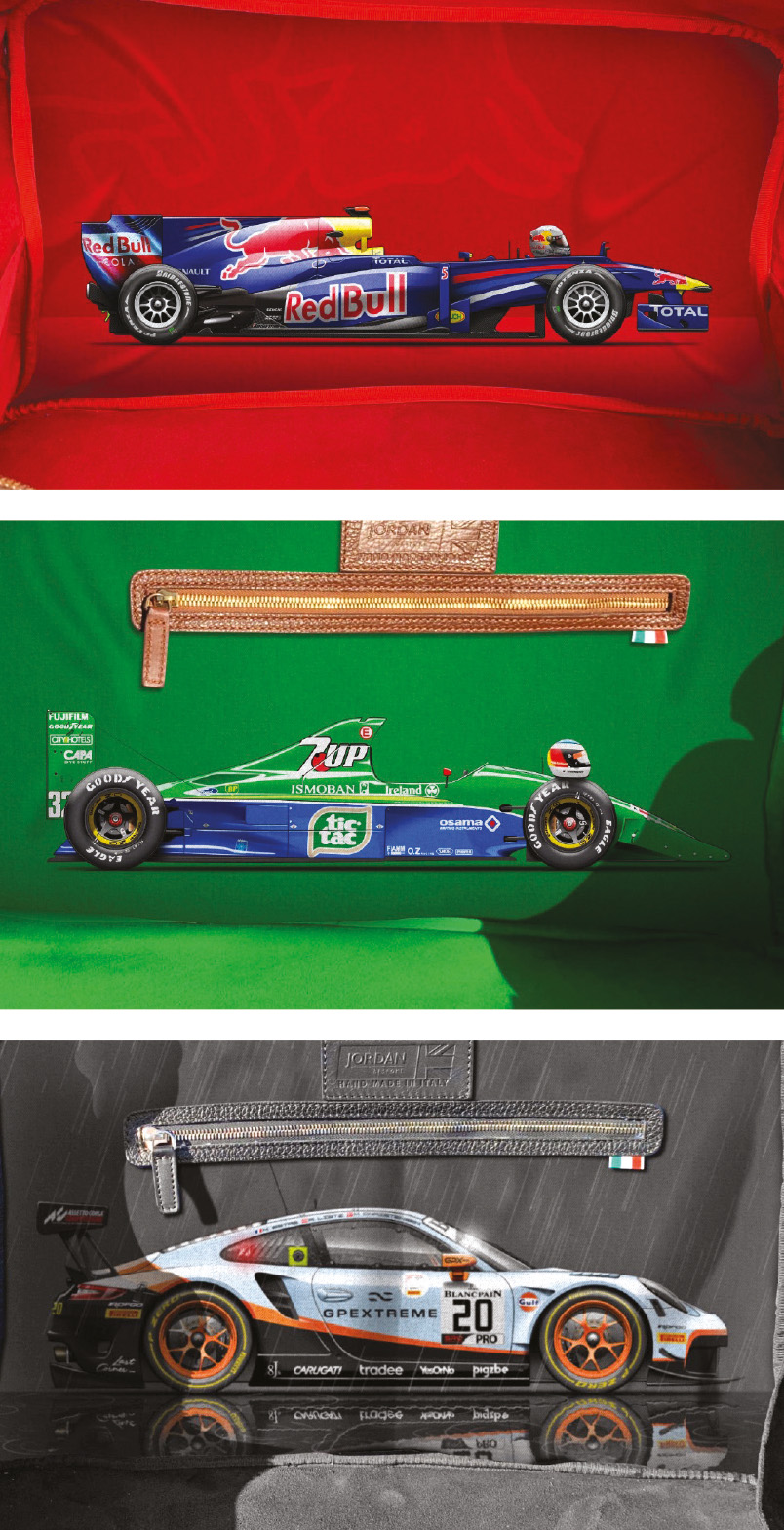 Jordan Bespoke car bags
Those who have been paying attention will already know about Jordan Bespoke's range from our recent Christmas Gift Guide (December 2019). However, the British firm has ramped things up thanks to a new partnership with artist Alex Pieussergues and his Last Corner workshop. The new deal allows you to choose from any of 76 fresh car prints to have on the lining of your luxury leather luggage – from the usual suspects such as F1 and Le Mans machinery both modern and classic, to more obscure beauties such as Porsche's 959 Dakar tackler, a Toyota Hilux, Tom Pryce's Token RJ02, the bizarre Maki F101 and even Lotus 7s. Thanks to Jordan's bespoke service you can also spec the leather and seat belt webbing that forms the straps.
From £795, jordanbespoke.com
---
Send us your products
If you have any products that might be suitable for these pages, why not send details to Robert Ladbrook at
[email protected]
---
Memorabilia: Pedal cars
Get the little ones hooked early with these miniature runarounds