Autumn 1983. An Alfasud Sprint hustles through the Northamptonshire B-roads with a Ford Fiesta XR2 several lengths in arrears. After a few miles, the Alfa driver jumps out at a T-junction and sprints to the car behind. "Excuse me," he says, smiling broadly, "but I assume from the way you're driving that you are going to Silverstone, too. Would you mind showing me the way?"
Such was my introduction to Tim Harvey. We'd been on the same road for the same reason – to attend the Austin Rover/Daily Express Scholarship final, him as a contender and me as one of the judges. Later that afternoon, just shy of his 22nd birthday, Harvey secured the prize – a funded season in the 1984 MG Metro Challenge. Having previously run a second-hand Formula Ford car from the back of a van, with his father and brother as mechanics, he was henceforth representing a manufacturer, the start of a journey that would lead to Le Mans, Macau and Bathurst, as well as one the most coveted titles in British motor sport.
To join the dots, Tim suggests we meet at The Bell in Hampton Poyle, a few miles north of Oxford. He orders a pint of Landlord bitter and a pheasant stroganoff and we step back to his formative years in 1960s Kent.
"I have childhood memories of my parents packing a picnic into the back of a Lotus Cortina and heading off to Prescott or wherever," he says. "They competed in all sorts of events in a wide variety of cars, so motor sport was engrained in me from an early age, but purely as a pastime. At one stage my Dad owned the well-known Costin Lister coupé, which he used for sprinting – and also sometimes to take me to school!
"I don't care about the fat bit, but love being called a bike racer"
"If I'm honest, my passion was always for motorbikes – and still is. I've become friendly with [1990s Superbike star] Jamie Whitham and have ridden with him. He sent me a copy of his autobiography with a personalised message: 'To Tim, a bike racer trapped in a fairly large car racer's body…' One of the best compliments I've ever received – I'm not bothered about the fat bit, but love that he calls me a 'bike racer'.
"Anyway, I started off messing around with dirt bikes on mates' farms and did a bit of schoolboy scrambling when I was about 10. My brother Mark, two years my senior, wasn't remotely interested, but one day he acquired a 100cc kart. I went along to try it and it seemed easier than falling off a motorcycle every weekend, plus we could do it together. It gradually became more serious; we started with a Vauxhall Astra estate and a roof rack, then graduated to a Ford Transit – but that's about as professional as it got. Mark eventually gave up driving to become my mechanic and he's now a doctor."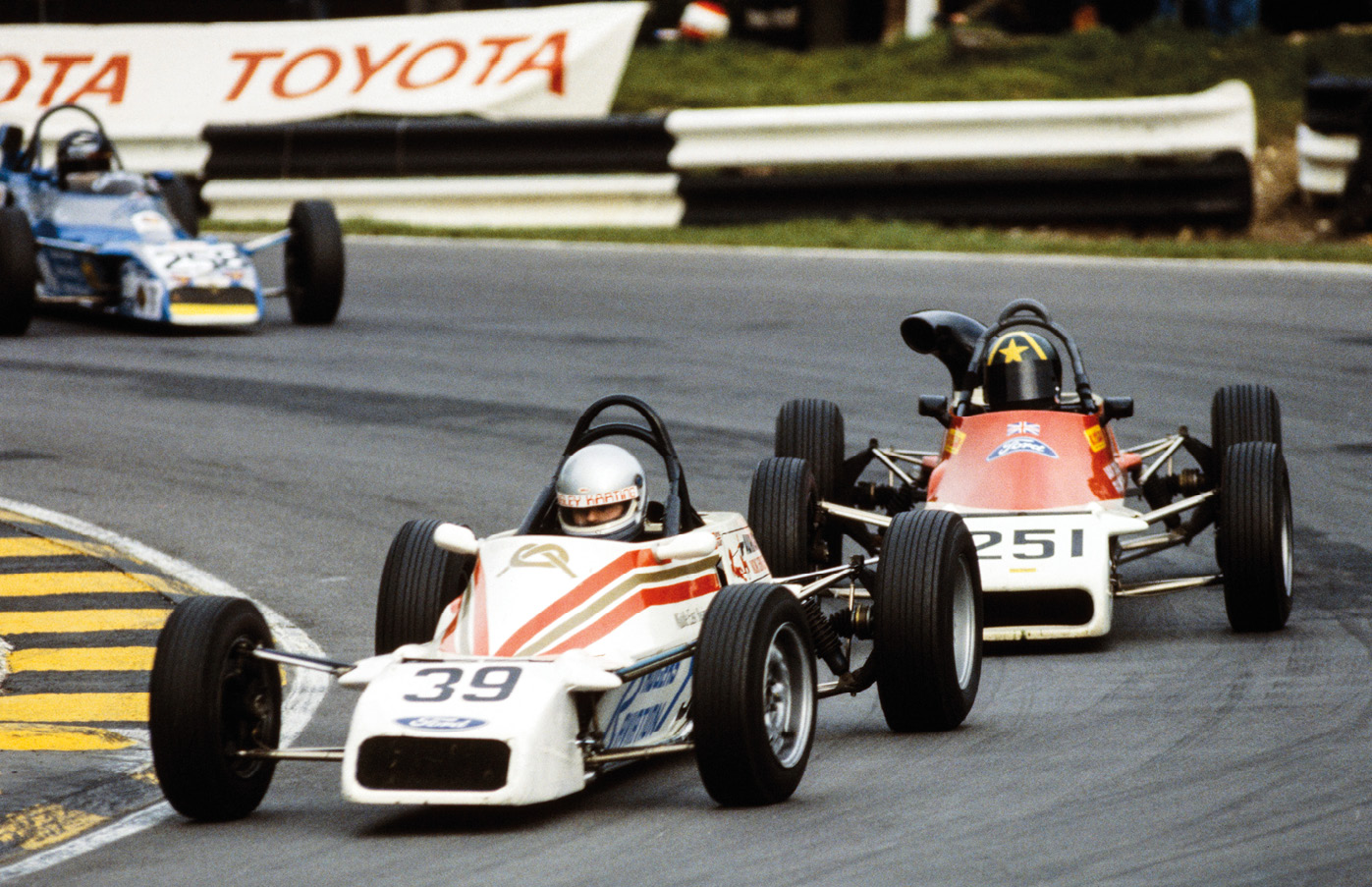 The switch to cars came at the suggestion of Ian Blackman, who ran Formula Ford team Auriga Racing Services. "I knew him because he was based locally," Harvey says, "and he invited me to a test at Brands Hatch. I'd never driven a car on a circuit, but absolutely loved it and sold all the kart kit to buy a Van Diemen RF81 rolling chassis. Ian loaned me an engine and gave me some second-hand tyres, which is how I got up and running. My dad and brother were my mechanics and we did a few Champion of Brands races in 1983, again completely for fun.
"We didn't have much money and at one meeting a security guard caught me outside the gate, selling some spare complimentary tickets to the public. I was frog-marched to the office of [period circuit boss] John Webb, but fortunately I'd been working at an estate agent and my sales patter kicked in. By the end of our chat I'd managed to persuade him to let me have some free race entries…"
Harvey had started only a few races, with a couple of top-five finishes, when Blackman suggested he should enter the Formula Ford Festival, the category's annual showpiece. "I think it was my sixth event. It was only when I turned up on Thursday and found there were 200-odd entries that I realised this was quite a big thing.
"Auriga was running several semi-works Van Diemens for drivers from around the world and they'd been saving up special sets of tyres from batches they'd used during the season. Some of his guys got knocked out through various heats and quarter finals, while I kept progressing. All of a sudden I found I'd been whisked from being run from the back of our van to being adopted by Ian and getting tyres that had originally been set aside for others. It was my first taste of support from a proper team. We had a bit of a misfire in the semi – only a battery terminal, nothing serious – and I ranted at my Dad and brother to get it fixed, which probably ranks as my first professional tantrum. They never let me forget that…"
In a high-calibre field of established FF stars, it was remarkable that a tyro in a two-year-old chassis should qualify as high as 13th for the final; more so still that he should finish seventh. That led to a phone call from Austin Rover, which is where we came in.
"I'd not really thought about doing much more than a few Champion of Brands races in 1984," he says, "but I realised the Metro Scholarship was an opportunity and that I had to make the most of it.
"I was adjusting to front-wheel drive, didn't know any circuits apart from Brands and crashed quite a lot, so had to find extra sponsors to top up the budget, but suddenly I found I was taking the sport seriously. The car was run very professionally by Roger Dowson and I was up against some very good people in a strong championship. I absolutely loved it and it was a way of going racing almost for free, although in my mind I think I was still a budding single-seater racer."
Following a second season in MG Metros (with some Formula Ford on the side, after he'd won a Ray chassis in a competition organised by Cars & Car Conversions magazine), he persuaded sponsor Istel to back a full assault on the major British FF1600 Championship in 1986.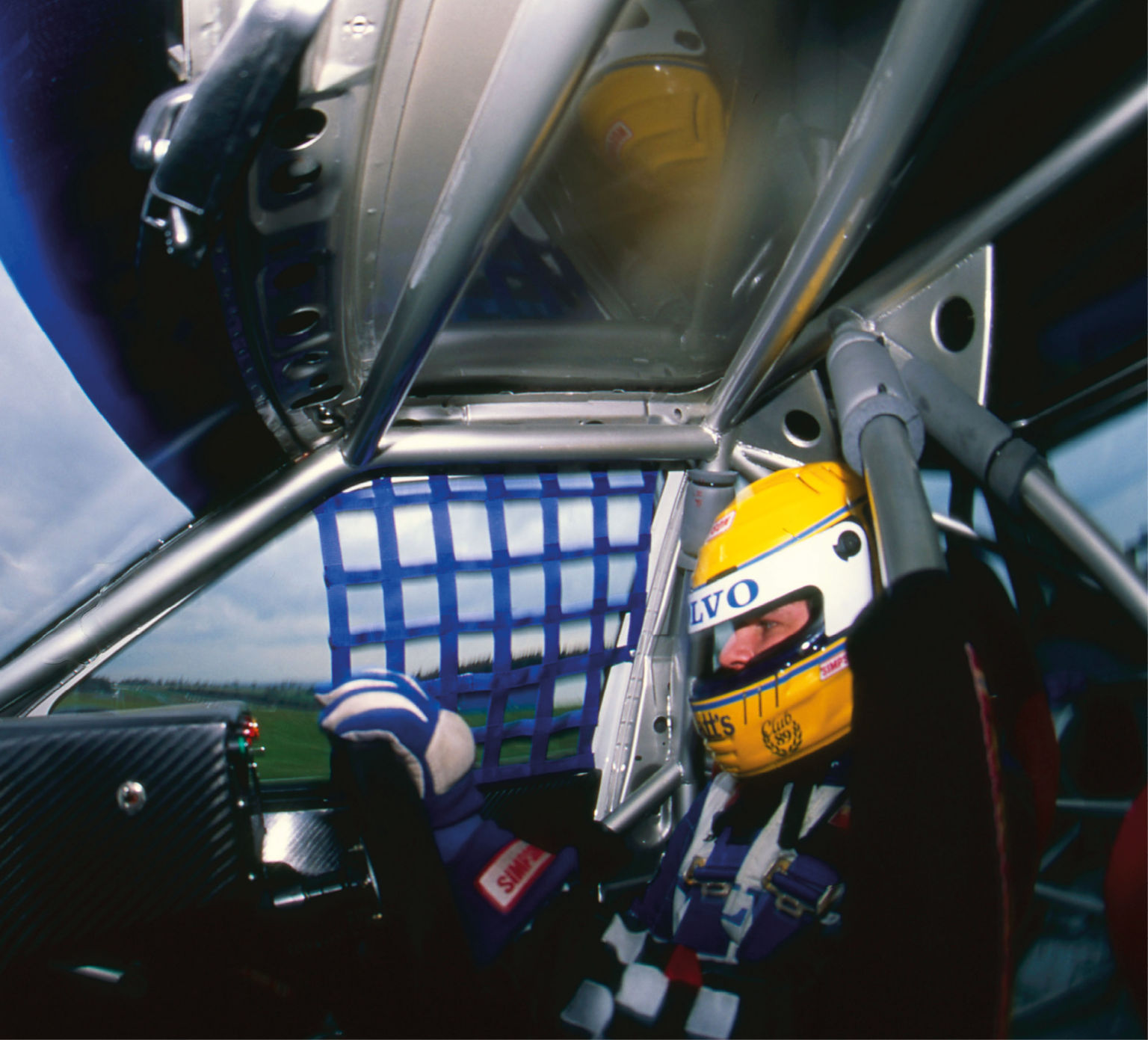 "I had a seat with the works Quest team, by now run by Ian Blackman," he says, "and it seemed like the best thing ever. It was absolutely where I wanted to be. In the first race of the season, however, on Silverstone's old triangular Club Circuit, there was an incident at Woodcote and cars started spinning ahead of me. In the confusion I slammed into Gerald van Uitert's Van Diemen and his gearbox came straight through to my car's pedal area.
"I was taken to Northampton General, where the duty surgeon X-rayed my ankles and announced that they would have to amputate my left foot, because it had basically exploded – there was nothing there. My wife interrupted, told them to stop and called my brother, who was by now running the intensive care unit at the London Hospital in Whitechapel. I was given some painkillers and transferred to London, where they had fixed similar injuries in the past. They had a very good orthopaedic surgeon who basically saved my foot. My recovery took several months and I didn't really think about single-seaters after that."
Istel offered him the chance to do a one-off production saloon race at the campaign's end, in a Rover SD1, and proposed that they should continue their partnership in a different domain. At the start of 1987, again in an SD1, Harvey made his debut in the British Touring Car Championship – an association that has continued almost unbroken ever since. It was to be a successful campaign, Harvey taking three wins and becoming class champion, although Chris Hodgetts (Toyota Corolla) collected the overall title.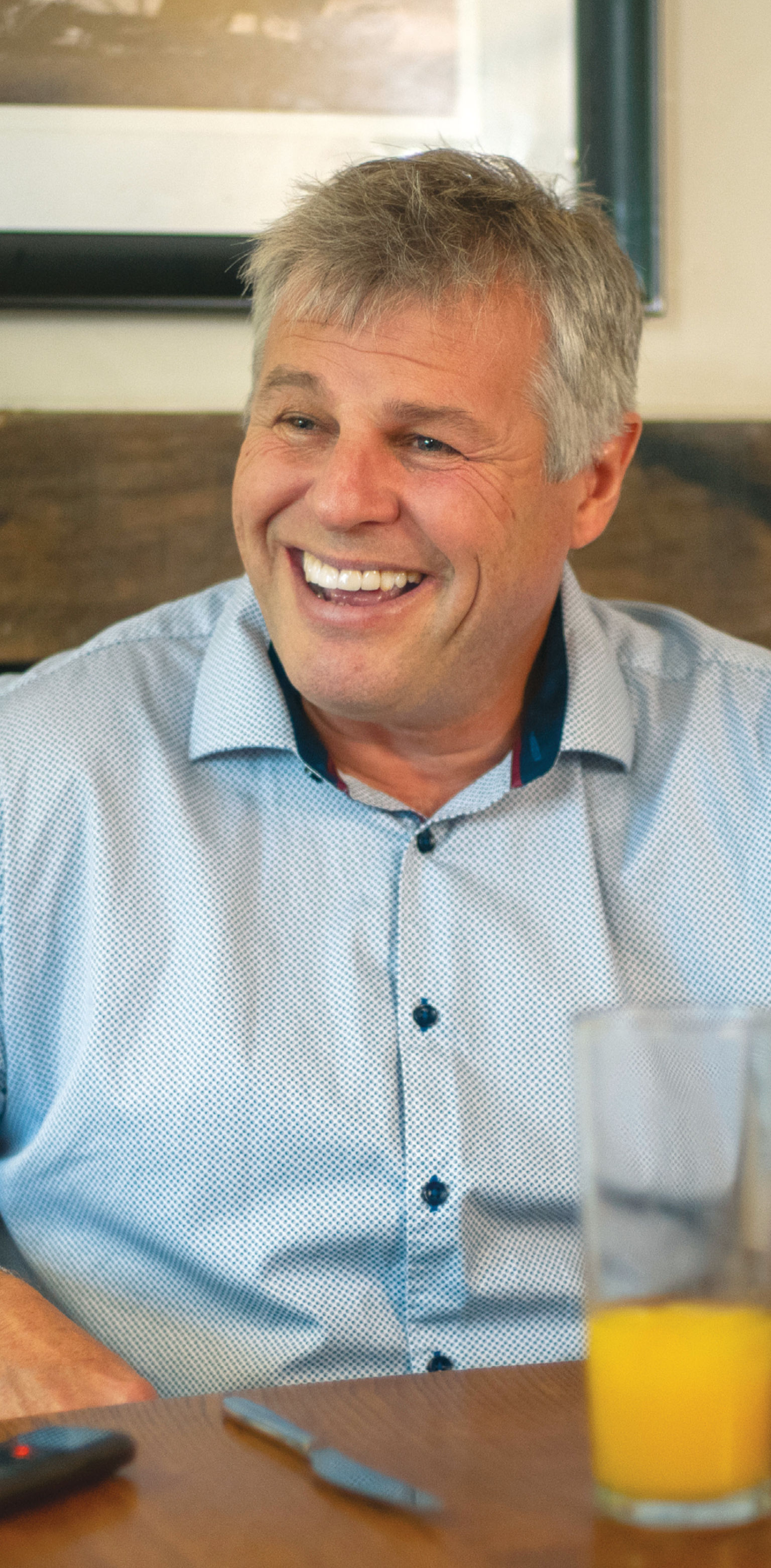 "If I hadn't had that accident," he says, "I might have floundered around in single-seaters for a few years, run out of money and then walked away from the sport. In reality it did me a favour, getting me into saloon cars at a perfect time. When I joined the BTCC grid in 1987 I was the youngest driver, at 25. Things have changed a bit since.
"That Rover was a fantastic car, very user-friendly, a cuddly beast, and I absolutely loved it. It was Andy Rouse's 1984 championship winner, run brilliantly well by John Maguire. We needed a new engine after a failure at the first meeting and Rouse no longer built them, but Tom Walkinshaw Racing had finished its European programme with Rover and was selling everything off. I went to TWR and all these V8s were sitting there in cellophane, fully dressed with alternators and starter motors. I asked whether I could see any dyno sheets, to establish whether one might be better than any of the others, and was told, 'Never mind the dyno, what size d'you want? We've got 3.5, 3.9, 4.0 or 4.2…' My jaw hit the floor, but I just asked for a 3.5, which is what was supposed to be in it."
The BTCC was on the cusp of what many regard as its most spectacular era, that of the Ford Sierra RS500. "That was the ultimate Group A racer," Harvey says. "Far more power than grip, 560bhp, 176mph, great fun, huge grids, good drivers. From 1989 my car was prepared by Andy Rouse and he was absolutely the man, capable of taking on – and beating – the factory cars from Eggenberger. He taught me an awful lot about engineering during that period, plus how to go racing as a professional.
"That might have been the pinnacle in terms of sheer enjoyment, because the cars were fabulous and money hadn't yet come into the BTCC the way it did during the Super Touring era, when manufacturers became involved. We were still racing for our own independent sponsors and there was a real fun element. Drivers had motorhomes at the track, so we'd all hang around together. It hadn't become money-orientated or super-professional – it was a really good period."
At a time when the championship had serious strength in depth, with about 20 RS500s on the grid, Harvey established himself as a regular frontrunner. In 1989 he scored victories at Thruxton and Donington Park, while in his spare time winning the short-lived BRDC British C2 Championship for the second straight season, not to mention racing at Le Mans (see right). At the end of that year, he also went with Rouse to contest the Guia touring car race in Macau… and won. Given that the Macanese track is barely wide enough to accommodate the F3 cars that contest its signature race, it must have been a squeeze in a Sierra.
"It was really hairy," Harvey admits, customary grin now amplified, "because the speeds were obviously very high in some parts of the track while the margin for error was absolutely zero. And, as you know, those cars used to light up their rears, go sideways very easily and wear out their tyres after only a few laps. It wasn't my first experience of a street circuit, because we'd supported the Birmingham Superprix, but I really enjoyed the precision it required. We were up against the factory Nissans and Toyotas, too. To win there on my first visit remains one of my most memorable experiences."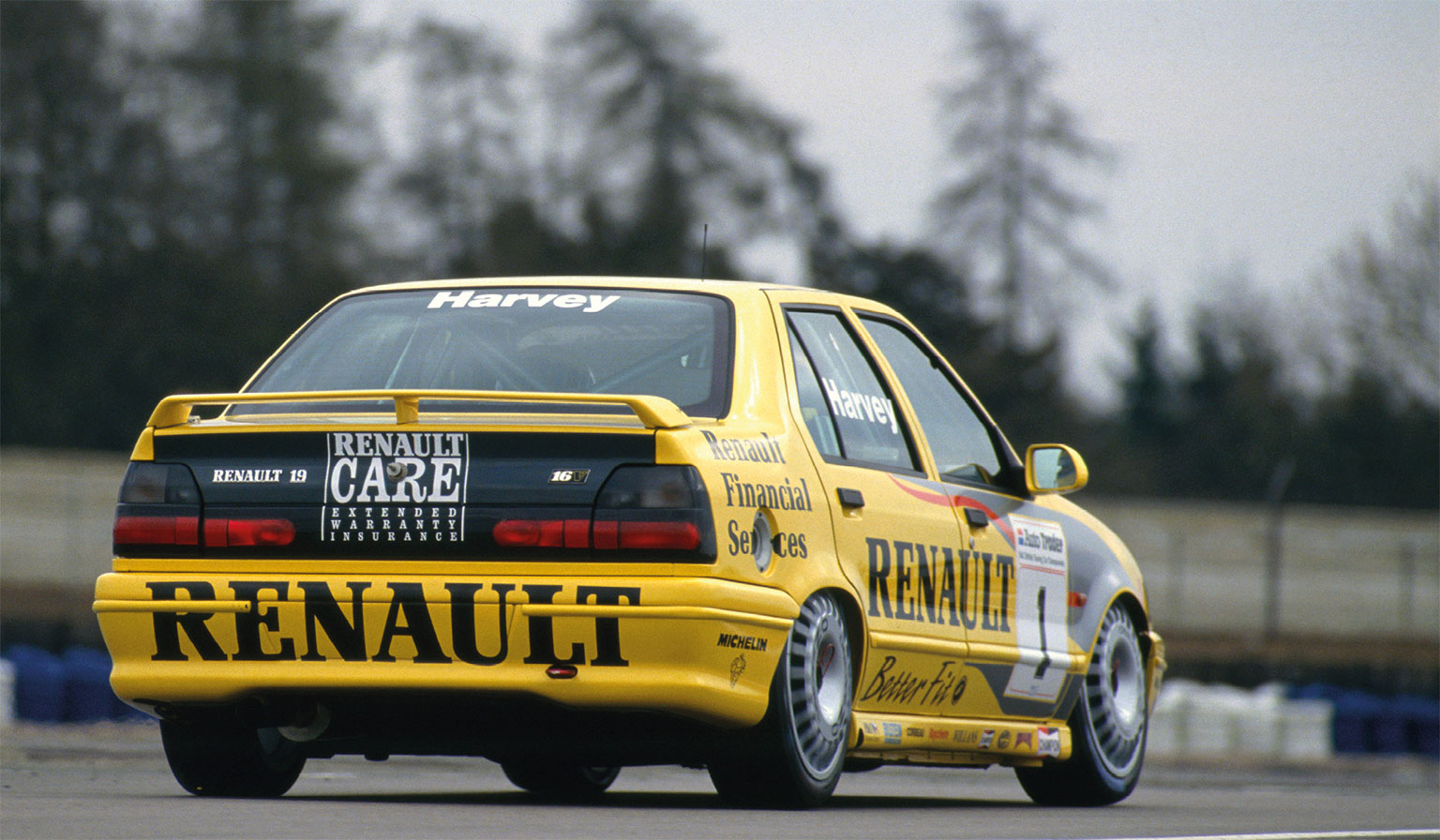 The following year he landed a deal to race a factory Spice C1 car in selected rounds of the World Sports Car Championship, alongside his existing BTCC commitments, and was thus switching between a 760kg car with 3.5-litre, 620bhp Cosworth DFR F1 engine and full ground-effect aero – and a car with no downforce at all.
"Fortunately," he says, "I'm adaptable. That Spice was the fastest thing I've ever driven, only a few seconds off a competitive F1 lap at the time, and I have to say that some of my most satisfying and enjoyable races were in Group C. The cars were immense; Spice was the giant-killing underdog against Jaguar, Sauber-Mercedes, Nissan and all the Porsche privateers. We didn't have turbocharged engines and couldn't wind up the boost in qualifying, but we raced flat out for a full 1000 kilometres and obtained some fantastic results, including a third at Donington and fourth at Spa. To do that in a world championship event, given the calibre of the opposition, was immensely satisfying.
"I know all drivers say this, because we all wear rose-tinted goggles, but I genuinely believe I was involved in three of the greatest periods of racing: the end of Group A with the Sierras, the final phase of Group C and then Super Touring through the 1990s."
From 1991, though, the demands of the latter would leave little scope for racing sports cars or anything else. And if juggling between Sierra and Spice had required a cultural adjustment, so did the first generation of 2-litre BTCC 'Super Tourers'.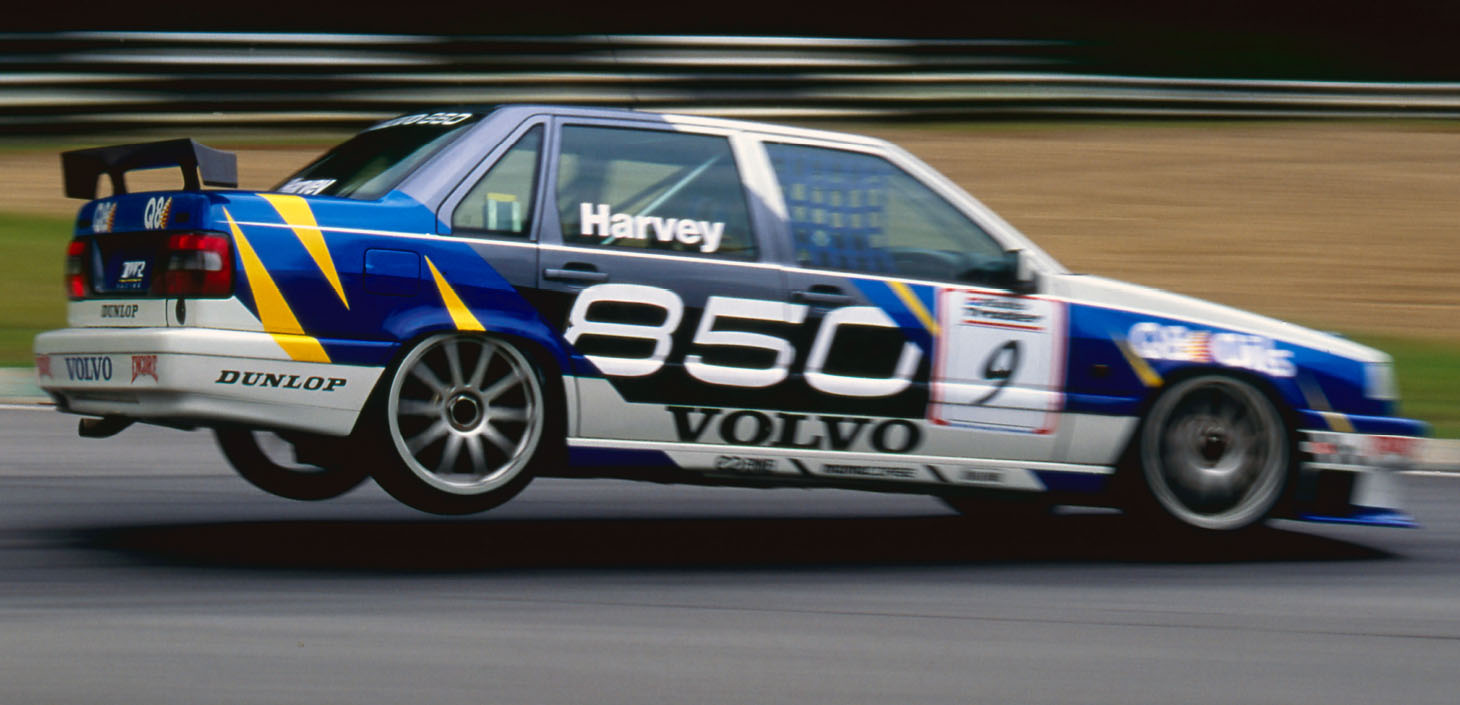 "Given what I'd been racing," he says, "driving a BMW M3 E30 felt a bit like getting back in a Metro Challenge car. It felt so slow. It was a 2-litre shopping car, really. The chassis was great, but the focus had changed totally from the excitement of controlling the power to maintaining momentum and working much, much harder to find those tenths or hundredths at each corner. It was just a different challenge."
He finished eighth in the championship that year, with a win at Silverstone and a couple of podiums, the prelude to a season that resonates still.
"You could," he says, smiling, "write a book about 1992."
"The shock of what happened to Vic absolutely slayed me"
After a steady start, Harvey picked up his first victory of the year in race seven, Donington Park, before starting a five-race winning streak that commenced at Knockhill in July. There was, though, a thunderbolt in store: during that summer, team principal Vic Lee was one of several people arrested after customs officials found a package of cocaine in one of his racing trucks as it prepared to cross from Holland to the UK.
"I'd known Vic for a very long time," Harvey says, "so the shock of what happened absolutely slayed me. He worked incredibly hard at his racing business – and everyone who drove for him will tell you the same. He was there first thing in the morning and last thing at night, he inspired the guys that worked for him and ran a brilliant team. None of us had the slightest clue that there was anything else going on.
"On the day of the arrest I'd taken my young son to London. Mobiles weren't universal in those days and it wasn't until I rocked up at my brother's house for dinner that I heard the news.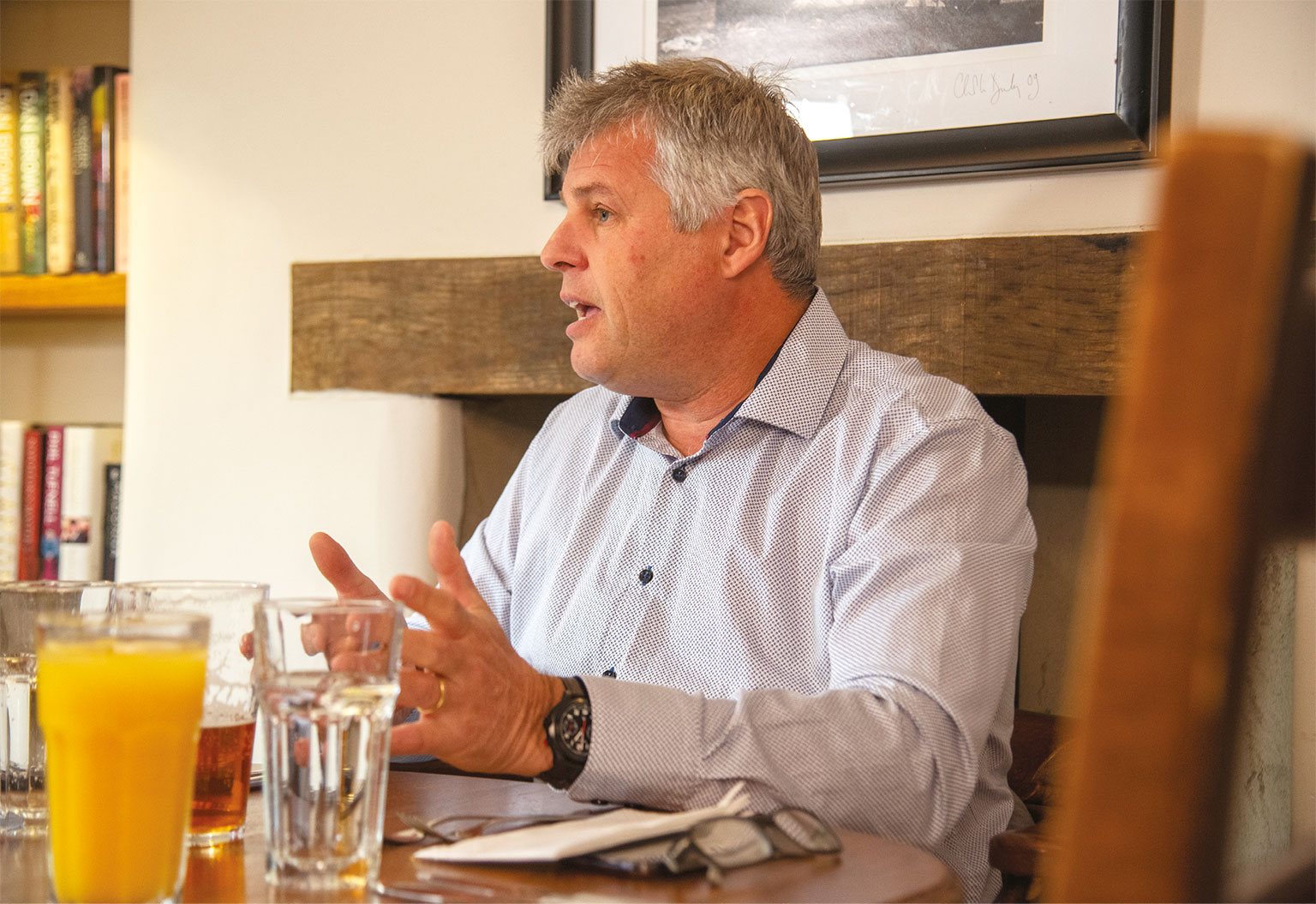 "It was a total shock and I had no idea what might happen next. The first thing we established was that none of the team's assets had been impounded. Customs officials had already been through the books – they'd been investigating behind the scenes for about eight months – and everything on that side was completely clean, so we just needed to find a way to run what we had.
"Naturally, the first thought of BMW and all our sponsors was to close the doors, walk away and have nothing more to do with it, but I think that would almost have made us look guilty by association. If we carried on, it would show that the incident had been a Vic thing, not an all-of-us thing. Gradually, following an incredible series of meetings and phone calls, BMW agreed to continue."
Harvey went into the Silverstone finale trailing Vauxhall driver John Cleland by a single point, with defending champion Will Hoy (Toyota) also in close contention. All three qualified modestly, but in the race's final phase they ran fourth to sixth, with Hoy at the head of the group and Cleland at the rear. The Scot moved to the front, however, after Harvey muscled past Hoy at Copse and both ran wide. The Scot then hit his rev limiter – while giving a finger to Harvey's team-mate Steve Soper, who had now also joined the fight – and Harvey was able to repass to move back into a title-winning position. Shortly afterwards, Soper and Cleland wound up in the gravel after one of the most controversial of all BTCC tangles and Harvey was able to breathe slightly more easily as he took fourth place and the title. "I suppose all the ruckus about the incident between John and Steve took some edge off the celebrations," he says, "but that season was hugely satisfying personally after all the contrasting emotions. There was even a tinge of sadness that Vic wasn't there to enjoy the fruits of what he'd built up, but then I couldn't feel sympathetic due to the nature of what he'd done.
"Stopping would have made us look guilty by association"
"I was hoping this might open the door to a factory contract that would allow me to develop a long career with BMW, until they announced they wouldn't be continuing in the BTCC – and they had more than enough drivers for all their other programmes. The decision had nothing to do with what had happened in 1992, but was purely down to a disagreement about ballast proposals that were being discussed for rear-wheel drive cars, and other rule changes. I'd built a really good relationship with BMW over two years, but there seemed to be no opportunity to do anything about it.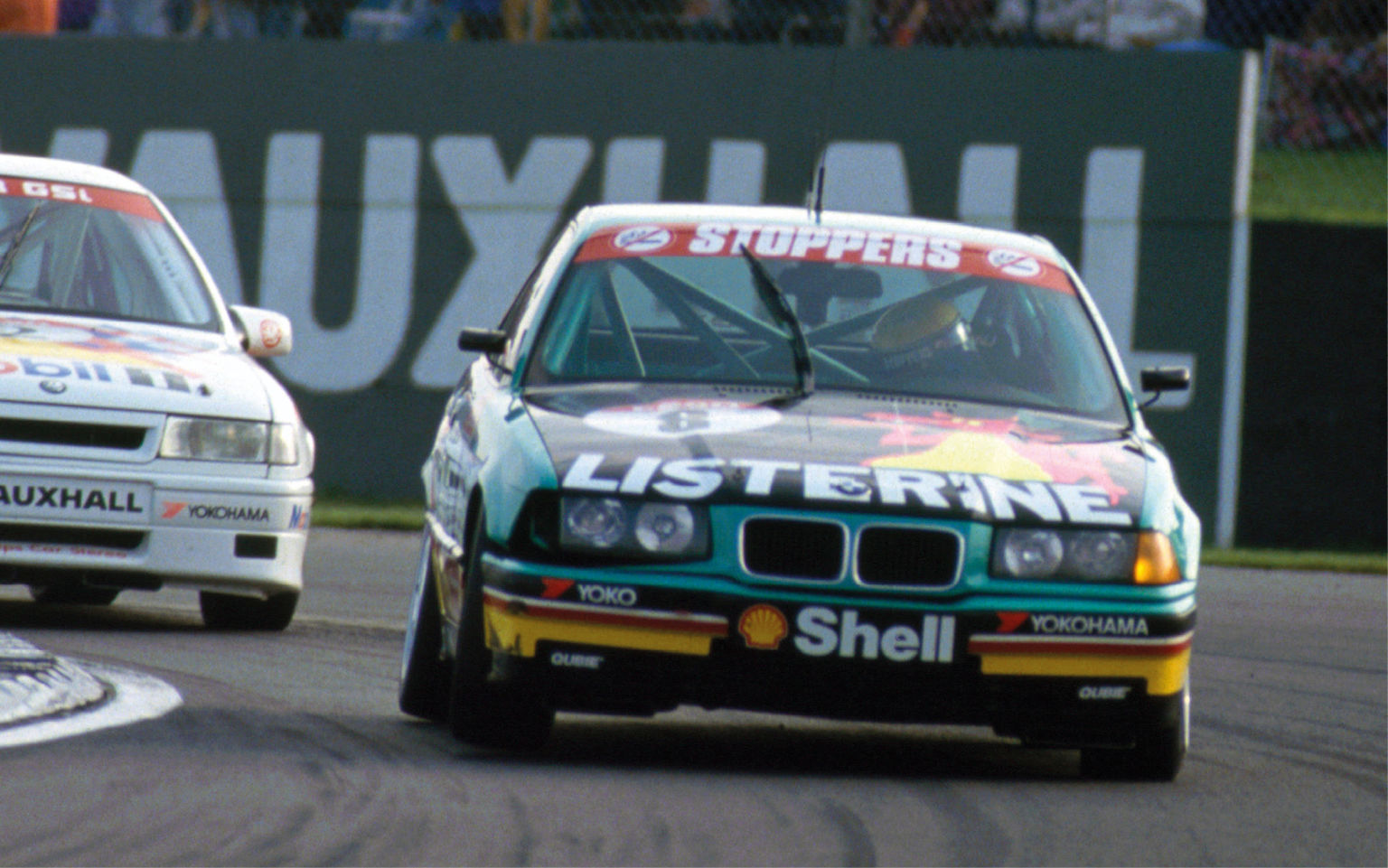 "I had other offers, including a lucrative two-year deal with newcomer Renault, and given the firm's competition history I thought it had every chance of being successful. So I signed – and then a month later BMW patched up its differences with the BTCC… and Jo Winkelhock landed a title-winning drive for '93, which I obviously always felt should have been mine. The timing of that remains one of my biggest regrets.
"My expectations were very swiftly quashed. I'd been at an end-of-year awards dinner in Munich with BMW, then flew straight to Paris to meet the designer of the new Renault 19 Super Tourer that was going to conquer everything. I went from grey, austere Boss suits in Germany to a guy with dreadlocks and a Hawaiian T-shirt. I'm not saying one approach is right and the other not, but it was a huge cultural shift. The prototype 19 was up on stilts, like a rally car, when everything else was getting lower and lower, and had a standard pedal box and a handbrake. I realised straight away that it was little more than a converted road car and a long way removed from what we were already racing. My heart sank and I had no idea how to break the news that it wasn't even close to what we needed. I wasn't going to be defending my title very hard…"
Nor did he, though he scored an early win at a wet Donington on the day of Ayrton Senna's memorable victory in the Grand Prix of Europe. "That," he says, "was a combination of having the right tyres, the car working strangely well in appalling conditions and the fact I've always gone well in the wet." Fortunes improved when the team switched to a Laguna for 1994, but by then the relationship was fractured so there was little prospect of staying on when Williams subsequently took charge and converted the team into a BTCC powerhouse. "In my desire to see the project succeed," he says, "I'd been the one pointing out what was wrong, what needed to be done, and there is no easy way to do that. You end up putting noses out of joint, but that was only because I wanted us to move forward. You then get swept up in politics, people trying to cover their own arses, and it became quite an unpleasant environment. I was ready for a change."
"Walkinshaw ran it by fear –everyone was terrified of their boss"
He moved to TWR Volvo for 1995, winning twice and finishing fifth in the standings, but only for one year. "I knew Tom Walkinshaw," he says, "and we'd always got along well, but his attitude changed once I signed a contract – he seemed to run the whole operation on a fear principle – everyone was terrified of their immediate boss. That said, I enjoyed my time there and would like to have stayed, but it was clear that Rickard Rydell was the number one driver, who would get the best of everything. That was the first time I'd ever been aware of not having equal footing with a team-mate, and we had disagreements about that, but there were clearly no hard feelings because Tom later invited me back to drive an S40 at Bathurst."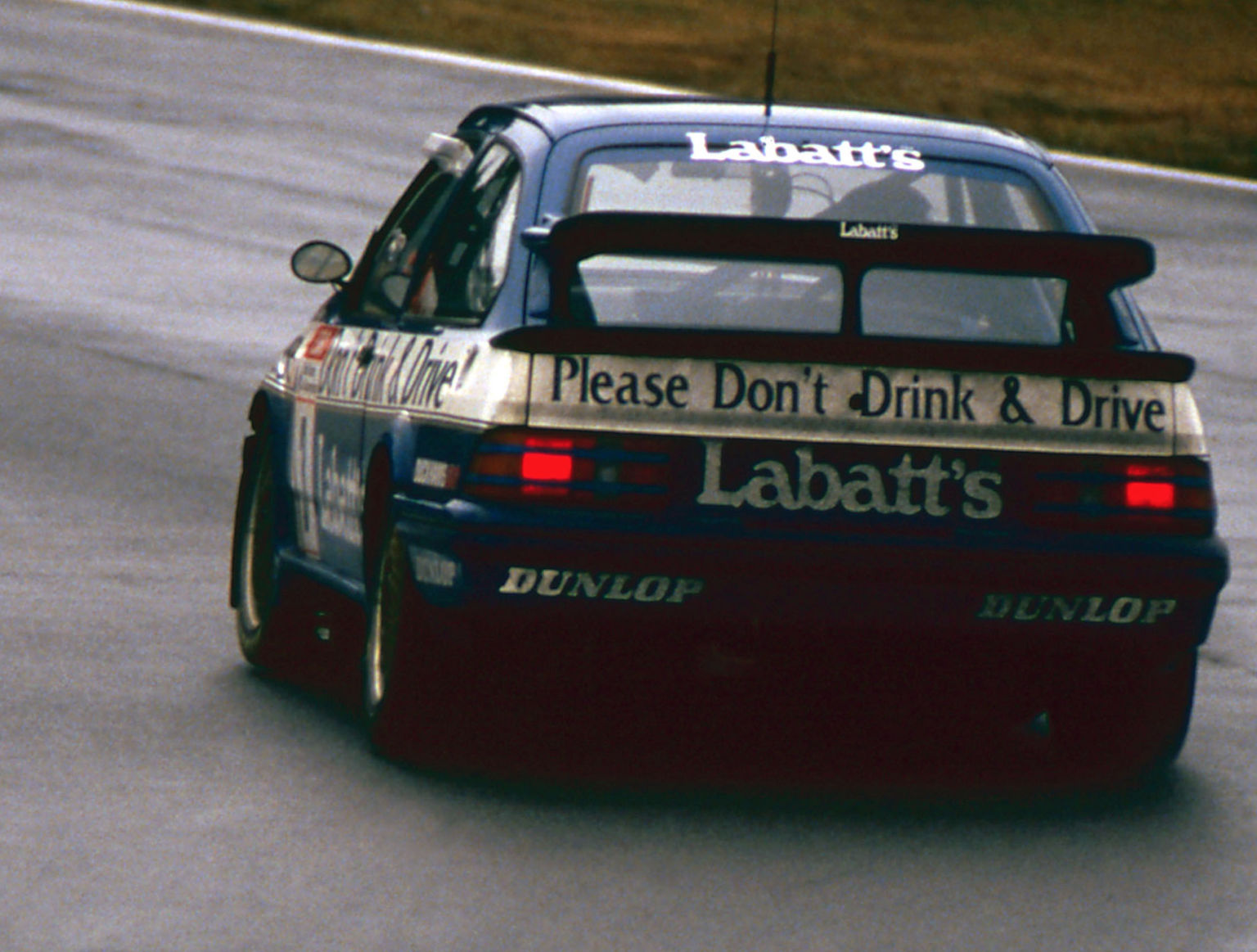 Harvey later moved to Peugeot, to drive a 406 that was successful in every country apart from the UK. "Sheer internal politics," he says. "There was winning technology sitting on the shelf at Peugeot Sport in France, but we weren't allowed access to it and had to develop our own. There was no development crossover at all. It was also the first time I'd competed in Super Touring without the budget to match other top teams.
"I think I realised the writing was on the wall for the those regs, because budgets had escalated to a point that it was beyond the value of simply being involved. It had become 'win at all costs' – if you didn't, how could you justify the cost? I could also see the end for me if I was no longer able to get into a top team, but I'd had a very good run."
He would return to the BTCC for a short time – the 2002 season would be his last as a driver, in a Peugeot 406 Coupé, before he accepted a commentary role that he still retains – but subsequently switched to a cocktail of GT and sports car racing, with occasional appearances in historic events. From 2004 until halfway through the 2011 season he became a regular fixture in the Porsche Carrera Cup GB, picking up 36 race victories and two championship titles. His final start was at the Carrera World Cup race around the Nordschleife, in the damp, and he won.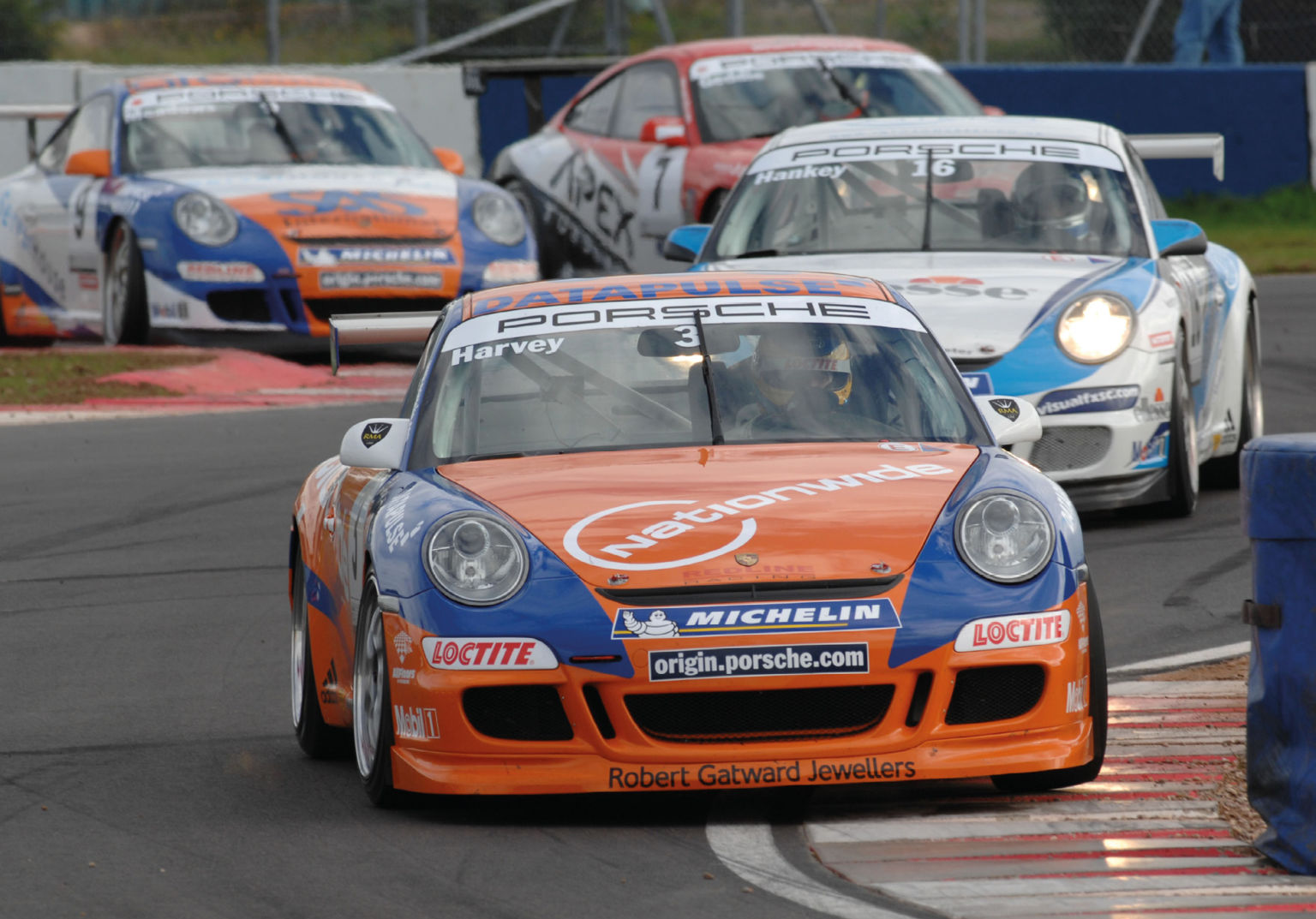 "That was like a third or even fourth career for me," he says, "but I walked away mid-season because of a regulation change. I'd taken a great deal of pride from beating guys who were literally half my age – and in most cases half my weight – but when they stopped ballasting the drivers up to 80 or 90kg I found I was suddenly about 30kg over the weight limit, which took away a bit of my competitive edge."
Harvey has since dipped in and out of racing. He shared his father's old Lister Costin with Richard Attwood at the Goodwood Revival in 2012 – "a year after he died, sadly, so he wasn't around to see it" – and in 2019 completed his career circle by buying a Van Diemen RF81 for a season of Classic FF1600, taking second in the championship to Rick Morris… against whom he'd contested the category first time around. "I've loved FF1600 from the word go," he says, "and it gave me a sense of connection to where my career began. I was planning just a few events, but…" Other than a one-off British F3000 start at Donington Park in 1990, it was his first single-seater race since the Silverstone accident that led him in a fresh direction. For 2020, he is trying to massage a deal to compete in the new Porsche Sprint Challenge GB, featuring the 718 Cayman GT4 Clubsport.
"I'm back to where I started," he says, "racing purely for fun. Looking back, my team-mates included Rouse, Soper, Menu, Rydell, Radisich – some top guys. In my heart I knew I wasn't among the top half a per cent of touring car drivers. On my day I could win, and in the wet I could usually beat anybody, but I've made the most of the opportunities I've had so I didn't feel any injustice."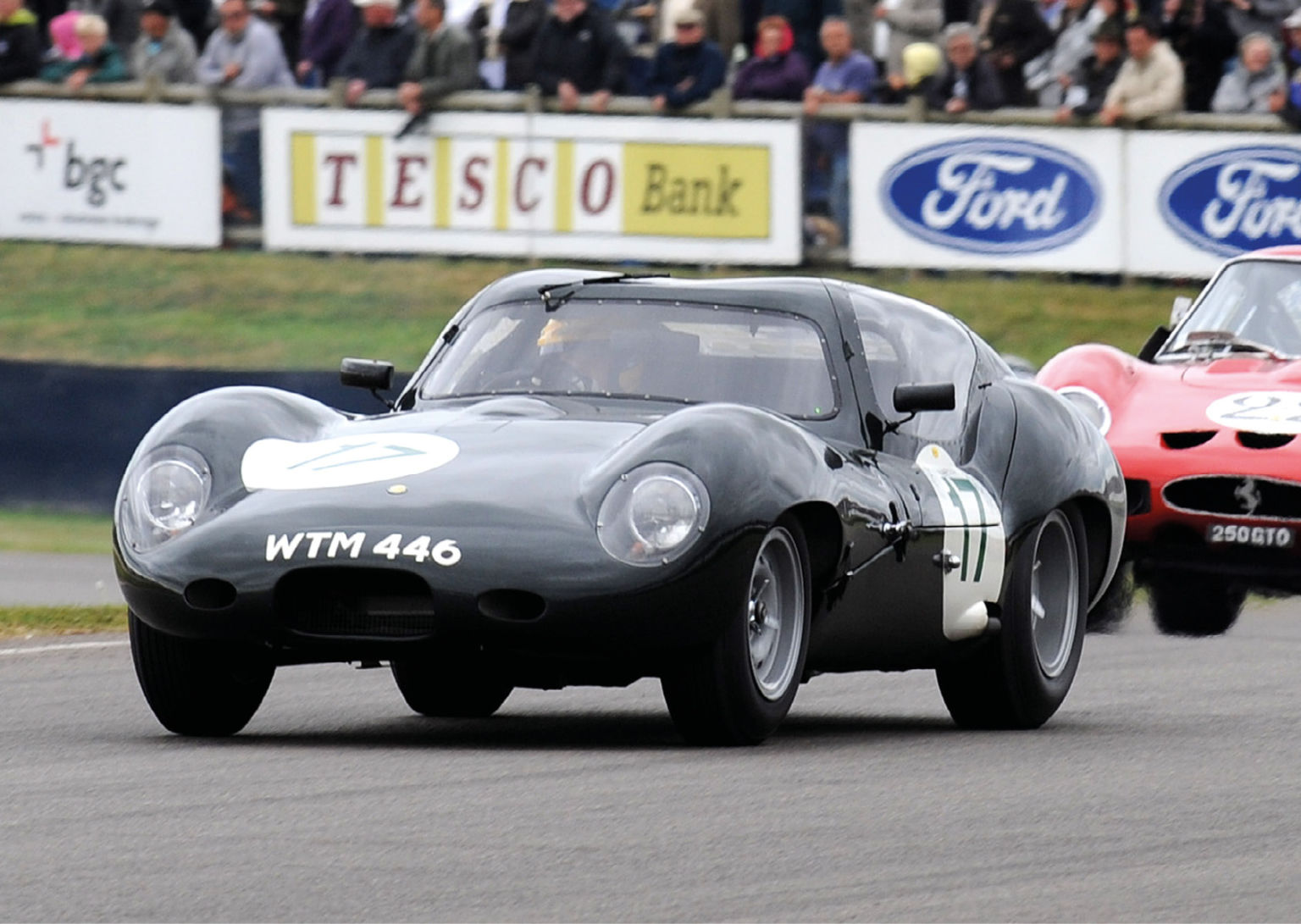 ---
CV:

Tim Harvey



Born: 20/11/1961, Farnborough, Kent, UK
• 1985 Starts rallying in a Ford Escort RS2000
• 1983 Graduated to FF1600 from karts for selected Champion of Brands events; seventh in FF Festival; wins Austin Rover/Daily Express Metro Scholarship
• 1984-85 MG Metro Challenge
• 1986 Works Quest, British FF1600; sidelined by serious accident in first race of the season
• 1987 BTCC, Rover SD1; class champion, 4th overall
• 1988-89 BRDC C2 champion; Le Mans 24 Hours debut in '88
• 1988-90 BTCC, Ford Sierra RS500; Macau Guia winner in '89
• 1991-92 BTCC, BMW; champion in '92
• 1993-94 BTCC, Renault
• 1995 BTCC, Volvo
• 1996-98 BTCC, Peugeot
• 1999 Porsche Supercup
• 2000-01 British GT Championship
• 2003 Started BTCC commentary career
• 2004-2011 Porsche Carrera Cup GB; 36 wins; champion in 2008 & 2010
• 2012-2018 Occasional GT & historic appearances
• 2019 Classic FF1600 Championship, 2nd
• 2020 "I definitely haven't retired"
---
digital extra